CowDAO Pulls $23m in Funding to Power EVM Interoperability
CoWDAO, the Decentralized Autonomous Organization behind the CoW Protocol, has raised the sum of $23 million from a mixture of private investors as well as the platform's community members.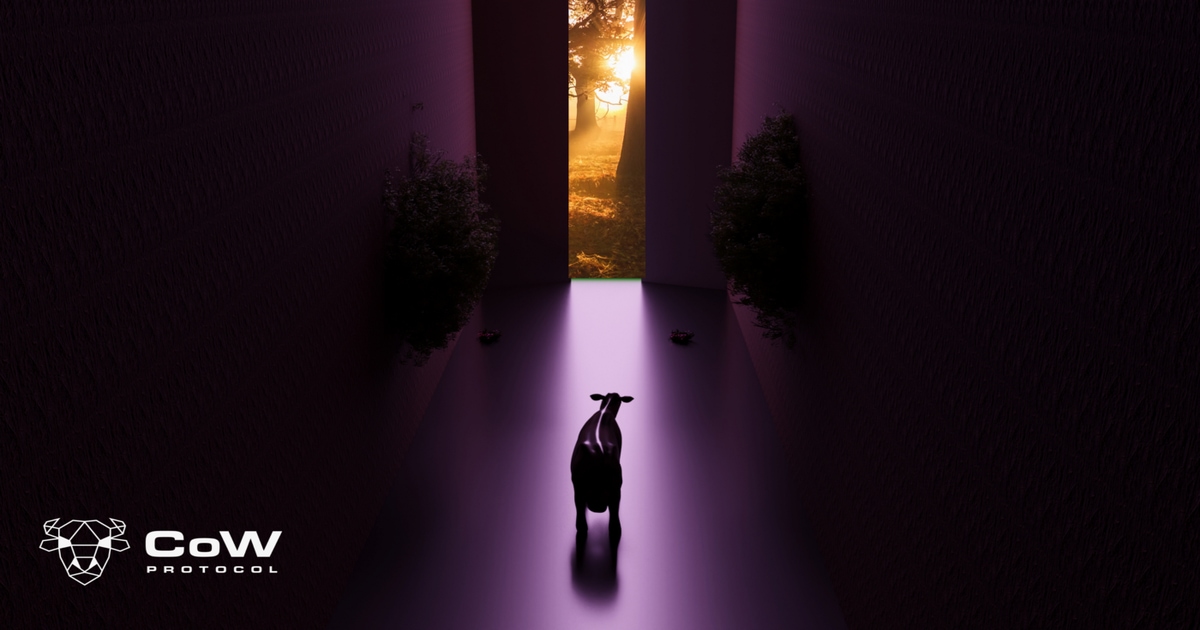 As announced by the DAO, the funding shows the true power of decentralized autonomy in governance, access to the funding, as agreed by members of the DAO, was opened to active participants in its ecosystem.
The funding round saw more than 5,000 'CoWmunity' members participate in the round, including multiple investors such as 1kx, Delphi Ventures, Dialectic, Blockchain Capital, Cherry Ventures, Collider Ventures. CowDAO also saw participation from a number of Angel Investors, including Hasu, Cobie, Poolpitako, Will Villanueva, Gonçalo Sá, Shreyas, and Will Price, amongst others.
CoWDAO seeks to promote the interconnectivity amongst EVM layers by acting as a primary price-finding layer for all digital assets traded on EVM chains. The funding round will develop the protocol while also funding ecosystem development.
"We envision CoW Protocol becoming the core settlement layer for decentralized trading across Web3. Through CoW Protocol's batch auctions, traders can achieve significantly better prices by trading P2P, co-share execution costs, and avoiding value extractions of rent-seeking third parties. These price benefits grow exponentially with an increasing user base, which we hope to bootstrap with the help of the COW governance token," says Anna George, Product lead at CoW Protocol.
CoWDAO is a spinoff from the GnosisDAO protocol and has been under incubation for about four years now. The vCOW token powers the protocol and per its design, no single holder, apart from GnosisDAO, controls more than 1% of its total supply, another way the protocol's decentralization prowess is brought to the fore.
Funding, especially amongst decentralized protocols, is becoming more of a weekly occurrence in the blockchain ecosystem today. Just this week, Blockchain.News reported on the $135 million funding pulled by interoperability protocol, LayerZero. Besides this direct funding, a number of Venture Capital funds dedicated to innovative startups in the ecosystem are also taking the center stage lately.
Image source: CoW Protocol
Interoperability Protocol LayerZero Labs Secures $135m Investment
---

Read More