Could Bitcoin's Next Price Boost Come from $8.5T in Sovereign Wealth Funds?
Bitcoin has seen a massive inflow of capital from public companies and investors this year with almost $7 billion in Bitcoin currently held by 13 publicly listed companies—including Grayscale, Galaxy Digital, Microstrategy, and Square. Is it time nation's began to benefit from BTC as well?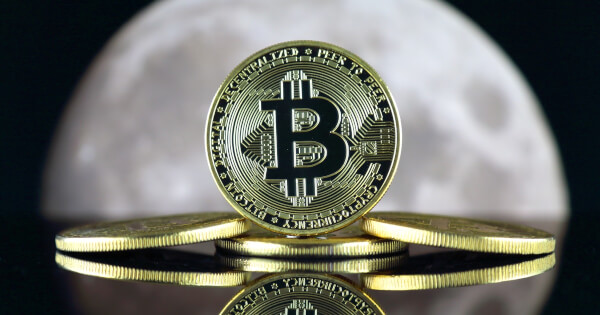 While the markets have been anticipating whether Bitcoin will receive a further piece of the $5 trillion sitting in company corporate treasuries, one prominent on-chain analyst believes BTC's next boost is likely to come from sovereign wealth funds, around $8.5 trillion AUM being managed by nations.
Are Sovereign Wealth Funds Missing Out?
2020 has been the year of institutional maturity towards cryptocurrency and particularly towards Bitcoin as a reserve hedge, and the digital asset has seen tremendous growth amid the turbulence of the covid economy. Even billionaire hedge fund manager Paul Tudor Jones has stated that he has just over 1 percent of his assets in Bitcoin.
According to Jones, a British hedge fund manager with tens of billions of pounds under management, Bitcoin could trade at $40,000 to $50,000 within two years in the best-case scenario. Bitcoin (BTC) could see a fivefold increase in value in 2023, as traditional investors enter the market.
One on-chain analyst expects nation's to follow the lead of the corporations and explained that there is currently $8.5 trillion being managed sovereign treasuries with little to no exposure to Bitcoin.
In a recent tweet, on-chain analyst Willy Woo said:
"We've talked about $5T of cash sitting in public company corporate treasuries. What hasn't been talked about is the $8.5T sitting in sovereign wealth funds, i.e. 'the wealth of nations'. Their exposure to Bitcoin is zero, their optimal portfolio will require it."
If just a small fraction of AUM of these sovereign wealth funds were to be allocated towards Bitcoin, the pioneer cryptocurrency could see some serious capital inflow and an astonishing bull run in price.
While Woo is mostly correct in his assessment that these Sovereign Wealth Funds are not being invested in Bitcoin—interestingly, the government of Norway holds a 2% stake in Microstrategy, meaning that all Norwegians are also exposed to Bitcoin indirectly.
What's next for Bitcoin Price?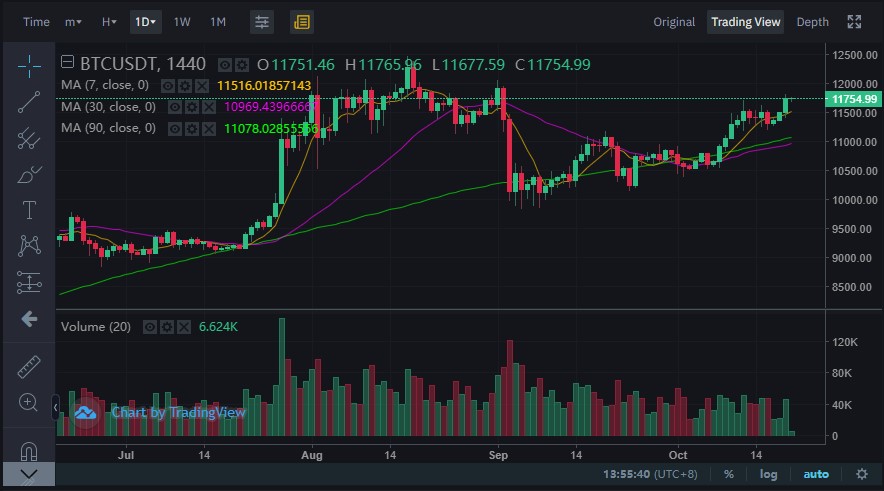 Source: BTC/USDT Trading View
At the time of writing, the Bitcoin price is trading up over 2.8% in the last 24 hours at a current price of $11,732 which is a significant upswing after a recent low of $11,200.
Despite a short surge above the resistance level, the BTC price is currently testing the $11,750 major resistance and should it break through—Bitcoin will have to contend with the $12,000 resistance level which is historically one of it's most contentious.
If Bitcoin were to break past and hold above the $11,750 resistance it will likely significantly influence BTC's short-term outlook, but a rejection here could spark a far-reaching downtrend that degrades its current technical strength.


Image source: Shutterstock
---

Read More