CoinMarketCap CSO, on DeFi for Fostering a More Open Economy
Following part one of our interview with Carylyne Chan, the Chief Strategy Officer at CoinMarketCap, she elaborated on seizing market opportunities in decentralized finance (DeFi) with a new product, Interest by CoinMarketCap. She also outlined the potential effects of staking regarding CMC's operations and plans for 2020.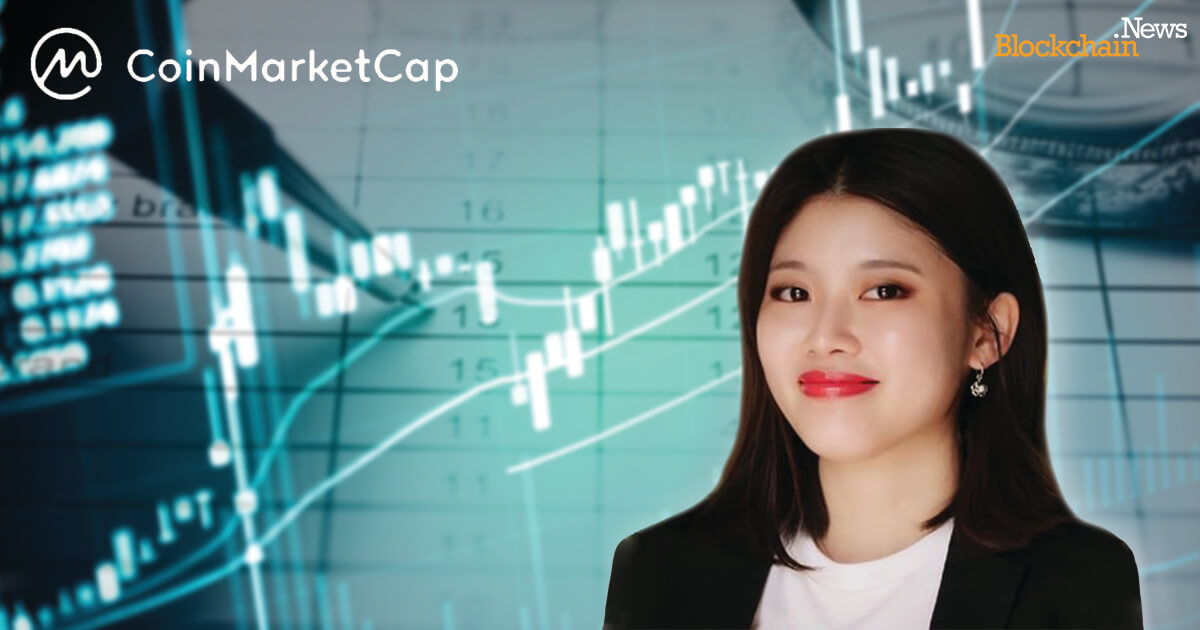 DeFi allowing CMC to foster a more open economy
CMC announced the launch of Interest by CoinMarketCap on Oct.17, as the one-stop resource for users to acquire the latest information on rates in saving, lending, borrowing and margin trading on cryptoassets. The platform started with 33 cryptoassets traded across wallets, exchanges and decentralized finance (DeFi) platforms, and now has over 40 assets. Chan strongly believes that DeFi will allow CMC to foster a more open economy. By creating a more transparent data platform, Chan further explained, "What we're trying to do in the DeFi space is to ensure that we show everything in the same place, bringing transparency and efficiency to the space." Chan suggested that CMC may soon go beyond listing crypto assets on Interest by CoinMarketCap and that derivatives may be added in the future. She also believes that many aspects are interlinked, including the yields for borrowing and lending as it affects the pricing across the spectrum.
Integration for a better user experience
Gathering data from decentralized, borrowing, and lending platforms have been "pleasantly straightforward," according to Chan, as there are a lot of similarities in the infrastructure of how the information is collected from exchanges. Elaborating on CMC's aim to enhance user experience, Chan said, "We wanted to find meaningful ways that we can segregate different things, including centralized, decentralized categories that you see on the site. On the product side of things, people can really experience and enjoy the platform in a way that helps to compare things much more easily."
What is the impact of staking?
As Ethereum is moving towards implementing a proof-of-stake (PoS) consensus algorithm, Chan explained the possible challenges CMC may have to overcome. "Staking has a few areas of impact, when we think about staking and how it affects circulating supply and finally on the market capitalization of crypto. When the crypto is staked, it is locked in a sense, so we have to think about how we can account for crypto, which is staked, and account for the supply based on that." She further added that the company is currently working out the details of this matter, and she also believes that PoS is a better solution for the environment. "I think that there will be many more opportunities for us to aggregate some of this content to help push forward behaviors such as staking and participation in staking."
What's next for CoinMarketCap in 2020?
After announcing the new Liquidity metric at The Capital, Chan said that CMC would continue to push on improving the accuracy of data as well as to increase the utility and the content of the site to add more content partners. "We launched a jobs board as well, increasing the utility of the site will allow us to engage more deeply as we will be launching new educational initiatives. We are also going mainstream with outreach such as on Yahoo Finance and other aggregator sites," said Chan. CMC confirmed its strategic partnership with Yahoo Finance on Nov. 21 to power Yahoo's cryptocurrency screener section.
---

Read More