Coinbase Acquires Cryptographic Security Company Unbound, Strengthening Presence in Israel
Coinbase Global Inc has announced that it has acquired an Unbound security company based in Israel, developing ways to transfer and store cryptocurrencies more easily and securely.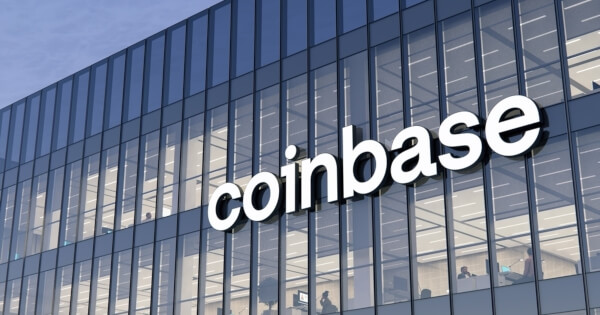 On Tuesday, November 30, Coinbase stated that it acquired Unbound to expand its multi-party computational (MPC) capabilities, gain access to the company's cryptographic security experts, and launch a research facility in Israel Unbound's native country.
The Unbound acquisition would enable Coinbase to establish a presence in Israel, where the firm plans to grow its technology research and development centre significantly over time.
Coinbase considers Unbound Security as a leading firm in MPC, a subset of cryptography that allows multiple parties to evaluate a computation without any of them revealing their own private data.
The crypto exchange stated that Unbound's work in multi-party computation to provide users with the "virtually impenetrable nature of cold, offline storage, with the frictionless convenience of hot, online wallets."
Coinbase explained that secure multi-party computation is an application of advanced mathematics to enable crypto tokens to be deployed, transferred, and stored more flexibly, securely, and efficiently than ever before.
Coinbase talked about the development and said: "We've long recognized Israel as a hot bed of strong technology and cryptography talent and are excited to continue to grow our team with some of the best and brightest minds in these fields. The Unbound Security team will form the nucleus of this new research facility, which we plan to grow over time."
Since Coinbase generates most of its money from retail trading fees, the crypto exchange is planning to diversify its products and revenues to offer more sustainable growth while also focusing on customer services and ease of use.
In the third quarter, Coinbase's retail monthly transacting users declined to $7.4 million from $8.8 million in the second quarter as the volatility of crypto prices discouraged trading among small investors.
Coinbase earned $6.4 billion in cash and equivalents during the third quarter, including around $2 billion in net proceeds from issuing senior notes in September. In the past, the firm stated that it planned to use some of the funds for acquisitions.
Coinbase Keen on Developing its Market Share
The Unbound is the latest acquisition made by Coinbase, which has acquired more than 13 companies this year. Earlier last month, the largest US crypto exchange bought India's Agara, which operates an AI-powered customer support platform, to improve its customers' services. The cryptocurrency exchange wants to make it easier for users to join the service and seek assistance.
On November 24, Coinbase acquired crypto wallet firm BRD to enhance its web3 adoption further.
In May 2020, Coinbase purchased Tagomi, an advanced cryptocurrency brokerage platform specifically targeted at professionals and institutional investors, to improve its institutional trading offering.
Coinbase also previously purchased firms, including cryptocurrency market analytics firm Skew, blockchain infrastructure company Bison Trails, and data aggregation service Zabo, with each agreement worth millions of dollars.
Image source: Shutterstock
Coinbase Acquires Crypto Wallet Firm BRD
Read More