Citadel Securities to Develop Crypto Trading Marketplace
U.S. electronic trading giant Citadel Securities is developing a "cryptocurrency trading ecosystem", which people with familiar sources have disclosed.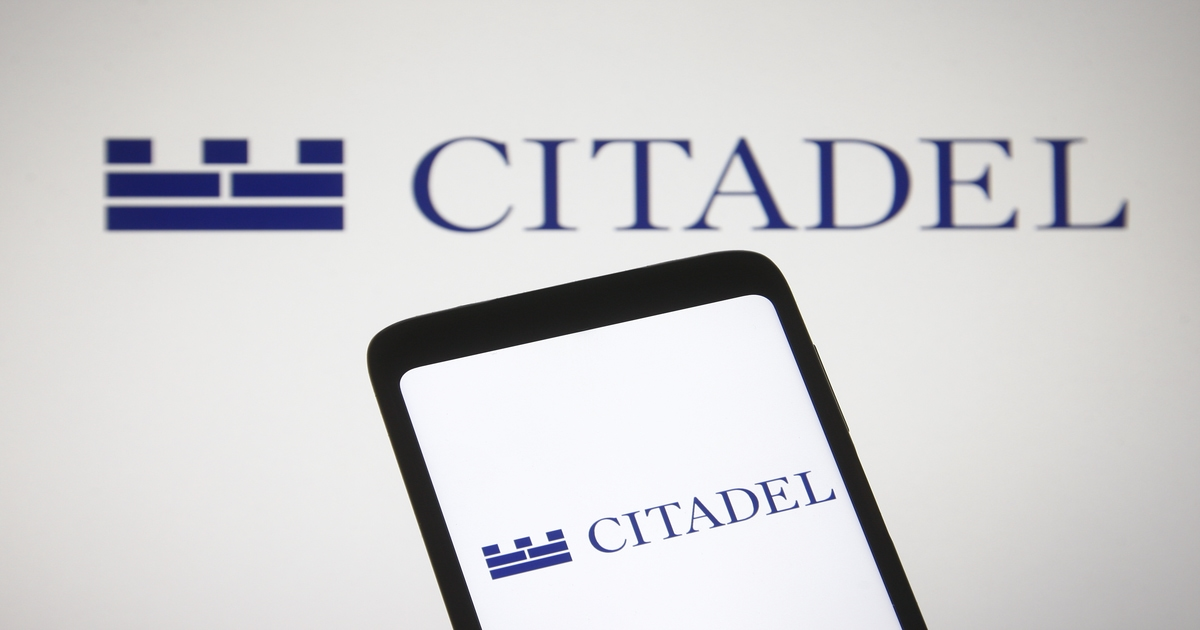 Citadel is building a crypto marketplace to make the overall cryptocurrency market an efficient space for conducting business by working with Virtu Financial, a trading and market-making firm, as well as venture capital firms Sequoia Capital and Paradigm. in developing the ecosystem.
The trading platform will also be joined by other wealth managers, market makers, and other industry leaders that are expected to join the marketplace ahead of the launch. "This marketplace is intended to create more efficient access to deep pools of liquidity for digital assets. So, a group of industry leaders are working closely together to facilitate the safe, clean, compliant and secure trading of digital assets," the source disclosed.
The current crypto market structure has deficiencies and hinders broader adoption from millions of investors seeking to benefit from digital assets traThe source stated this. This is what the consortium led by Citadel is addrested.
"It's more of a crypto trading ecosystem or marketplace than an exchange. It's going to take on the exchanges by building a better mousetrap," the source elaborated.
The source further revealed that Citadel has been "quietly hiring executives" to develop a crypto trading stack.
The Rise of Cryptocurrencies
Citadel Securities, founded by billionaire Ken Griffin, is one of the biggest market-making firms in the world.
Some market makers – companies that provide market liquidity by streaming, buying and selling quotes for others to trade against – such as Virtu Financial, Jump Trading, and DRW, have embraced the nascent asset class. But Citadel has largely stayed on the sidelines in the past.
Griffin, the CEO and founder of Citadel, is a known crypto sceptic. In the past, he was extremely critical of crypto. He once called cryptocurrency "a jihadist call" against the dollar. He also said crypto was similar to the "tulip bulb mania" of the 1630s, in which the prices of flowers spiked before crashing.
Griffin's scepticism of cryptocurrency may have influenced his participation in an auction of one of the few remaining original copies of the U.S. Constitution. In November last year, the hedge fund billionaire out bided crypto investors for a rare copy of the U.S. Constitution.
Even though Griffin remains sceptical about the market's long-term value, he recently stated that his investment company will likely work with cryptocurrencies in the near future.
Last month, Griffin envisioned the firm entering the crypto market as a liquidity provider and an exchange combination. He said that given the institutional increase in interest in crypto, he sees the firm as more involved in the crypto space providing liquidity to institutional and potentially retail investors. Griffin said that at the Milken Institute Global Conference in Los Angeles in early May.
Griffin further mentioned that Citadel Securities will aim to offer liquidity to the crypto market. He said that the firm believes crypto exchange technology is "very important" in helping to bring buyers and sellers together.
Image source: Shutterstock
Binance.US Opens Crypto Assets Marketplace to Millions of Florida Cryptocurrency Traders
Read More