Circle's New APIs Simplify Complex Crypto Concepts For Mass Institutional Adoption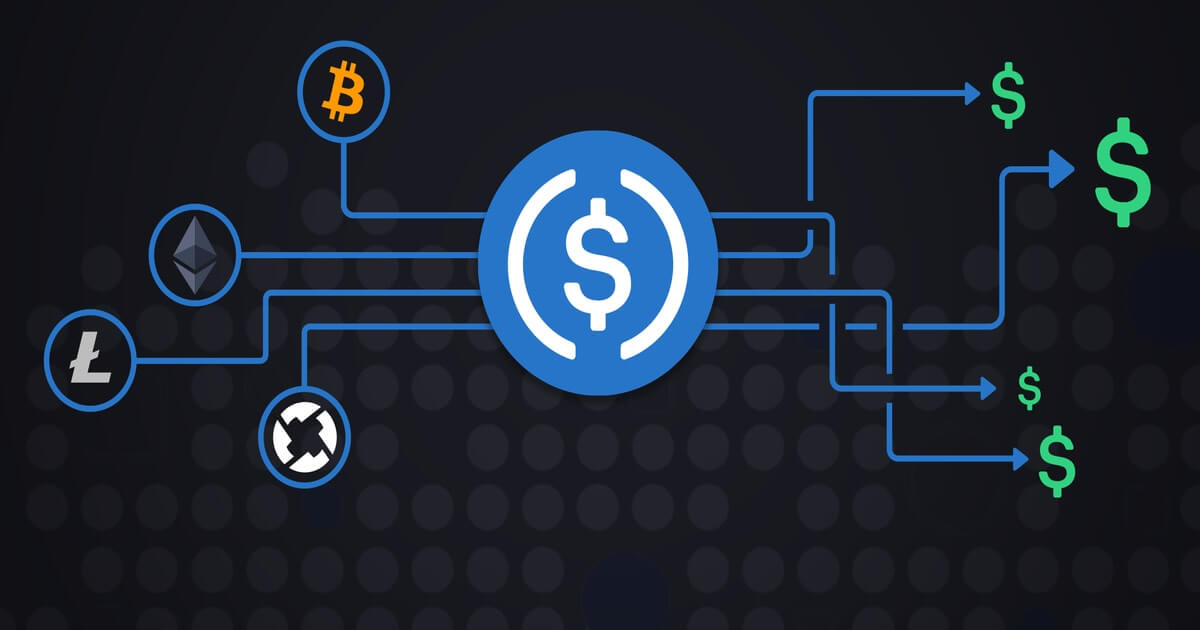 Circle, the main stablecoin leveraged by Coinbase, has expanded its services to programmable functionality of its USDC stablecoin.
Circle revealed three new APIs for businesses in a blog post on March 10. The new tools for developers are aimed to facilitate the use of USDC by traditional businesses and additionally create a digital replacement to traditional fiat channels. API tools allow software developers to build on top of and interact with an application.
Programmable Dollars For Business
The first API update, Circle's Payments API, facilitates the use of credit card and debit card payments by businesses to then settle payments in USDC. This should greatly expedite the time it takes for businesses to receive funds from weeks to days.
Circle will also allow its users to receive cryptocurrency payments without running nodes via its Wallets API. This API provides a simplified layer of familiarity for traditional business to effectively leverage complex concepts in cryptocurrency such as gas fees or private keys.
Finally, Circle's Marketplace API allows customers to use USDC in other ways. For example, businesses can use the API to "top up" customer funds, enable peer-to-peer payments, or pay suppliers.
In the blog post, Jeremy Allaire, CEO, Circle said, "Until recently, for a business to take advantage of this infrastructure it has often been complicated and confusing. Crypto wallets, exchanges, blockchain transaction management, gas fees, private key security, banking connectivity, and compliance hassles have all been technical and operational impediments to the average internet business jumping into digital currency."
Circle is currently offering early access APIs, but production APIs are on the way.
A Catalyst for Institutional Adoption
With the launch of the new APIs, Circle aims to simplify the world of digital payments so that company can setup and begin using an account with the same ease that they might open a business bank account.Allaire said "Companies should be able to then easily upload their dollars to the internet, convert them into digital currency dollars, and start storing and using these stablecoins for everyday payments."

Circle Sold OTC Business to Re-focus on Stablecoins
As reported by Blockchain.News on Dec 18, Circle had announced that they would approach 2020 with a renewed deep focus on stablecoins and the powerful potential they hold for people, enterprises, and governments globally.
On Dec. 17, the founders of Circle announced in a blog post, the sale of its Circle Trade OTC business to Kraken. Spokespersons from Circle stated that they are confident that Kraken will continue to deliver a best-in-class OTC liquidity service to its former customers.
Along with the sale of the OTC business, Circle made a number of organizational changes to help align their operation and talent to match its stablecoin platform service focus and future roadmap. Notably among these changes was the successful sale and restructuring of Poloniex, its exchange business, to a standalone company backed by an Asian investment group.

It appears that Cirlce has made good on their goal to focus on moving forward by building on Circle's core services which support its stablecoin. At the time Allaire said, "These APIs will be offered as services to businesses and developers everywhere who will be able to take advantage of the innovation and efficiency of stablecoins without the cost, complexity, and risk of implementing this infrastructure themselves."
Image via Shutterstock
Read More