Circle Launches Corporate Account to Support USDC Transactions
The issuer of stablecoin USD Coin (USDC), Circle, has launched a new account service that enables corporate customers to deposit, withdraw, receive and store cryptocurrencies through their account and settle all payments in USDC stablecoins.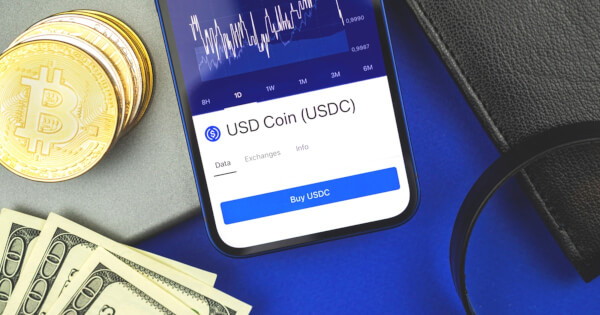 Circle focuses on the position as the issuer of stablecoin USD Coin (USDC), one of the fastest-growing USD digital currencies; USDC's circulation has more than doubled, reaching $52.5 billion as of February 16. Its circulation accounts for stable more than 29% of the currency market, second only to tether (USDT).
The newly added feature enables corporate accounts to integrate cryptocurrency trading into their corporate accounts' operations and offers eligible investors a stablecoin lending program called Circle Yield, Inc., which offers annual returns of up to 4% to 6%.
Through Circle Account, business holders can pay or receive USDC on eight different blockchains: Ethereum, Algorand, Solana, Stellar, Tron, Hedera, Avalanche and Flow.
A Circle spokesperson said that:
"Some drivers for USDC growth are increased payment use cases, cross-border transactions and the adoption of assets like USDC as a "flight to safety," especially in countries where the local currency is suffering from a valuation loss."
Fintech company Circle Internet Financial has revamped its merger agreement with Concord Acquisition Corp (NYSE: CND) through a special purpose acquisition company (SPAC), doubling its valuation to $9 billion from the $4.5 billion were initially announced in July 2021.
Image source: Shutterstock
London Stock Exchange Acquires Cloud-based Tech Provider TORA for $325M
Read More