Chinese President Xi Jinping: Participate in Making Digital Currency and Digital Tax's International Rule Actively
Updated 31 October 2020 12:06 pm UTC
China's President Xi Jinping will publish an article on November 1 outlining the President's strategy for China's growth through the COVID-19 pandemic and highlights fostering a digital economy and digital currency.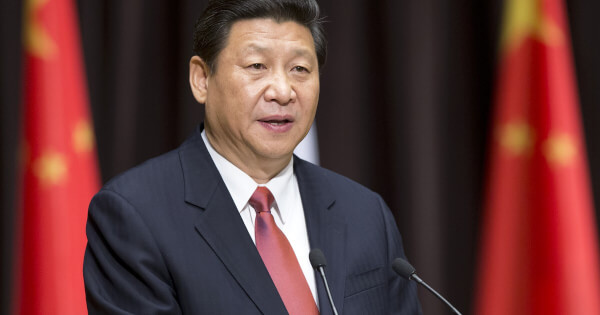 China's General Secretary of the CPC Central Committee, President, and Chairman of the Central Military Commission Xi Jinping will publish an article entitled "Several Major Issues in the National Medium and Long-term Economic and Social Development Strategy" on November 1 on Qiushi (Seeking Truth) Journal, a CPC central committee political theory periodical.
The article emphasizes that the world today is undergoing major changes unseen for a century. The coronavirus pandemic is not only a crisis but also a big test. In the article President Xi says now we must draw inferences from one another, carry out more long-term thinking, improve the strategic layout, and achieve high-quality development by turning crises into opportunities.
The article has 6 main points:
First, firmly implement the strategy of expanding domestic demand.
Second, optimize and stabilize the industrial chain and supply chain.
Third, improve the urbanization strategy.
Fourth, adjust and optimize the structure of scientific and technological input and output.
Fifth, to realize the harmonious coexistence of man and nature.
Sixth, strengthen the construction of the public health system.
On the second point about the industrial chain and supply chain. President Xi talks about the digital economy. He said:
"Our country's online economy has led the world and played an active role in the prevention and control of this epidemic. Online office, online shopping, online education, and online medical services have flourished and are deeply integrated with the offline economy. We must take advantage of the trend to accelerate the construction of digital economy, digital society, and digital government, promote digital optimization and upgrading in various fields, and actively participate in the formulation of international rules including digital currency and digital tax to create new competitive advantages."
President Xi's statements further reflect his highlights on the digital economy and blockchain. On 2019 Oct 24, he delivered a speech on the development of blockchain technology, saying that "we need to take blockchain as an important breakthrough for independent innovation of core technology". Blockchain as the infrastructure of digital currency, with the great potential in reshaping the monetary and financial system and almost all other industries, is one of the core technologies that major countries compete in.
Image source: Shutterstock
Read More