China's Vice President Wang Qishan: World Economy In Deep Recession, Finance Is The Core of Modern Economy
At the 2020 second Bund Financial Summit held in Shanghai by the China Finance 40 forum, Vice President Qishan Wang, along with Governor of Chinese central bank Gang Yi, former Chinese central bank governor Xiaochuan Zhou, Alibaba founder Jack Ma and other celebrities from political and business circles delivered speeches.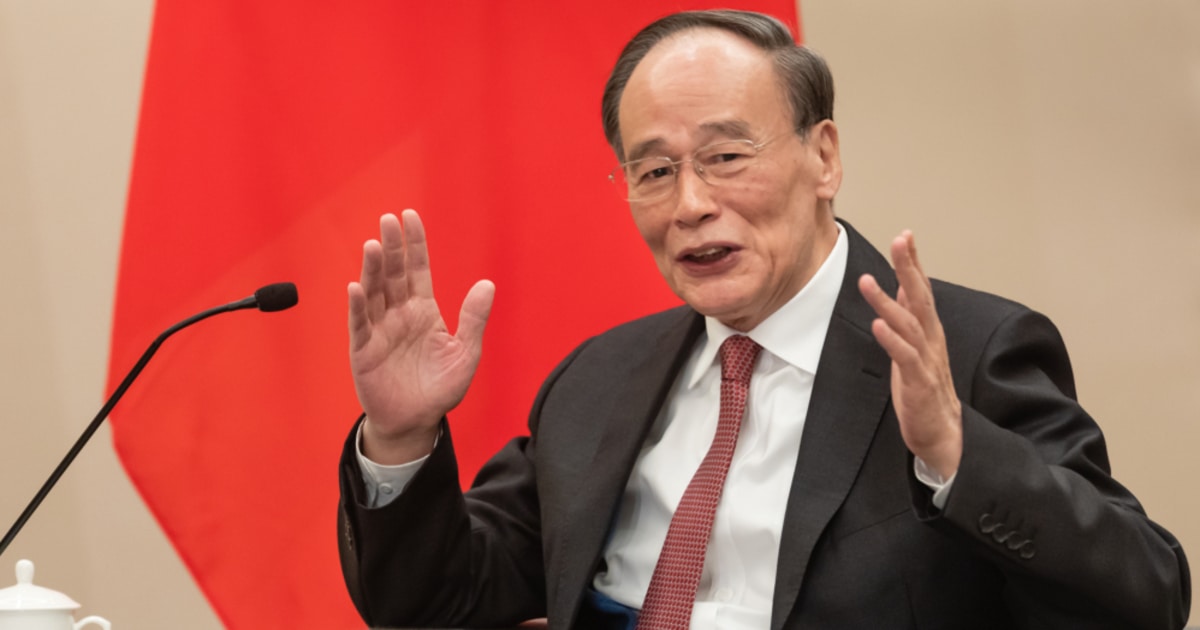 During Qishan Wang's speech, he first gave an overview of the world trend, then talked about economic development and finance.
He opened the speech by saying "At present, the world's major changes unseen in a century are superimposed on the new crown pneumonia epidemic, which is raging around the world, triggering profound adjustments in international politics, economy, technology, culture, and security. The world economy is in deep recession, and economic globalization is encountering countercurrents, unilateralism, and protectionism. Trends of thought prevail and the international environment is becoming increasingly complex. The world has entered a period of turbulent change."
He further added:
"China has entered a stage of high-quality development [...] We will accelerate the construction of a new development pattern in which the domestic and international dual cycles are the mainstay and the domestic and international dual cycles promote each other."
When talking about details of the new development pattern, he outlined 3 principles: the new development pattern should focus on adapting to changes, changing innovative strategies, and further deepening reform and opening up the economy.
When it comes to the finance industry, Vice President Wang stipulated:
"Finance is the core of modern economy, we must insist that financial services serve the real economy, we must persist in preventing and dissolving financial risks, we must adhere to both financial innovation and strengthening supervision."
When discussing fintech and financial innovation, he believed new financial technologies have been widely used, and new business formats have emerged one after the other, both efficiency and risk being amplified continuously.
His words come at a time when the global regulatory frameworks revolving around fintech innovations, especially blockchain and crypto-related ones, are tightening. China has suppressed peer-to-peer (p2p) finance and ICO projects in recent years. On Oct 23, China's central bank PBoC sought to further legalize fiat money and prohibit non-official digital currencies.
In the US, the same trend can be seen as well. The US Department of Justice (DoJ) had published a "cryptocurrency enforcement framework." In the meantime, the Securities and Exchange Commission (SEC) has been spotting and reporting unregistered ICO projects.
Image source: Shutterstock
Read More