China Expands Digital Yuan Pilot Sites to 23 regions across 15 Provinces
The People's Bank of China(PBoC) announced that it would expand the digital yuan pilot program from 11 regions to 23 regions in 15 provinces and cities.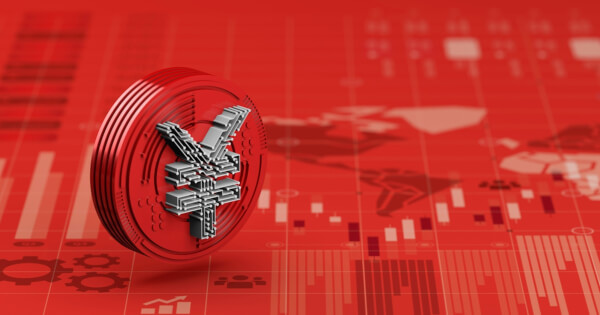 Per the data released by Zou Lan, director of the Financial Markets Department of the People's Bank of China, shows that the total transaction volume of digital yuan (e-CNY) in the pilot areas of 15 provinces and cities has reached 83 billion yuan ($12.315 billion) as of May 31.
The use of digital yuan (e-CNY) is growing rapidly. According to the data released by the People's Bank of China, it also shows that the number of merchant stores using digital renminbi payments has reached 4.567 million. This data result is attributed to the successful appearance of the digital renminbi as a technology business card to the public during the Beijing Winter Olympics.
The new digital renminbi wallet launched by the People's Bank of China is available on the Google Play Store and the Apple App Store, which is accessible to users in mainland China.
While the transaction volume is remarkable, it is nowhere near that of Alipay, one of China's two major payment service providers. Alipay's monthly active users are 711 million, far exceeding the 261 million announced by the People's Bank of China. Alipay has more than 80 million registered merchants, while fewer than 10 million merchants have digital RMB wallets.
The use of China's Central Bank Digital Currency (CBDC) is currently being boosted by the city of Shenzhen, which according to reports, has airdropped 30 million Digital Yuan (e-CNY) to its residents.
Zou said that the pilot test of digital CNYi will be steadily promoted, the pilot test will be expanded steadily and the number of e-CNY test sites will be increased and its technical capabilities will be improved.
While competition from private cryptocurrencies like bitcoin and stablecoins disappeared when the state banned cryptocurrencies last year, China's central bank needs a more tenacious strategy to get more users to use the e-CNY.
Image source: Shutterstock
Chinese Court Reaffirms Stablecoins are Not Legal Tender
Read More