China's Crypto Mining Clampdown Sparked by Illegal Coal Extraction
An increase in illegal coal extraction prompted China's latest crackdown on cryptocurrency mining. As a result, President Xi Jinping's administration forced them to crack the whip because these illicit activities endangered people's lives and undermined the government's ambitious environmental objectives.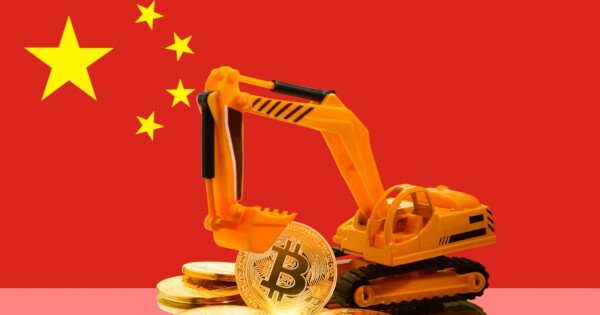 Rising demand for coal in China
As per the announcement:
"Authorities decided to act after concluding the spike in electricity consumption from server farms underpinning Bitcoin and other tokens was a key factor behind the rising demand for coal in certain parts of China."
Some coal miners went to restart extraction in idled mines without any approval from relevant authorities, prompting deadly accidents and higher safety risks.
In mid-April, Bitcoin mining pools were negatively impacted by Northwest China due to a regional blackout incident triggered by gas explosions in various coal mines.
Nearly 65% of Bitcoin mining takes place in China
Despite China's central government tough stance on crypto mining and crypto exchanges, local authorities in some remote areas, in contrast, welcome BTC mining because of the high returns generated.
Therefore, that makes China a Bitcoin mining hub as nearly 65% of it occurs in this nation.
According to a study by UK-based company CoinShares, as much as 66% of global hashrates come from and are controlled by Chinese entities. Technological advancements and cheap electricity are some of the key factors that favour Bitcoin mining in China compared to other nations.
The hashrate is used to measure the processing power of the BTC network. It, therefore, allows computers to process and solve problems that would enable transactions to be approved and confirmed across the network.
However, the growing global environmental concerns about crypto mining made the Chinese government warning about roaming crackdowns through the Financial Stability and Development Committee.
These warnings have contributed to the recent market crash, which saw that leading cryptocurrencies like Bitcoin shed nearly half of their value. BTC slumped from an all-time high (ATH) of $64.8 recorded in mid-April to lows of $30k.
Image source: Shutterstock
China's Inner Mongolia to Shut Down Bitcoin Mining Operations Due to Energy Efficiency Concerns
---

Read More