Cardano(ADA) Price Analysis – Feb 19,2021
Cardano is currently the fifth-leading cryptocurrency by market cap.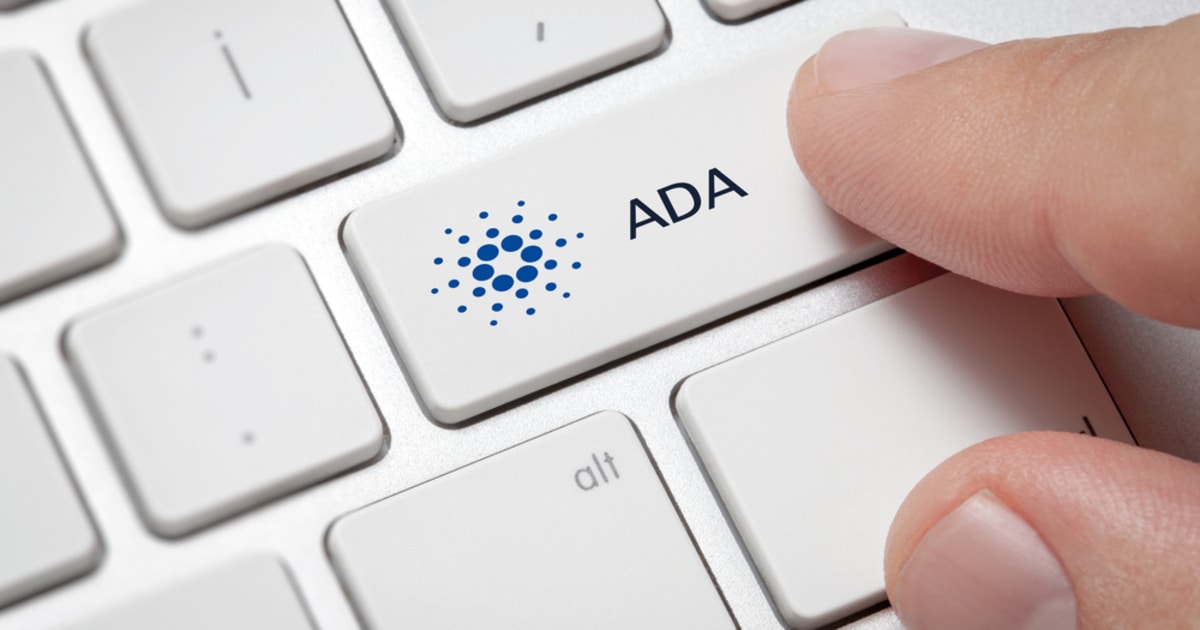 Cardano's symbol is ADA. At $0.903605 per token at the time of writing, Cardano has a market cap of $ 278.53 billion.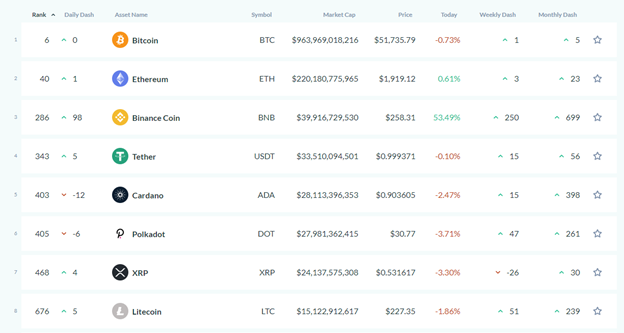 Source: AssetDash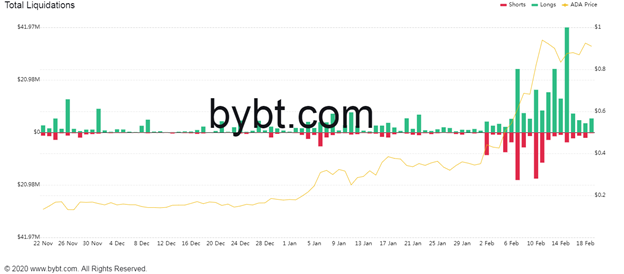 Source:Bybt 
As a whole, the liquidity of long positions is still much greater than that of short positions, and the liquidity of long positions is gradually increasing, indicating that ADA's price will surge higher. Short positions are also decreasing, indicating that ADA's momentum is still currently bullish.
ADA/USD

Source: ADA/USD via TradingView
From the daily candlestick chart of ADA, it can be observed that after ADA /USD bottomed out at a low point of $0.686, it rebounded on February 15 to trade above $0.85. ADA's price showed a pattern of a candlestick with a long upper shadow and no lower shadow on February 18, which is called a shooting star. This is indicative of a bearish pattern that occurs when the price increases. Yesterday, an attempt from buyers was made to push the price of ADA higher, but the sellers emerged and gained the upper hand over the buyers - the selling power was greater than the buying power for ADA.
Since there is no more buying power in the market, a clear bearish signal can be observed at this time. Therefore, the price of ADA will show a certain degree of a downward trend in the short-term.
It can be seen from the MACD chart that the blue MACD line has begun to turn downstream and is approaching the yellow signal line. Both lines are almost merged, which signals a potential death cross, a sure sign that the market will turn bearish. Additionally, a decrease in transaction volume can be observed. This is a precursor to the formation of a death cross and an indication of a short-term bearish market.
From a technical perspective, according to the Fibonacci Retracements level that indicates where support and resistance are likely to occur, the ADA price may retrace by 23.6%, the first level if the cryptocurrency was to retrace. The support level for ADA is pinpointed at around $0.823042 in the short-term, but this level is not particularly stable. If it rebounds from this level, the price will hit the previous peak of around $0.98 and continue rising towards $2. Investors need to pay more attention to the second level of the retracement, which is about $0.7247, as there is a strong support near this price. If the future price breaks down from $0.7247, the currency pair may fall to a level of $0.645. If ADA rebounds from this level, the price range will remain between $0.645 and $0.981.
Image source: Shutterstock
Four Reasons Why Cardano's ADA Price is Surging
Read More