Blockchain Deals Are Shifting from the US to China, CB Insights Report
Venture Capital(VC) deals in blockchain have been dominated by the U.S and China over the past four years according to a new report by CB Insights.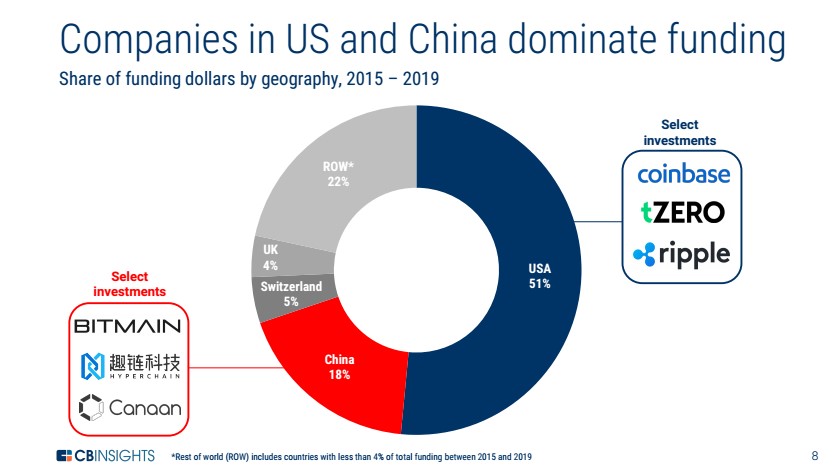 According to The Blockchain Report 2020 by CB Insights, while both countries remain the dominant blockchain locations, there has been a dramatic migration East. In 2015 around 51% of blockchain VC deals were for US-based companies while only 2% went to Chinese Companies. A stark contrast from 2019 report of US deals falling 31% and China claiming a further 22% of deals.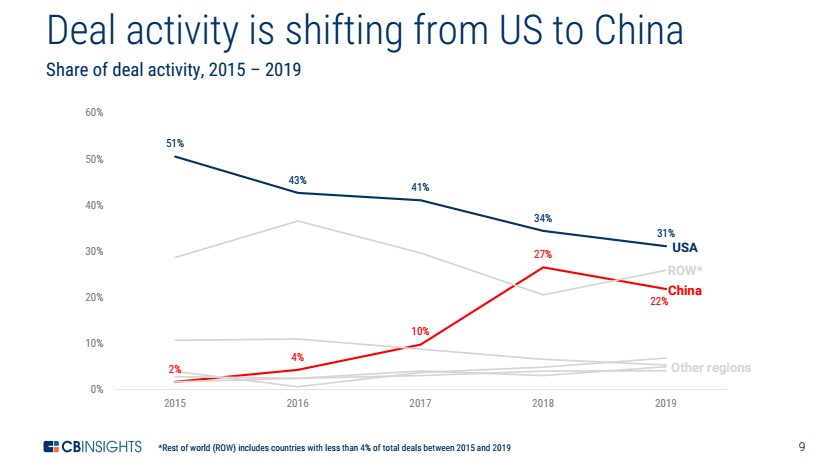 Coronavirus Speeds up Blockchain Implementation for China
Amid the coronavirus epidemic that has been ravaging China, there have been concerns raised about how this would affect the growth of technology within the region. The country has since turned to the use of blockchain technology to keep track of the supply of virus prevention materials, manage medical data, and in getting public opinion.
As Blockchain.News reported last month, about 20 blockchain-based applications have been designed to address various problems that pertain to the spread of this virus within the first two weeks of February alone. Most of the apps have been designed to manage personal data of citizens within the region; this is because a vast majority of the country's population is returning to work this month.
China Establishes Blockchain Zone
As reported by Blockchain.News on March 5, the first provincial blockchain zone has been established in China, in the central Chinese province of Hunan. The "Wanbao" blockchain zone is located in the city of Loudi, marking the first blockchain zone in China, according to a local Chinese report.
China's 2019 blockchain zone development report placed the city of Loudi at 17th among domestic blockchain zones. With a total of 788 blockchain enterprises established in Hunan, a few of the industry-leading enterprises include Shareslink, Hyperchain, Incite Data, and Shenzhen Defang Technology.
The province currently plans to build three major blockchain zones, including blockchain industrial parks in Wanbao district in Loudi, and other zones in Jingkai and Gaoxing in the city of Changsha in the Hunan province.


Image Via Shutterstock
---

Read More