BitMEX Seeks to Connect Forex Market and Crypto Innovation through FX Perps
Crypto exchange BitMEX has launched the first-ever FX perpetual swap contracts (FX perps) that will enable users to trade the most sought-after foreign currency pairs 24/7, irrespective of whether the forex market (FX) is closed or not.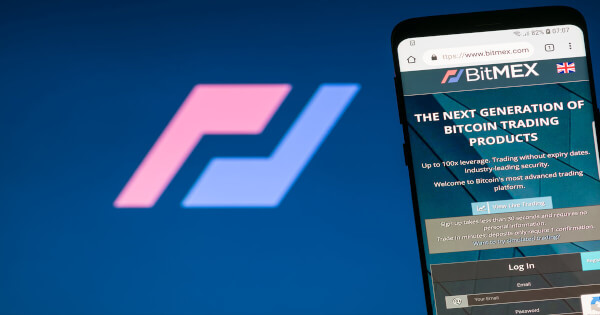 Therefore, this move by BitMEX will prompt crypto's first-ever perpetual FX swap listing. Daniel Egloff, the Head of Quants at BitMEX, pointed out:
"BitMEX FX perps are a transparent exchange-traded contract which allows FX traders to go long and short as a taker or maker for which we offer a 1 basis point fee rebate, which is unique in the industry. For institutional users, FX perps provide an entirely new way to create synthetic crypto pairs to arbitrage - for example; Bitcoin quoted in non-USD currencies."
The innovation rendered by the FX perpetual swap is that it's a form of derivative contract that incorporates the merits of both the future and spot markets. As a result, institutions and individuals can trade it with up to 50x leverage.
Per the announcement:
"One of the key innovations is a funding rate that is paid every eight hours to help trading prices stay in line with the underlying index price. The FX perpetual swap allows users to long or short FX pairs - e.g., EURUSD and NZDUSD - in order to capitalise on price differences in foreign currency markets."
"FX perpetual contracts on BitMEX are margined and settled in either Bitcoin or Tether (ERC-20)," the report added.
Therefore, the FX perps are advantageous to traders who intend to leverage the benefits of derivatives without worrying about expiry dates.
Alexander Hoptner, the BitMEX CEO, noted:
"The launch of our FX perpetual swap marks another step in our journey to create a vibrant crypto ecosystem for our customers."
Meanwhile, BitMEX reached a milestone by hitting a daily trade volume of $24 million in less than ten days after being launched in May.
The significant 24-hour trade volume illustrated a strong desire by institutional and retail investors to enter the crypto space, Blockchain.News reported.
Image source: Shutterstock
BitMEX Launches Spot Exchange Service
Read More