Bitcoin Recovers Its Losses After Early Week Plunge and Manages to Maintain Price above a Crucial Level
Bitcoin has recovered most of its losses seen at the beginning of this week, thus proving to skeptic investors who were quick to predict the end of the top cryptocurrency's bull run.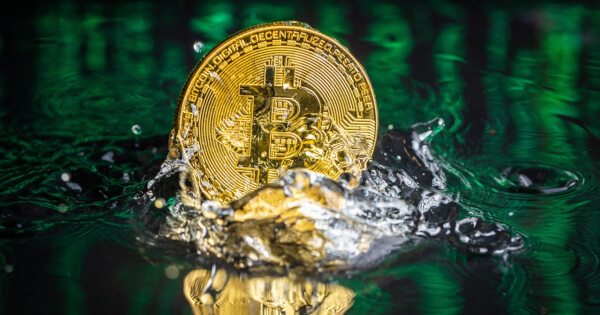 The world's leading crypto asset advanced as much as 7.5% to briefly climbed to $40,000 again on Thursday, with other altcoins such as Ethereum, Litecoin, and Bitcoin Cash also seeing a rise in their value. Over the weekend, Bitcoin was trading at about $36,230, thus experiencing a fall by 6.5% after clearing $40,000 earlier in the week.
Craig Erlam, a senior market analyst at Oanda Europe, said:
"While $35,000 may provide an interesting test, the only level that really matters is $30,000. A break of this could trigger a much sharper correction."
He further added:
"We know it's an extremely volatile instrument - the only difference this time is the absolute numbers are now much larger due to its growth over the last month."
Meanwhile, Mike McGlone, a commodity strategist at Bloomberg Intelligence said that both institutional and retail investors adopting Bitcoin has contributed to pushing its price higher. He stated: "This is a very unique phase in the Bitcoin process of price discovery that favours a strong rally."
Bitcoin experienced an impressive surge last year, which it advanced its value by over 300%. Crypto advocates claim that red-hot gains are solid and are here to stay because the current coronavirus pandemic has created the perfect conditions for the digital asset amid global central bank money printing activities.
Nevertheless, there are still skeptics that worry that the largest cryptocurrency by market cap has gained too much too fast, with several claiming that its surge is a sign that the crypto market is overloaded with speculative behaviour.
Technical analysts have stated that the price is fluctuating between support levels, which could pave the way for a far deeper retreat or see high records. The Relative Strength Index for the leading cryptocurrency, which tracks momentum over the last 14 days, shows that the only recent fall below crucial levels indicates that the digital asset was overbought.
What Drives Current Bitcoin Bull Run
In recent weeks, crypto-centric products have experienced an increase in popularity as investors have rushed to get a slice of the action.
For example, Grayscale cryptocurrency investment firm has experienced a 900% surge of inflow investments. That 900% rise was driven by demand for Bitcoin from institutional investors like hedge funds, endowments, and pension funds. The firm stated that it has experienced total inflows of more than $3 billion across its products in the fourth quarter.
Institutional and current retail demand has been cited as major reasons explaining why Bitcoin hit $40,000 last week and tripled its rally, in comparison with last year.
Image source: Shutterstock
Read More