Bitclub Crypto Ponzi Scheme Suspects Petition Court For Release Citing Coronavirus Fears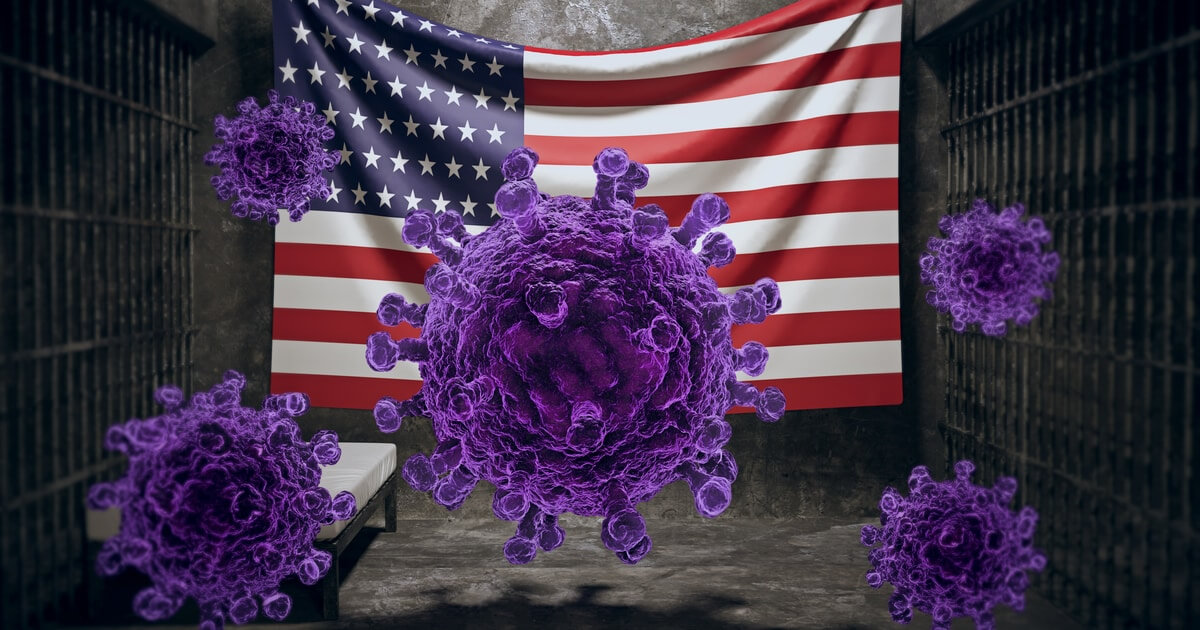 Two men accused of operating a crypto Ponzi scheme, the BitClub Network, which defrauded thousands of investors out of $722 million, have requested a New Jersey federal court to grant them a temporary release. The two prisoners have petitioned a New Jersey federal judge as they fear they could contract the coronavirus if they are not freed from the enclosed county jail environment.
New Jersey Jail Facing Safety and Health Concerns
Jobadiah Weeks and Matthew Goettsche filed separate motions on March 20 and 23, asking the court to consider releasing them from the Essex county correctional facility in Newark, New Jersey.
In their submissions, Weeks and Goettsche claim that they are in a poor health environment. They argue that they are not able to follow medical advice in the prison as hand sanitizers are inadequate, and inmates are mostly in close contact with each other in jail.
Weeks' lawyer mention that the county jail had an extremely poor record of maintaining inmates' health, and its measure to prevent the novel coronavirus outbreak does little to protect the health of innates. He referred to findings publicly announced last year by the United States Department of Homeland Security's Office of Inspector General, which highlighted concerns at the jail that showed major threats to the safety and health of its inmates.
The Inspector-General recognized roof leaks causing mildew and mold growth in all prison housing units where detainees are being held and food safety issues such as expired, spoiled, or raw meat, moldy and expired bread, foul-smelling and unrecognizable hamburgers, and raw chicken.
Weeks' attorney argued: "Given the noted risk of illness through inadequate food service and environmental safety at the Essex County correctional facility, a swift outbreak of COVID-19 at the facility is virtually inevitable."
The lawyers also claimed that such confinement within the facility would place greater restrictions on contact with their legal counsel that could severely interfere with the ability of Weeks and Goettsche to prepare their defense cases ahead of their fraud trials.
Weeks and Goettsche are accused of operating $722 million cryptocurrency fraud, which amounted to a high-tech Ponzi scheme. From 2014 to December 2019, the two men operated BitClub network that used promises of a huge return if investors joined the crypto investing club. The prosecution accused the men behind BitClub network of distributing misleading and false information to investors, a scheme that purported to demonstrate profit generated by the mining pool. U.S authorities charged them with committing wire fraud and conspiracy to sell unregistered securities.
PlusToken Ponzi Dumping BTC
Bitcoin's recent price decline may have been prompted by another set of crypto scammers seeking to liquidate over 2 billion worth of cryptocurrency, which they acquired through the PlusToken Ponzi scheme.
The PlusToken scheme swindled thousands of investors out of their cryptocurrency in the promise of high returns. Liquidations of huge amounts of illicitly obtained funds are likely to cause crypto prices to fall in this nascent market. Huge amounts of Bitcoins sold by such scammers could have caused Bitcoin price drops as well as increased volatility in Bitcoin's value. PlusToken dumps appear to coincide with whatever is affecting Bitcoin's prices as the cryptocurrency falls soon after such occurrences.


Image via Shutterstock
Read More