Binance CEO Changpeng Zhao to Speak at the 2023 Hong Kong Web3 Festival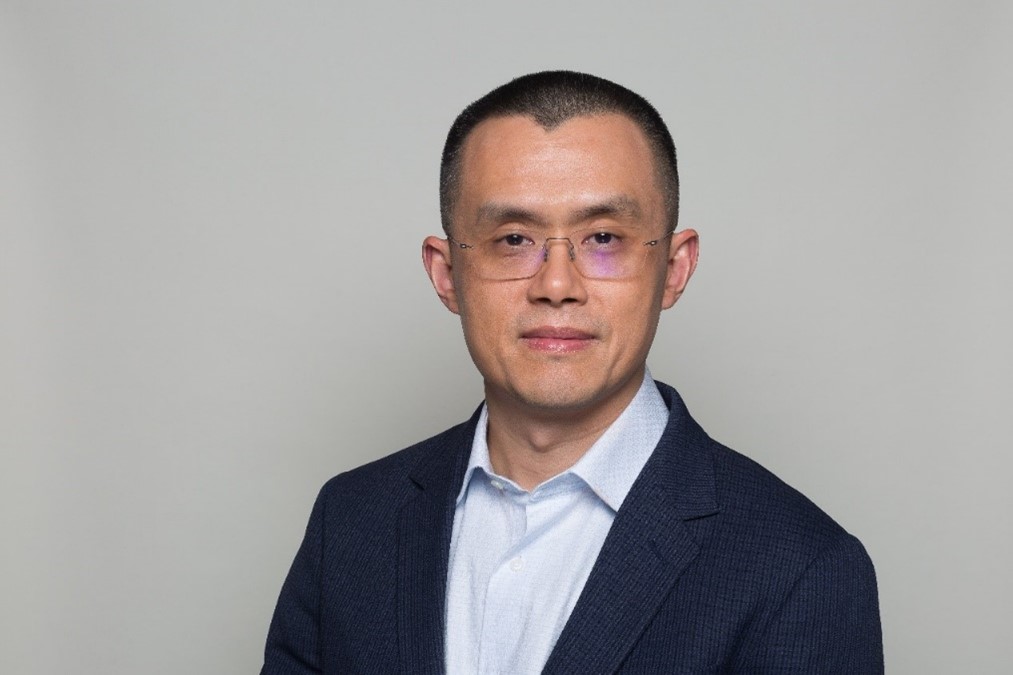 HONG KONG, 6 March 2023 – Binance Founder and CEO Mr. Changpeng Zhao (CZ) confirms his attendance at the Hong Kong Web3 Festival 2023. Mr. Zhao will be the closing speaker on the Opening Day of the conference, 12 April 2023, and will deliver his speech virtually

About Changpeng Zhao
Changpeng Zhao, known as CZ, is a serial entrepreneur with an impressive track record of successful startups. He launched Binance in July 2017 and, within 180 days, grew Binance into the largest digital asset exchange in the world by trading volume. A pioneer within the blockchain industry, CZ has built Binance into the leading blockchain ecosystem, comprised of Binance Exchange, Labs, Launchpad, Academy, Research, Trust Wallet, Charity, NFT, and more. CZ spent his youth flipping burgers before studying at McGill University Montreal. In 2005, CZ quit his role as head of the Bloomberg Tradebook Futures Research & Development team and moved to Shanghai to start Fusion Systems. Soon thereafter, he learned about Bitcoin and joined Blockchain.com as Head of Technology.

Hong Kong's ambition to become a global virtual asset hub
The Policy Statement on Development of Virtual Assets in Hong Kong issued by the Financial Services and the Treasury Bureau of Hong Kong on 31 October 2022 introduced the policies formulated by the Hong Kong government to develop and grow the city's virtual asset industry and ecosystem. This was one of the reasons why Hong Kong was chosen as the city to host the inaugural Web3 Festival. The Hong Kong government has been actively working on the development of virtual assets industry by launching tokenized green bonds,and e-HKD, amongst a host of initiatives.

The Hong Kong Web3 Festival 2023 will invite regulatory representatives to introduce the Hong Kong Government's latest regulatory policies and the way forward for the virtual asset industry. This will hopefully help digital asset projects who are pondering a move to Hong Kong to have a better understanding of the city's opportunities, challenges, talent pool, and educational resources.

One of the largest crypto-focused conferences Hong Kong has ever seen
The inaugural Hong Kong Web3 Festival (12-15 April) is a digital asset-focused conference co-hosted by the HashKey Group and Wanxiang Blockchain Labs, and organised by W3ME at the Hong Kong Convention and Exhibition Centre. The event is expected to draw more than 10,000 offline attendees, and will also feature over 100 crypto projects as exhibitors and 300 distinguished industry leaders, venture capitalists and senior executives from finance institutions as speakers.

The Honourable Paul CHAN Mo-po, GBM, GBS, MH, JP, Financial Secretary of the Government of the Hong Kong Special Administrative Region, will also speak at the Opening Ceremony of the Hong Kong Web3 Festival 2023.

The Hong Kong Web3 Festival 2023 will be held in sync with the Hong Kong International Innovation and Technology Exhibition (InnoEX), organised by the Hong Kong Trade Development Council (HKTDC). Together, this series of events are branded as the Business Week of Innovation and Technology (BitWeek) hosted by HKTDC.

Web 3.0: Demo Day: Buidlers, Assemble!
The Web 3.0 Demo Day (April 14-15) is one of the major focuses at the conference. 50 shortlisted teams and crypto projects that pass the initial screening round will be given the opportunity to showcase and present their innovation and technology in front of leading venture capitalists, investment institutions and Web3 enthusiasts at the conference. Interested parties can register here before 12 March, 2023.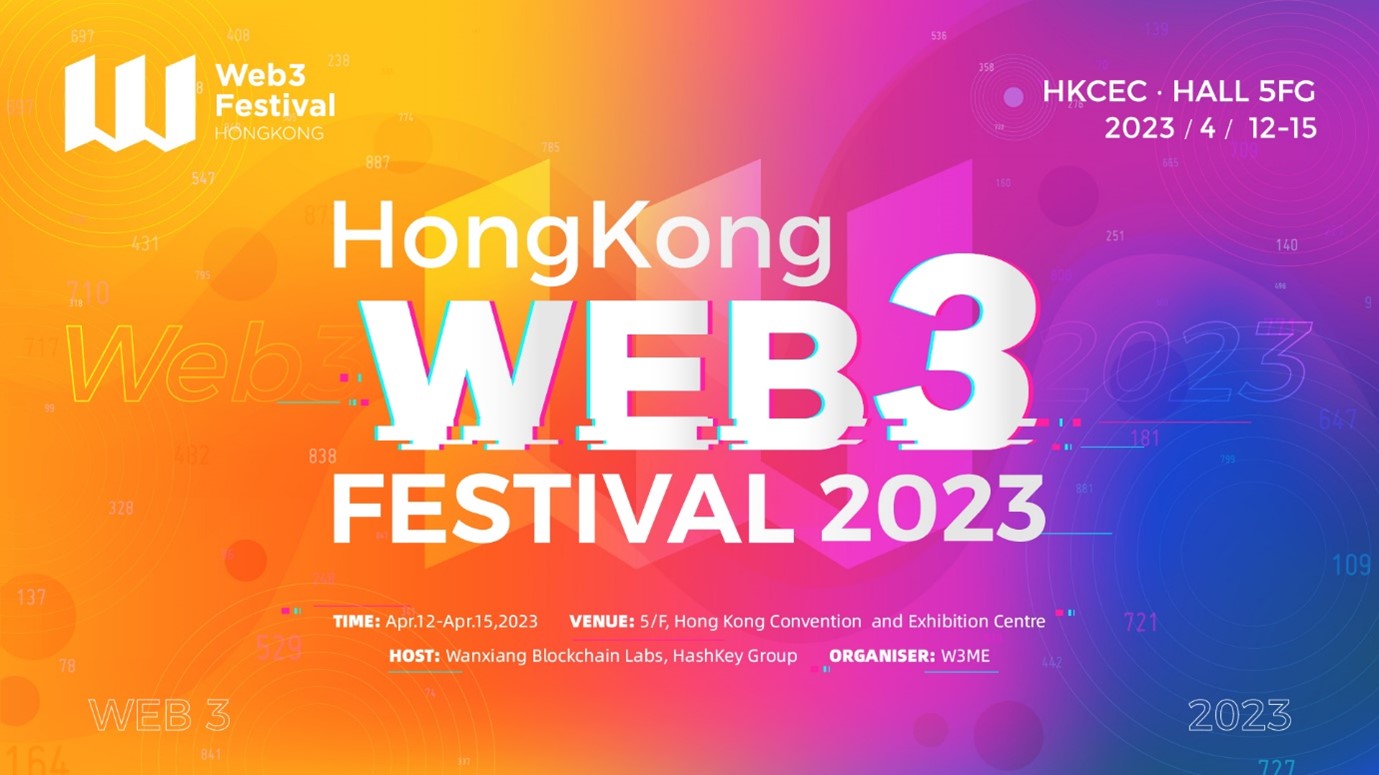 2023 Hong Kong Web3 Festival Promo


For media enquiries and more information, please contact:
Jason Li
Marketing and Client Strategy Manager, HashKey Group
jason.li@hashkey.com


Links to join the Event:
Purchase Tickets | Business collaboration and sponsorships | Speaker and Panel Session | Sub-stage Event Host


About HashKey Group
HashKey Group is an end-to-end digital asset financial services group in Asia. The Group provides a complete ecosystem across the entire digital asset landscape, ranging from trading, custody, venture investment, technologies to Web3 infrastructure. HashKey's senior team has decades of investment and trading experience and deep market insights gained from tier-one banks, regulators and FinTech ventures. By bringing together the most advanced blockchain research and development and technologies, HashKey identifies potential opportunities and delivers end-to-end solutions that operate within regulatory frameworks with the highest compliance standards. The Group has operations in Hong Kong, Singapore and Japan, and extensive partnerships with FinTech and blockchain solutions providers, academic institutions and associations.
About Wanxiang Blockchain Labs
Funded by China Wanxiang Holdings in Sep.2015, Wanxiang Blockchain Labs is a non-profit research institution with Vitalik Buterin, Founder of Ethereum as its Chief Scientist. Aiming to accelerate socioeconomic development with blockchain technologies, Wanxiang Blockchain Labs has been gathering global experts together to research such topics as blockchain technology R&D, commercial application, industrial strategies, etc. and providing practical instructions for startups and useful references for policy makers.
Read More