Binance and Kazakhstan Signs MOU to Push Crypto Adoption
Binance cryptocurrency exchange is exerting its influence as an advocate of education and digital innovation in the Republic of Kazakhstan, as the trading platform has signed agreements with the government.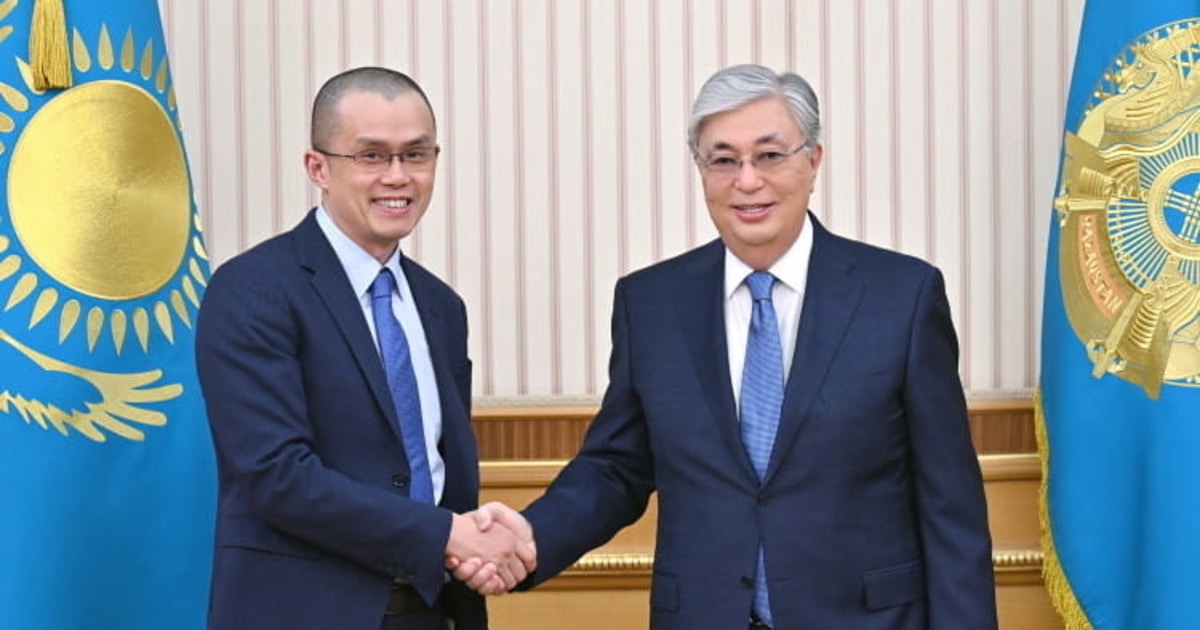 As announced by the exchange whose top officials are on an official visit to Kazakhstan, a Memorandum of Understanding (MoU) was signed between the company and the Ministry of Digital Development of the Republic of Kazakhstan.
The agreement was signed by the government represented by the President of Kazakhstan Kassym-Zhomart Tokayev, First Deputy Chief of Staff of the President of Kazakhstan, Timur Suleimenov, and Minister of Digital Development, Innovation and Aerospace Industry of the Republic of Kazakhstan, Bagdat Musin.
This partnership will see the exchange of advice of the government of Kazakhstan in relation to policy and regulatory frameworks. Additionally, the exchange will commit funds and resources to help power the growth of the local community with digital education among its prominent focuses.
"Growing crypto adoption around the world, to have a positive impact on society as a whole, is one of our primary goals," - said Changpeng Zhao (CZ), founder and CEO of Binance, adding that "Kazakhstan is one of the world leaders in the crypto mining industry. The country was one of the first in the world to introduce the legalization of mining. We believe that, in full cooperation with the local authorities, Binance can make a great contribution to the development of the local crypto community and blockchain ecosystem in Kazakhstan."
Kazakhstan is one country that became a prominent crypto hub just after China banned cryptocurrency mining. However, the influx of Bitcoin miners into the country is largely becoming challenging for the National Grid and the government is notably taking action with a number of defined policies.
With Binance now a friend of the government, it is obvious that Kazakhstan has crypto as one of its core strategies to meet its educational, economic, and digital goals.
Image source: Binance
Kazakhstan Intends to Attract Over $738 Million in Crypto Investments in Next Three Years
Read More