Bank of America Joins Marco Polo Blockchain Network Powered by R3 Corda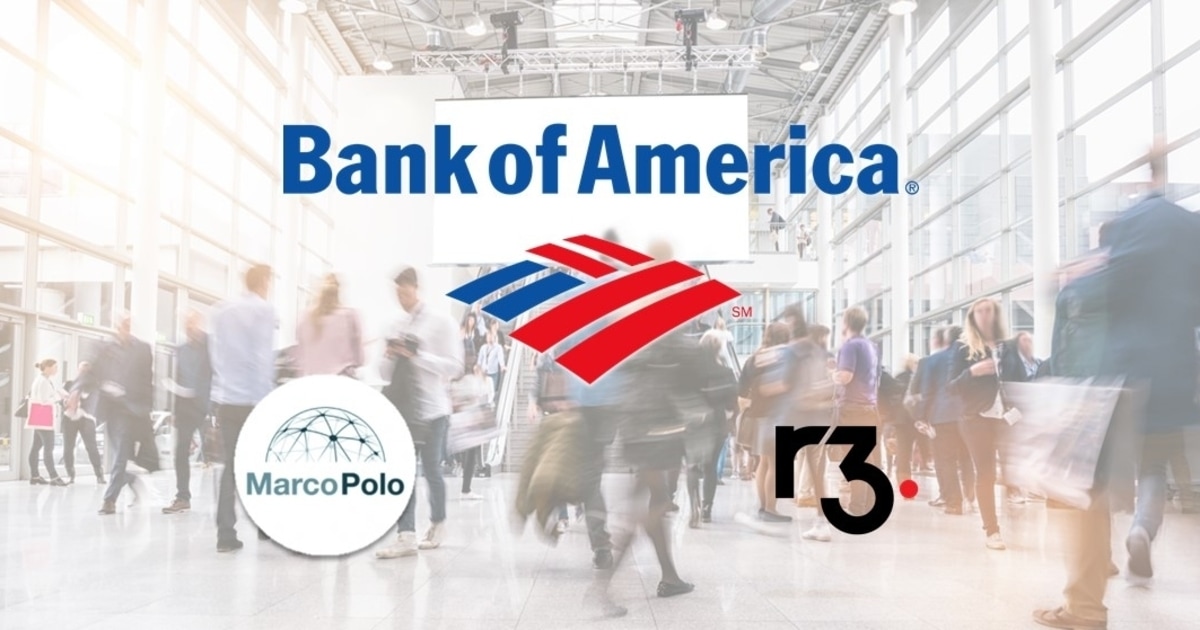 Bank of America has joined the Marco Polo Network, powered by R3 Corda's distributed ledger technology to solve the challenges of the global trade participants.
The Marco Polo Network made the announcement on Sept. 19, stating that the multinational investment bank and financial services company is looking to provide transformative solutions for their global customers.
Launched in 2017, the Marco Polo Network aims to provide an "open enterprise platform for trade and working capital finance to banks" and corporates and a blockchain-powered solution for a better security system of the exchange of data and assets between participants.
Geoff Brady, the Head of Global Trade and Supply Chain Finance in Global Transactions at Bank of America stated:
"Joining the Marco Polo Network supports our strategic objective of turning technology advances into trade solutions that address client needs. We look forward to exploring how the new technology can generate greater transparency for our clients throughout the transaction lifecycle, making traditionally paper-based, opaque processes easier and more efficient."
David E. Rutter, the CEO at R3, mentioned that the Marco Polo network's existing pool of banks had been further strengthened by the addition of Bank of America to the network.
Daniel Cotti, the Managing Director at the Marco Polo Network, mentioned that the network was looking to expand its presence in North America and added that they are looking forward to working with Bank of America.
---

Read More