US Election Results to be Published on the Blockchain
Everipedia, the blockchain-based encyclopedia has teamed up with international newsgroup The Associated Press (AP) for the publication and distribution of results for the upcoming US election in November.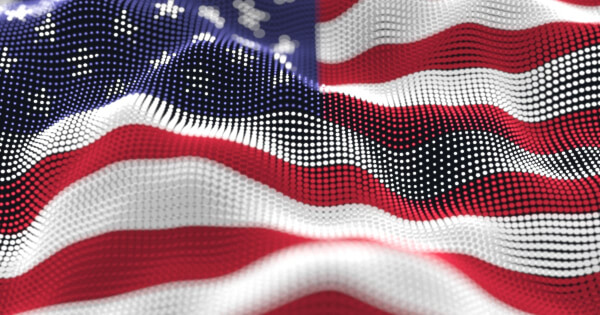 The Associated Press has been in charge of counting votes and declaring election victories, and every vote for every US election in history has been overseen by The AP.
Now, the news organization is utilizing the EOS blockchain-based encyclopedia - Everipedia, to count votes and publish election results on the blockchain, with the use of Chainlink oracles to increase transparency in the voting system.
Voting data will be cryptographically signed and published onto the blockchain, using Everipedia's Chainlink data oracles to bring data on and off the blockchain to communicate securely between different parties in a trustless manner.
The move to bring the voting system onto the blockchain seems long overdue, as many believe that the voting system is in desperate need of an overhaul. By implementing blockchain technology into the election process, voters can have confidence that their data is immutable and secure.
The AP has dabbled with blockchain in the past, collaborating briefly with blockchain journalism group Civil, before the company ceased trading and the partnership was cut short.
Dwayne Desaulniers, The AP's Director of Enterprise stated that the use of Everipedia provides a crucial additional layer of verification in the voting process, while also optimizing the distribution of results data from approximately 7000 races at the beginning of November.
This is a huge step for the blockchain industry and could be one of the most effective ways of normalizing blockchain across the entire nation if the initiative is a success.
Image source: Shutterstock
Read More