OpenSea Sets New Record for Monthly Ether Trading Volumes at $3.5B
Famous Non-Fungible Token (NFT) marketplace, OpenSea has recorded a new All-Time High (ATH) in Ethereum trading volume for the month of January as collectors showcase their willingness to break new records in this new year.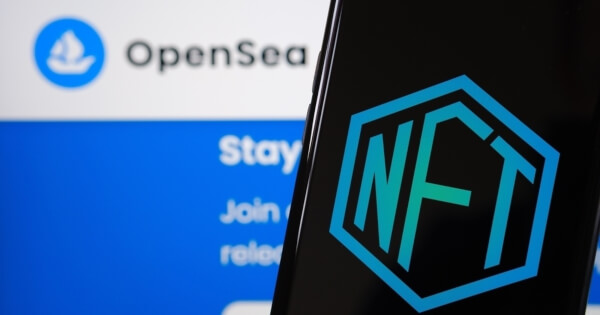 Per data from Dune Analytics, the monthly Ether trading volume has topped $3.5 billion, outpacing the $3.42 billion recorded by the platform back in August 2021.
With January still having many more days to go, the impressive milestone reflects the massive trading volumes the platform has witnessed since the beginning of the year. Average daily sales volume is pegged at $169 million, with the figure rising as high as $261 million as January 9th.
Notably, the sales figures are not a function of the total number of NFTs sold as only 1.34 million arts have been sold thus far this month as against a record of 1.71 million recorded last September.
OpenSea has continued to grow in popularity compared to other competing NFT marketplaces as its total user counts are now pegged at 1,018,790, according to data from Dune Analytics.
OpenSea has always enjoyed the first-mover advantage as it is one of the most pioneering NFT marketplaces around today. While competing marketplaces, including Rarible and new player LooksRare, are notably taking a market share, OpenSea has remained consistent for attracting some of the most popular and expensive NFT collections to date.
The legacy NFT marketplace is well-equipped for its current growth. It has been raising funds from investors, the latest being the $300 million funding led by investment firms Paradigm and Coatue Management. The platform has always seen a massive upsurge in visitor count with a corresponding pressure weighing on its staff. With its accrued funding, one of the major pursuits of the platform is to hire new staff to relieve its overwhelmed workforce, a move that seems more necessary this year based on the impressive headstart the firm has recorded thus far this year.
Image source: Shutterstock
NFT Boom: OpenSea is Recording More Daily Volume than its Total 2020 Volume
Read More