Online interview with CEO of Block Chain Impact Hugo Jacques on blockchain advisory and investment
With the number of blockchain start ups booming these years, so does the blockchain ecosystem that support and cultivate the next potential market disrupters. And whether it is for ICO, raising money, or consulting on critical business issues, they are all crucial factors for the success of start up. And getting an advice from a professional mentor definitely would provide clarity to many business problem itself.
The following feature interview is with the CEO of Block Chain Impact LTD (BC Impact), Hugo Jacques, who has 20 years of business strategic consulting experience where he specialized in organizational restructuring, crisis management, growth capital and mentoring. His company, BC Impact is an advisory firm that acts as an accelerator for a large spectrum of blockchain industries.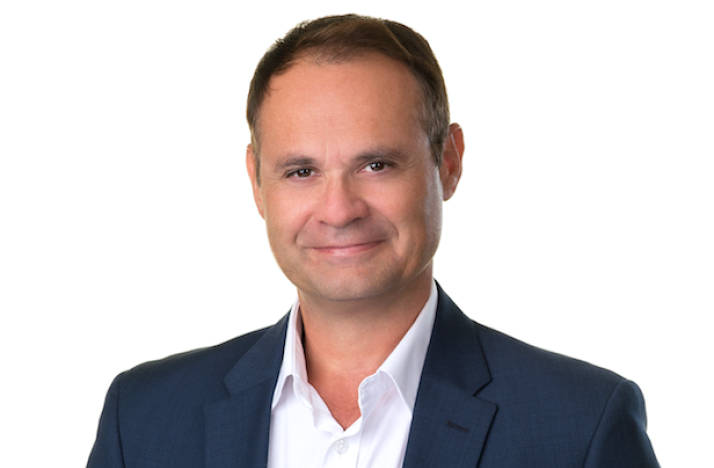 How do you differentiate between high-quality startup and the weak one?
Well, the assessment of a startup is a good start. Of course, the idea and vision are key mandatory subject prior to any other points as this is the first thing we want to hear. What's the offer, who is concerned and why it is attractive and trendy? In a few words, a clear, concise and attractive message for everyone (including people who are oblivious to this culture) to understand what it is. Simplicity is the most difficult thing to manage for a good sell. The second step, and the more obvious is the capacity to deploy. That means a company backed by a strong team related to the business concept, well supported by professional advisors and partnership. The third one is the prototype, MVP, something to prove that it is working and allow us to predict the future potential of the solution. And finally, the traction, user feedbacks, ideally contracts and funding to show the proof and the interest of the investors and ecosystem related to the business. A strong analysis (not outsourced by the big firm) about the market is also something I care about.
When I select a startup, I do not expect a perfect team from the organization, I look at the organization's capacity to evolve and adapt in a difficult time and the willingness to learn and step back all the time.
What your company are trying to achieve?
Blockchain Impact LTD (BC Impact) has the vision to participate to "clean" the blockchain ecosystem. I believe not only the regulators, founders and influencers who are responsible to set a good example but also advisors and mentors in the field need to also set exemplary contributions (integrity, honesty professionalism, etc) to the blockchain world. Advisors and mentors are like the foundation of a pyramid ecosystem and a link to the next level with responsibilities to make things right by analyzing and selecting the right/legit projects and rejecting the wrong/bad ones, and that is what BC Impact is here to achieve. We mentor and advise organizations that want to fortify and build a reputable presence. A clear selection of good potential and only after, we help them to get funds, deploy the ICO/STO and get listed. We also do the extra effort when it comes to ranking an organization, it is an extensive process, which many advisors don't do but should.
What is your advice for blockchain startup and SME out there?
Consolidate their business concept by contacting people outside. "Socialized" at a maximum level to test continuously the product. Even during and after the development of the MVP. Do not lose contact with your environment and targeted customers, 70% of your time should be spent going out and meet people. Don't be shy...
Another point I advise, is to get a professional mentor/advisor that you feel you can trust and work with. This is "not" a weakness. It is proof of intelligence to select mentors, more experienced people than you to make your business work. Be ready to invest money or valuable offer as quality/experience/expertise has a price. Treat it like a private and professional investor to avoid you pitfall and dealing with critical business issues.
What is the main concern for investors when choosing to invest in the blockchain fund?
Finding the right gold mine…
After saying this, Investors hate wasting their time trying to understand a project. Here are a few pointers of what investors are looking for, other than that, it would raise concern for them.
- They are looking for a concise, clear and attractive executive summary
- Business plan with a clear financial projection
- A legal structure
- A team that makes sense: After all, the team will deploy the idea. Without the team, the idea/vision is nothing
- An MVP to show off with already traction and community
- Serious and recognized partner, investors interest and customers interest.
- Ideally with incomes.
What are the key components to look for when choosing a well-diversified blockchain portfolio?
This is a great question, more specifically in such bearish context, not regulated (yet) and full of scams. I would say it is riskier than the standard Startup ecosystem and diversification is the key. In my opinion, a "standard" portfolio looks like this:
25% BITCOIN
25% in the top 5 tokens in the top market
25% in the future disruptive technology
25% of Cash: Always keep available cash to buy for short term or new opportunities
I suggest never build a portfolio what you are not ready and willing to lose. Don't put your life and family at risk. Begin with a small amount to learn with experience.
And more importantly: Research, Research, Research and find a good expert (pay them if necessary and consider this as an investment, a training and a short cut to success.
Why did you choose to start this business?
In my case, it happened for major reasons, I was already helping people in their career and dealt with a lot of complex strategic recovery situation (Automotive, Aerospace, IT, Media and Advertisement). After 20 years of experience in such challenging missions, it was time to leverage these skills and expertise in an innovative and impactful environment that blockchain is. Above this, technology has always been in a central part of my career. I learned a lot, even after my 2 Masters in Science (Chemistry & Physics) and an Engineering degree I am still learning every week. Thanks to my customers, I've become an expert at what I do and the best part about it is, I stay neutral making sure to keep the users and investors perspective.
What is so special about Blockchain Impact? How do you position yourself in the market?
Our goal is to identify good potential business and act as an accelerator.
"We help companies to establish their setPoint, develop a bulletproof strategy and forge mental toughness to reach their goal in the inhospitable Fintech environment"
Our current portfolio covers hedge funds and blockchain startups in gaming, trading, exchange platform, research browsers, supply chain but not limited to. We diversify our portfolio of customers and we maintain solid selection criteria to develop trust on the investors side.
What is the long-term vision of Blockchain Impact?
It's like launching a rocket, at this point, we have built the first stage of the rocket and it is building momentum! The long-term vision for BC Impact is becoming in the top 10 companies helping other global organizations fortify their presence and succeed (mentoring/advisory/funding). BC Impact believes in creating value, the right structure and the quality of service in either a bullish or bearish market.
How partnership with various industries had help you?
In such market, a partnership is key but this is a strategy to prepare. You really need to step back and make sure the partnership makes sense for both sides. In our case, we were solicited and approached as our portfolio attracted attention. We reached a level that partnership proposals were interesting for us and gave obvious credibility and visibility. Again, the quality of work is the key event if it takes time.
What is your view on ICO/STO and token economy in the future?
I think 2019 is the key period for the crypto world. I do not think that bitcoin will get to zero. The cryptocurrency market depends on the technology and project value proposition. It will take time for the market to recover and ICO will disappear to let the place to the second generation of crowdfunding, the STOs. However, ICOs still have legitimacy as exchange platforms need to get their security regulation approved.
The catalyzers of a market recovery reaction are the regulation, the financial institution involvement and a better project selection.
- Regulation should give back a good image of the crypto world at the condition that trading and other whales play the right game to avoid too much volatility,
- Bakkt and other financial institutions participation will give a "credibility " effect and attract more investors,
- A stronger and fair project ranking and support should help to purge the system of scams and bad projects. Roles of ICO listing, Mentors, advisors and service provider will become a key. Purge will be done at this level too.
Why tokenisation holds huge promise?
This is an opportunity to tokenize funds or assets and services easily. But more importantly, security tokens can improve a number of features in traditional financial products because they can remove middlemen from the investment transactions (usually bankers). Their advantages are lower fees, free market exposure, efficient transaction completion, larger potential base. So the market potential is huge and that is a reason I do not believe the bearish market will last for ever.
What is your plan in 2019 and beyond?
We consistently pay attention to the market and the potential of the token economy. We are aware that the context is pretty tough to raise money and develop the business, but I am convinced it is also a great opportunity to make a difference by our quality of services, expertise, experience and our strong results in terms of money raised and customer testimony. We plan to stabilize our activities by Q3 2019 with a portfolio of 25 customers maximum and adapt our team and partnership in consequence to maintain a quality level.
We never stop evolving in our services of advisory and mentoring. Q3/Q4 2019 will be the next step of our expansion in term of resources for specific financial knowledge to complete the analysis expertise for the financial ecosystem. It is too soon to predict if we can meet all our objectives in such a bearish market but so far, our indicators are green with some risks to mitigate.
***********
Disclaimer: The views and opinions expressed in this article are those of the interviewee and do not necessarily reflect the view of blockchain.news
This is one of several interviews coming up in the "Blockchain 2019: Industry Leaders and Voices" series aimed at raising awareness of the blockchain community. If you are interested and would like your project to be covered in one of our upcoming interviews, please contact Henry Chan at henry.chan@blockchain.news for more details.
Read More