Major Advantages of Blockchain Financial Trading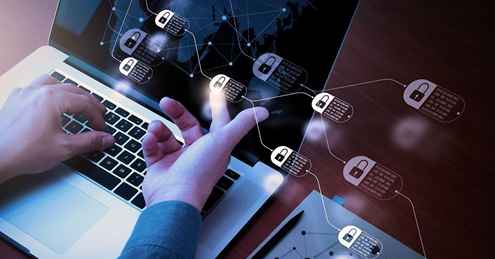 Blockchain-based trade finance platforms are already changing the world. In this article we will explore their key benefits and will explain why you should start testing this new model now. The traditional model is already outdated. There are always many participants involved (sellers, buyers, banks, insurance and logistics companies, etz.) and everyone has to interact with each other. In addition lots of emails, documents and communication implied.
Error correction and waiting takes a huge amount of time, many processes are difficult to manage fast and to synchronize with each other. This number of documents affects the cost and time required to prepare, verify, transfer and sign them. Paper documents are often associated with fraud and forgery. In addition, COVID-19 has impacted various stages of financial trade, including business meetings, negotiations, document transfers, personal signatures and shipments.
Everything is going in favor of using blockchain in financial trading. And this is another consequence of the pandemic: it provoked an increase in digitalization in all areas, including trade.
Blockchain Technology allows people to trade at a lower cost and with speeds much faster than before.
Trade Cryptocurrency with MetaTrader 5 - What is MetaTrader Used for?
Exness MetaTrader is a popular online trading platform that you can use to automate your trading. Whether you are a beginner or an experienced trader, its simple interface gives you access to advanced technical analysis and flexible trading systems. Today, Exness MetaTrader is the world's leading platform to trade in the financial market, and you can download it on the Exness website. About 95% of the forex brokers advise this platform on their websites. MT5 has become a key tool for crypto traders. It is increasingly becoming the trading platform for crypto exchanges.
The recent innovation MetaTrader 5 provides the trader with an impressive set of features that provide bigger freedom in navigating the financial markets, and help to explore new trading opportunities. Among the top advantages of Exness MetaTrader 5 are: MetaEditor, MetaQuotes Language 5, Hedging system, Charts & timeframes, Fundamental analysis, Indicators & analytical object tools. Everyone should test additional features to boost his or her trading experience.
What Does Trade Finance Mean?
Trade finance means financing for trade and refers to both domestic and international trade transactions. A trade requires a seller, a buyer, and various intermediaries, such as banks and financial institutions that facilitate these transactions by financing trade.
The foundation of trade finance platforms is blockchain. There are many advantages, especially compared to the traditional model of doing business in this area.
What Is Blockchain?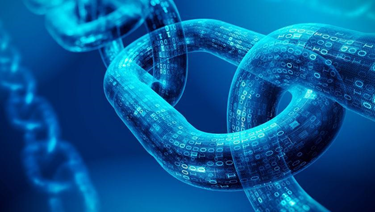 Blockchain is the latest technology, the interest in which has grown along with the popularity of cryptocurrencies. Initially, blockchain technology appeared to put bitcoin into circulation and was used exceptionally to manage cryptocurrencies. However, since its emergence in 2009, the area of its application has expanded considerably. Today it is widely discussed and used in the world of finance, marketing, computer games, as well as to store and process personal data and identification.
Literally, blockchain is a continuous chain of blocks. It is a technology that helps users to store the entire chain of transactions and the current list of owners on their computers. Furthermore, if one or more computers fail, the information will not be lost. Blockchain can be considered the source of truth, because transaction information cannot be hidden, changed or falsified. The status of the transaction is instantly updated and stored after every action done. As a result, it is almost impossible to lose information irrevocably.
Blockchain platforms provide rapid access to partner companies around the world and take communication between all participants to the new level. In addition to a common communication environment, platforms provide new opportunities for fast document flow. A process that used to take weeks can now be reduced to a minimum of one or two days.
All indications are that transactions using trade finance tools over blockchain platforms will eventually become the global standard. The reality is that small platforms are leaving the market, while large platforms are investing, growing, and attracting more participants. In the future, the largest participants will be interconnected with each other. As a result, whoever joins them will have access to a huge number of counterparties from around the world. Eventually, the traditional model will disappear completely. After all, if everyone has gone digital and one company hasn't done it, it will be left out in the cold. Even if their offerings are profitable, no one will notice them. 
Blockchain: How It Works?
We've collected the main concepts of blockchain and in simple words will help you to understand how this technology works.
First of all, we need an asset. It is usually something of value (money, property, information). Assets can exist in the real world as well as they can be completely digital.
When people transfer assets to each other, it is called a transaction. The mechanism for confirming the transfer of an asset or rights to an asset is very secure and confidential. In blockchain, the registry of owners is not stored on a single organization's server. Its copies are simultaneously updated on several independent computers.
A block is a record in a distributed registry of several transactions. It reflects who, to whom, and when transferred a certain amount of assets. All blocks are sequentially connected in one consecutive chain. Blocks cannot be changed or deleted; only new blocks can be added. In this way, it is always possible to reconstruct the transition history and to know its current owner.
Miners store copies of the blockchain, protect information from loss or tampering, confirm and verify transactions that other miners have registered. Everyone can become a miner. Just specialized computers and software needed. Miners get rewards for their work. Usually these are commissions from all participants in transactions and rewards from the network itself. The network generates this reward according to a certain algorithm.
Transactors and miners receive transfers on their digital wallets. A digital wallet keeps the entire history of a particular user's transactions. Most often such wallets are anonymous. They do not allow finding out who accepts or sends assets from it.
In blockchain networks, the buyer and seller confirm the transaction with a cryptographic key – a unique digital code. It is almost impossible to guess the sequence of characters of a code.
The benefits of using blockchain include the low cost of money transfers, the reduction of intermediaries such as banks, and the possibility of electronic identification. Blockchain technology has been identified as one of the ways to combat corruption.
In commerce, it is safe to say that blockchain will be useful for confirming transactions occurring remotely, verifying the authenticity of transactions, controlling the supply chain etz.. Blockchain technology makes all processes transparent. All things considered, we have a few highlights that demonstrate the benefits of blockchain in trade finance:
● Efficiency
● Traceability
● Auditability
● Transparency
● Security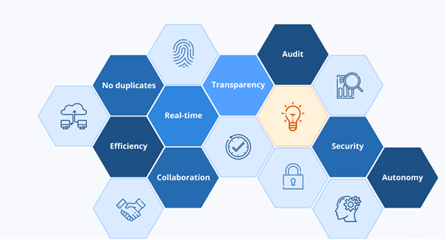 10 trading influencers you should follow in 2021
Following trading influencers will help you to learn as much as possible about the powerful potential of blockchain technology.
● Elon Musk
● Nick Szabo
● Andreas Antonopoulos
● Adam Back
● Nick Szabo
● Josh Olszewicz
● WhalePanda
● Lil Bubble
● Altcoin Sara
● Changpeng Zhao
● Nicholas Merten
● Vitalik Buterin
● Roger Ver
Bottom Line
The main idea of blockchain technology is to decentralize the storage of data that is usually owned, controlled or manipulated by a central entity in a traditional scheme. Trade finance experts argue that moving to paperless trade would be extremely helpful by reducing costs, error-free documentation, transparency and rapid transfer of documents to customers. New technology contributes to the efficiency of the trade finance process.
Disclaimer : The views and opinions expressed in this article are those of the contributor and Blockchain.News does not endorse and is not responsible or liable for any content, accuracy, quality, advertising, products or other materials on this page. Readers should conduct their own research before taking any actions related to this company. Blockchain.News is not responsible, directly, or indirectly, for any damage or loss caused or alleged to be caused by or connected with the use of or reliance on any content, goods or services mentioned in this article.
Read More