Join 100+ Global Experts at Business of Design Week (BODW) 2020 To Explore Timely Themes from Connected Health to Safe Travels, Circular Economy, Immersive Tech and Brand Futures
Join 100+ Global Experts at Business of Design Week (BODW) 2020 To Explore Timely Themes from Connected Health to Safe Travels, Circular Economy, Immersive Tech and Brand Futures
First Hybrid Live Design Summit Edition with Free Experience Passes Attend close to 50 Sessions to learn from some of the World's Top Creative Minds
Website: www.bodw.com/blockchainnews
Business of Design Week (BODW) 2020

, Asia's leading event on design, innovation and brands, will bring together design visionaries, creatives, entrepreneurs and business leaders from across sectors and industries around the world with a series of events from

30 November

–

5 December 2020

to inspire a new vision of success for the 'new normal'. One of the highlighted events, the

BODW Summit

(

3

–

5 December 2020)

, themed "VISION 20/21" this year, will be a hybrid LIVE event, with selective sessions simulcast on ViuTVsix, social media and at 'BODW CitySalon' partner locations including D2 Place and Fashion Walk for the first time to deliver a 'Beyond virtual, LIVE global' experience for international audiences. At the BODW Summit,

over 100 local and international design and business leaders

will share their collective creative vision to help participants find clarity in uncertainty. This year's event explores timely themes namely

Brand Futures, Connected Health, Safe Travels, Circular Economy, Immersive Tech, Creative Leadership, Entwined Spaces, Communication & Design

and

Culture & the City

. For this special edition only, the BODW Summit (3 – 5 December 2020) is offering FREE Experience Passes for global participants to watch the live sessions online. Please register at

www.bodw.com

before 29 November 2020 to get your free ticket.
Some highly relevant discussions at the BODW 2020 include:
Designing Tomorrow's Travel Experience:

Paul Priestman (UK)

, Designer, Co- founder & Chairman of PriestmanGoode and

Arnaud Champenois (UK)

, Senior Vice President of Brand & Marketing of Belmond, will share how they envision a future for safe travels by delivering innovation from hotel design to transportation.

Future Materials: Inspired by Nature, Cities and the Planet

:

Lay Koon Tan (UK)

, Co-founder of Nature Squared and

Elaine Yan Ling Ng (Hong Kong)

, Founder of THE FABRICK LAB, will explore how to make the circular economy a reality by turning waste natural materials into stunning, luxurious surfaces.

Between Nature and Architecture

:

Sou Fujimoto (Japan)

, Architect & CEO of Sou Fujimoto Architects, will present his vision of the relationship between the built environment and organic structures.

Immerse the Body, Create with Others, and Become One

: The convergence of design, art and technology has enhanced how we connect and experience the world. Pioneers of making immersive technology fun for all ages,

teamLab (Japan)

will challenge the boundaries of live experiences.

A New Now

:

Morag Myerscough (UK)

, Artist and Designer, will explore endless creative possibilities in the realm of communication for positivity through design, as demonstrated in her 2020 ' *Please refer to the BODW Programme Schedule attached for more details on the BODW Summit sessions and speakers.
These world renowned creative and business leaders will be speaking at the Summit: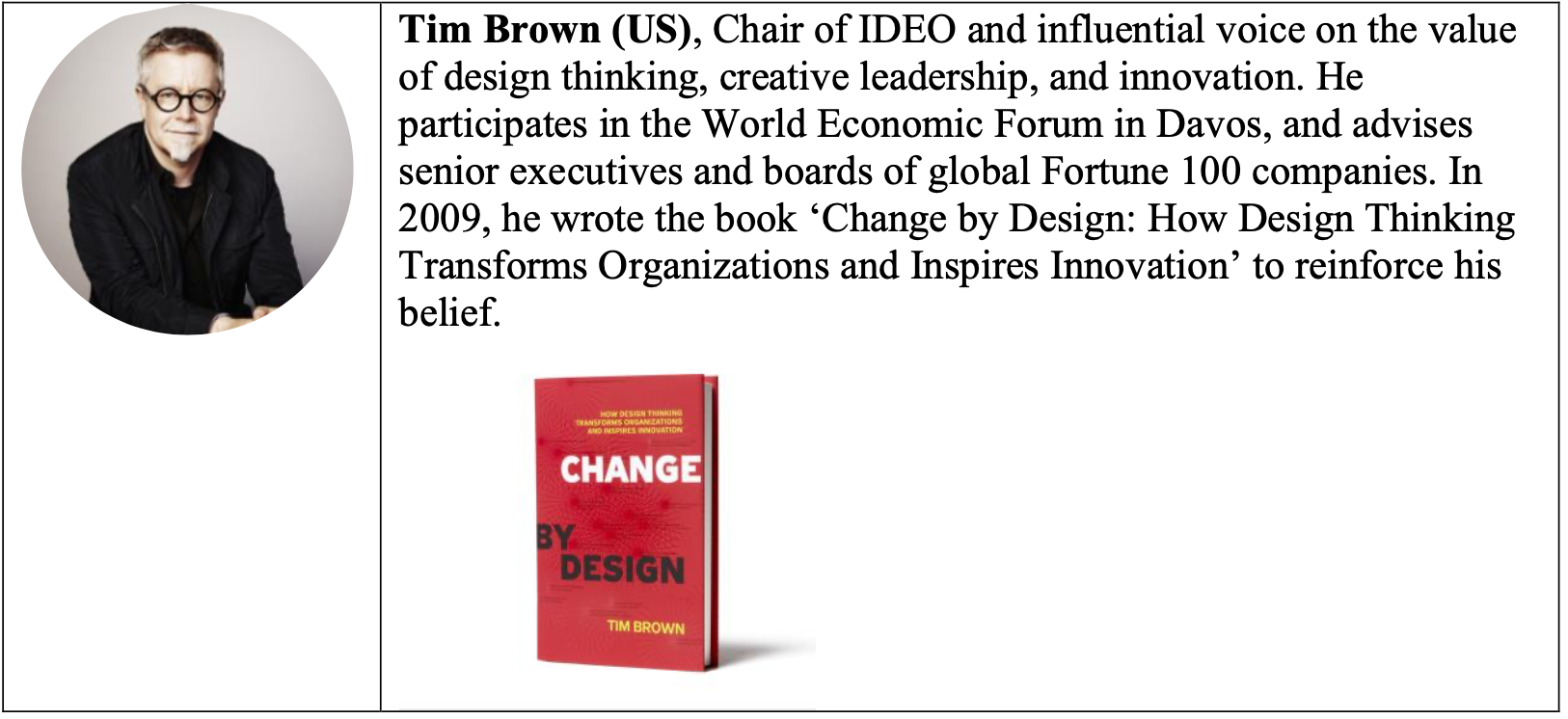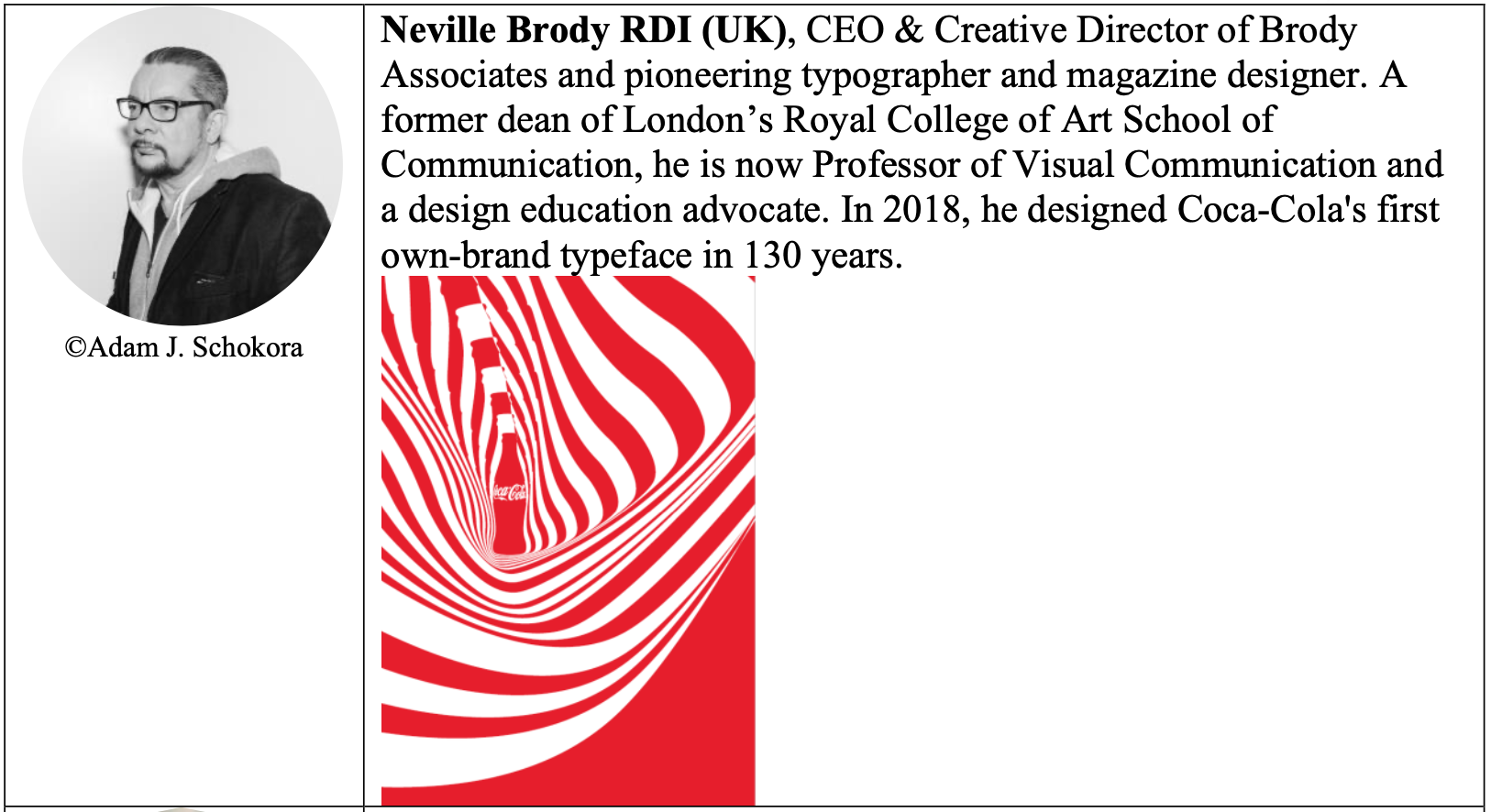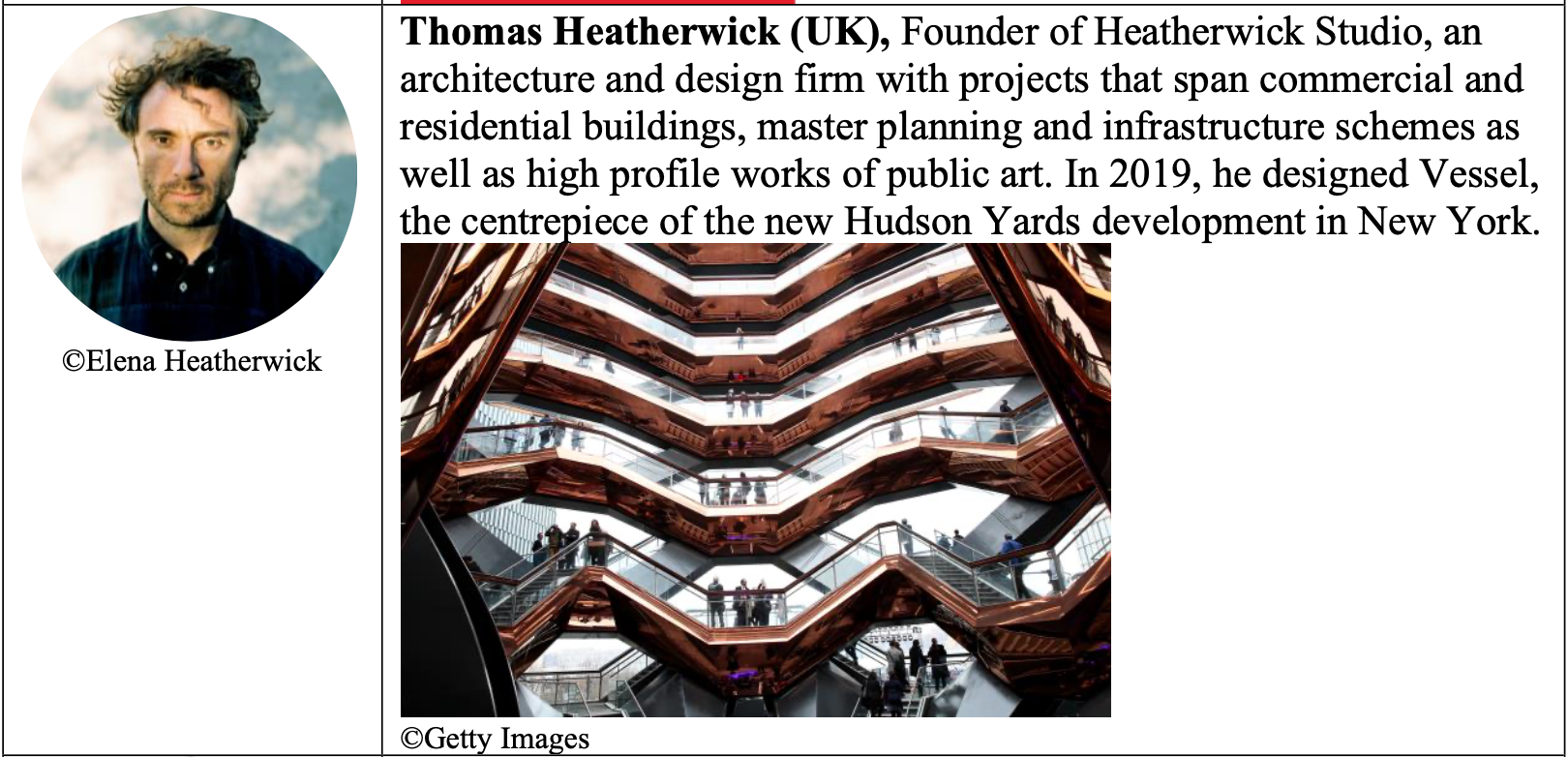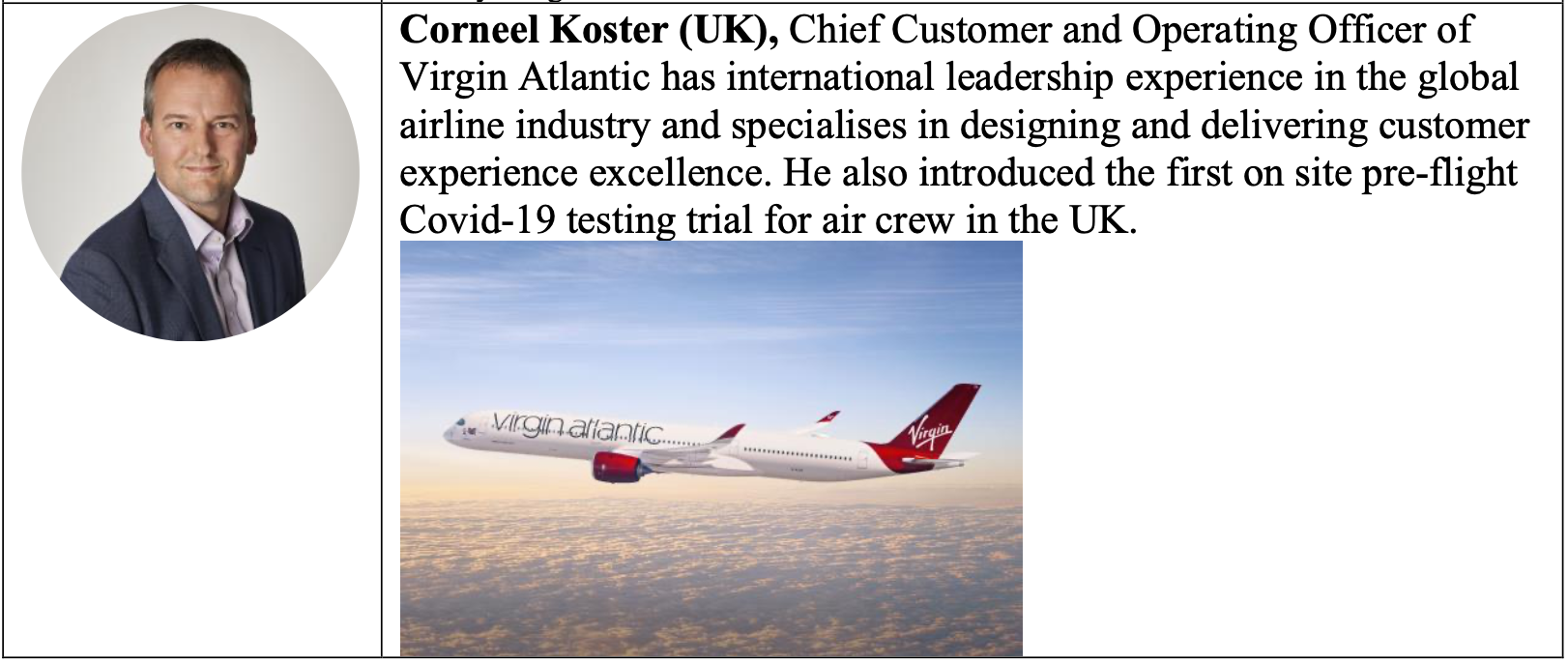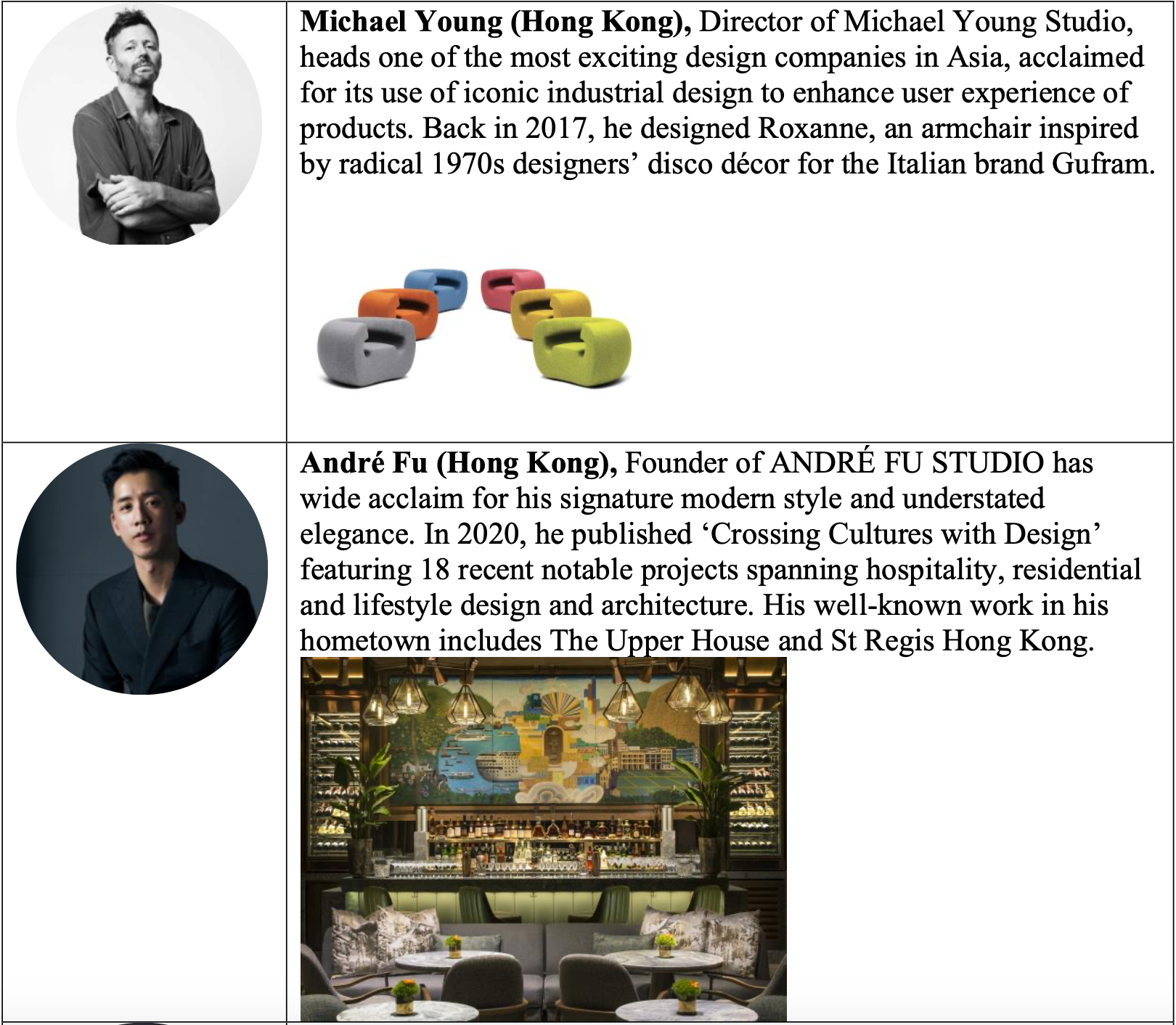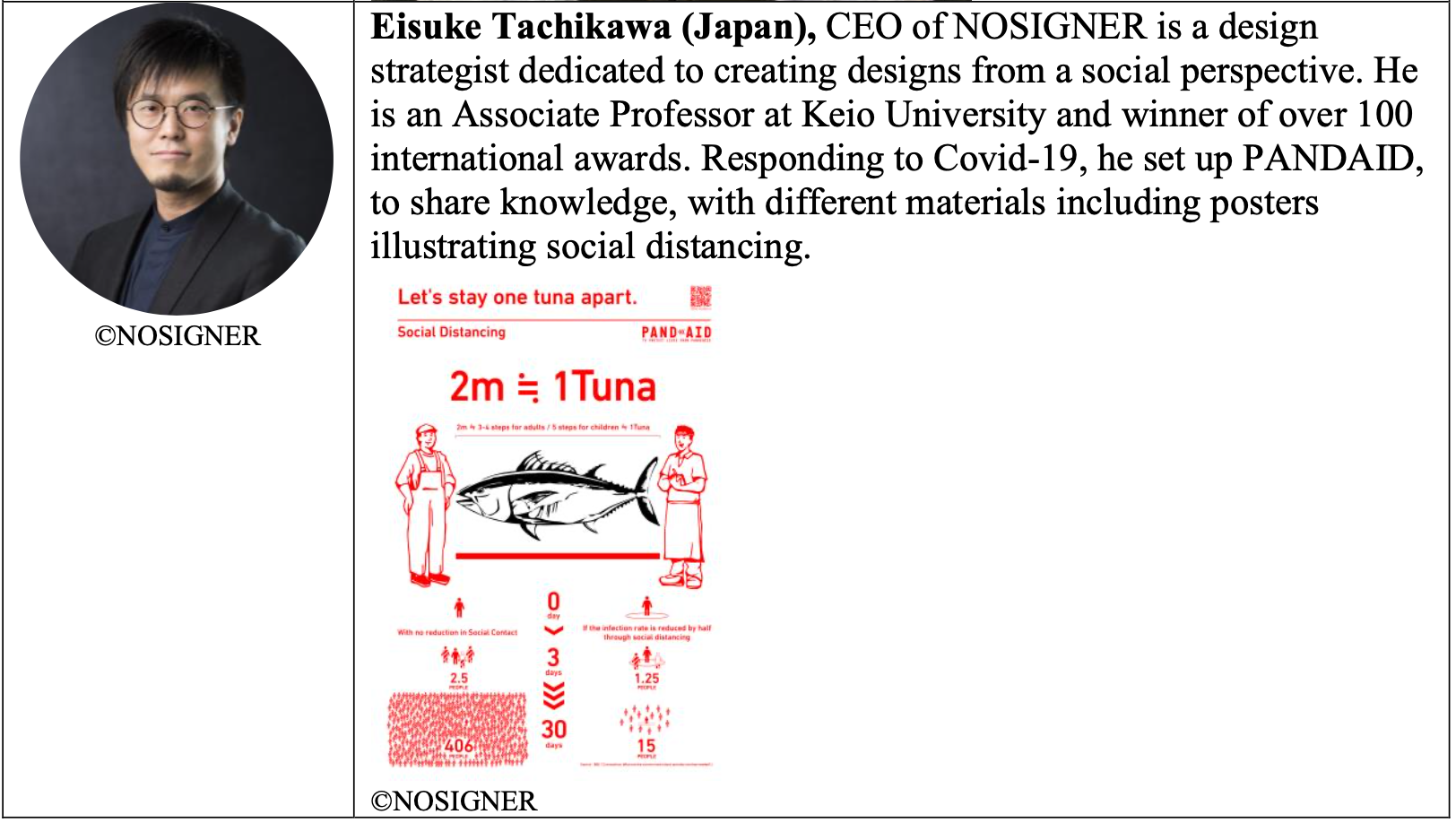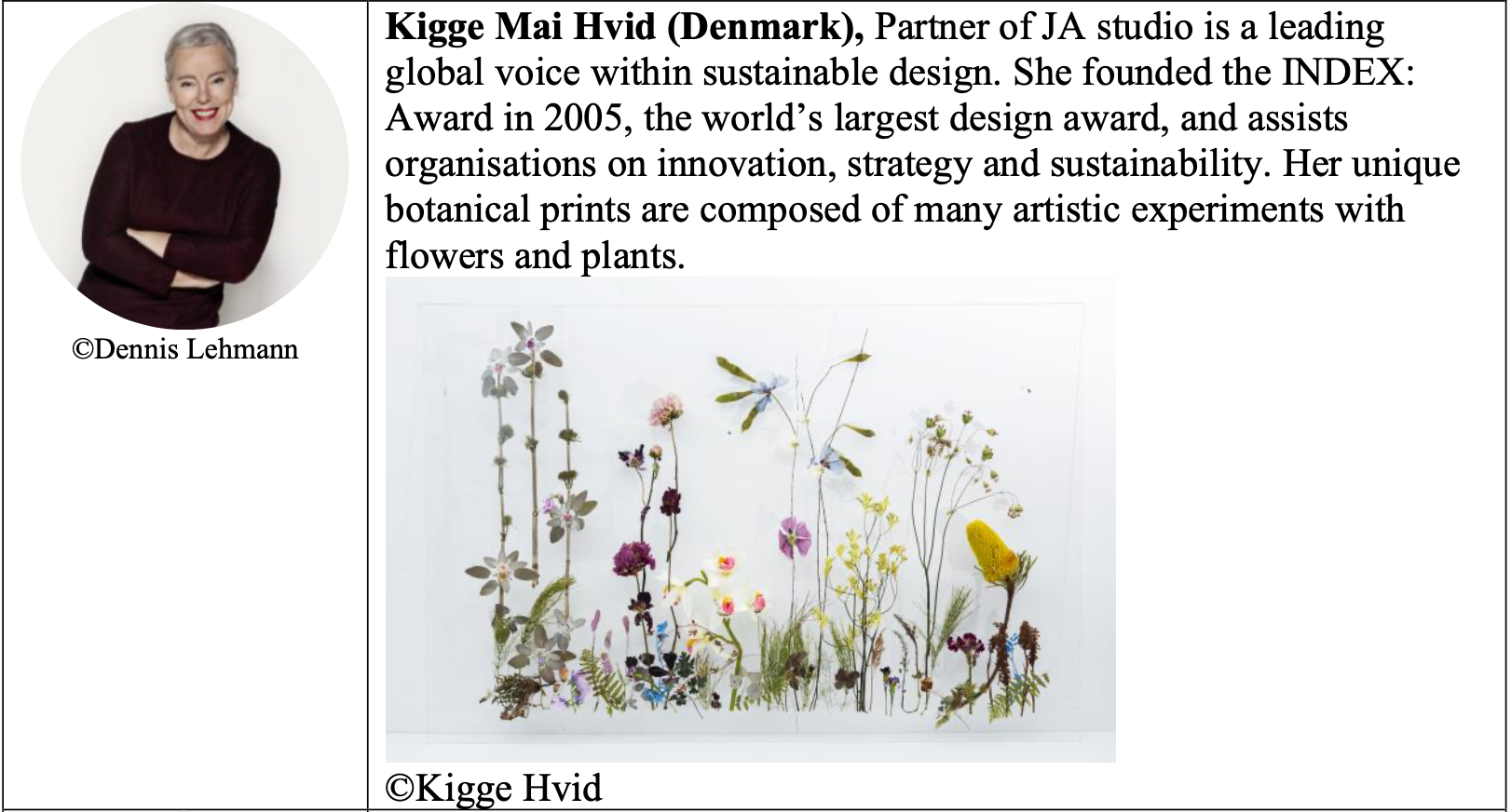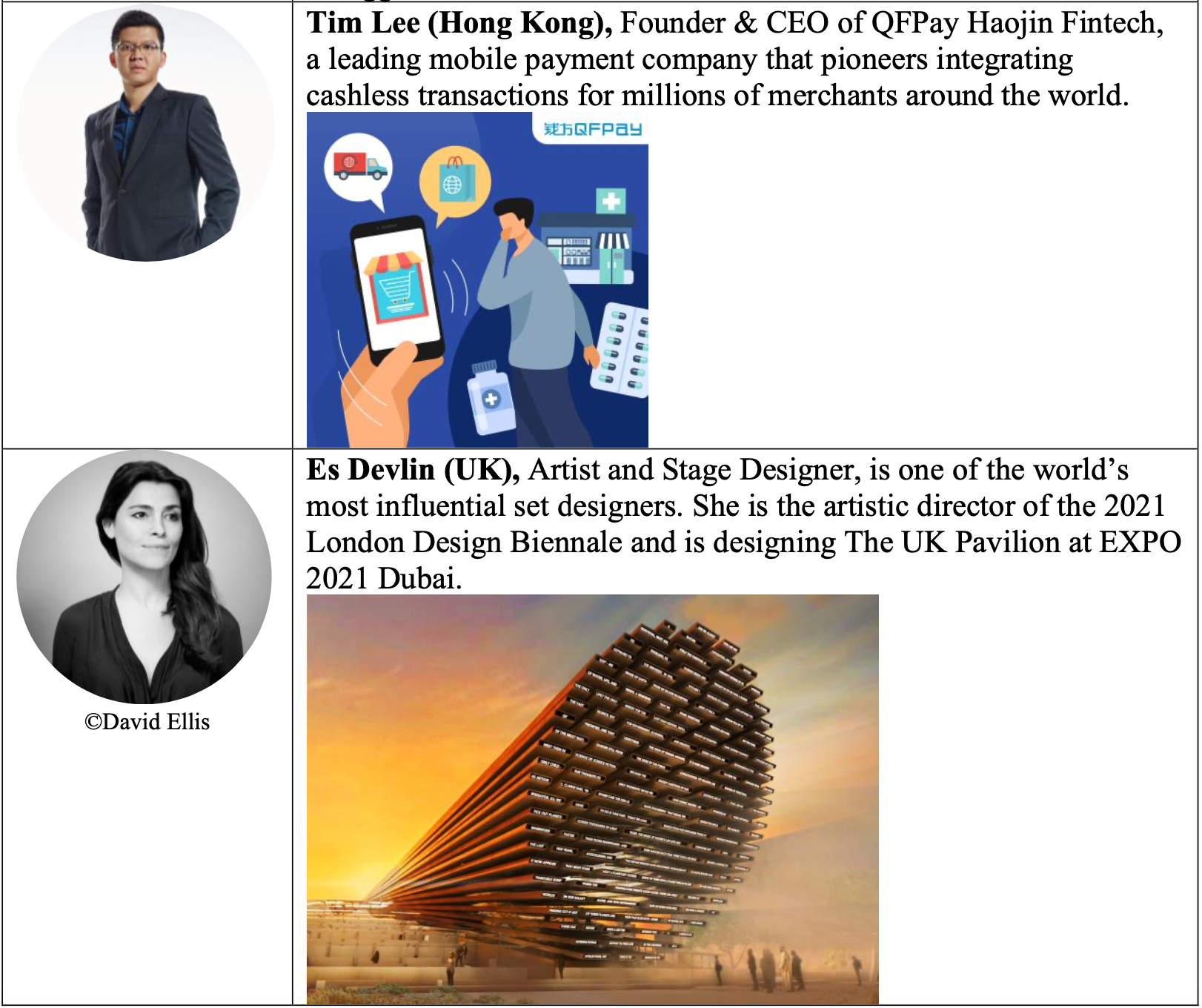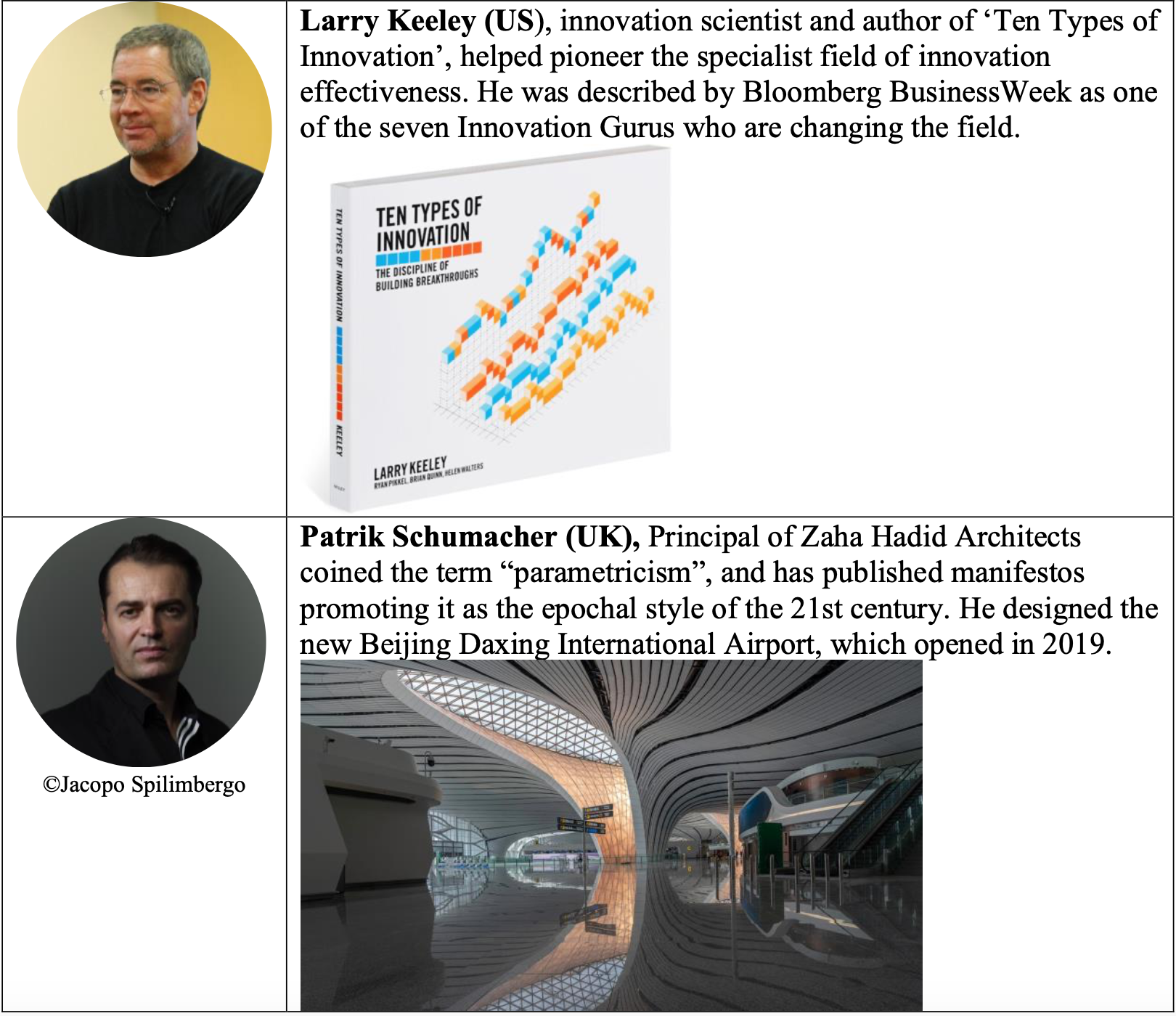 Business of Design Week is organised by Hong Kong Design Centre (HKDC) and co-organised by Hong Kong Trade Development Council (HKTDC), with Create Hong Kong (CreateHK) of the Government of the Hong Kong Special Administrative Region (HKSAR Government) as the Lead Sponsor.
Business of Design Week 2020 - Event Details:
Date: 30 November – 5 December 2020 (Monday – Saturday)
Summit Format: Hybrid live
Live Broadcast Platforms: Virtual livestream, with selective sessions broadcasted on social media, ViuTVsix, and screened at 'BODW CitySalon' partner locations across the city Languages: English, Cantonese and Putonghua (with simultaneous interpretation)
Tickets:

www.bodw.com/pr

(FREE Experience Pass available. Final call offer ends on 29 November 2020)
About Hong Kong Design Centre

Hong Kong Design Centre (HKDC) is a non-governmental organisation, and was founded in 2001 as a strategic partner of the HKSAR Government in establishing Hong Kong as an international centre of design excellence in Asia. Our public mission is to promote wider and strategic use of design and design thinking to create business value and improve societal well- being, with the aim of advancing Hong Kong as an international design centre in Asia. Learn more about us at

www.hkdesigncentre.org
Create Hong Kong (CreateHK) is a dedicated agency set up by the HKSAR Government in
June 2009. It is under the Communications and Creative Industries Branch of the Commerce and Economic Development Bureau and dedicated to spearheading the development of creative industries in Hong Kong. Its strategic foci are nurturing talent and facilitating start-ups, exploring markets, and promoting Hong Kong as Asia's creative capital and fostering a creative atmosphere in the community. CreateHK sponsors HKDC to organise BODW and other
projects to promote Hong Kong design. CreateHK's website:

www.createhk.gov.hk

.
For further enquiries or interview requests, please contact:
Tiffany Ho |

tiffany.ho@fleishman.com

| (852) 2586 7867 / 6089 9273
Charlie So |

charlie.so@fleishman.com

| (852) 2586 7850 / 9326 8267
Read More