InfiniteWorld Attains Super Bit Machine for Best-In-Class Gaming, Web3 Experiences
Web3 and metaverse infrastructure company InfiniteWorld has acquired Super Bit Machine to provide best-in-class experiences in the metaverse world by incorporating multiplayer and real-time game development abilities.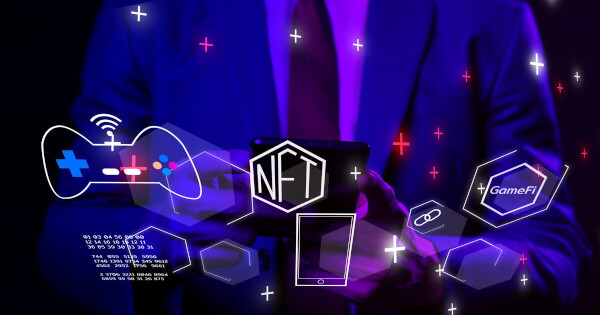 Brad Allen, the CEO of InfiniteWorld, pointed out:
"The true gateway to the Metaverse is through gaming and we're thrilled to have acquired a proven leader in that space that understands and values the traditional gamer experience."
The acquisition seeks to enhance the crossover between gaming and blockchain platforms. Moreover, it intends to connect conventional gamer experiences offered through consoles, PCs, and mobile devices with vigorous Web3 functionality.
As an independent gaming studio, Super Bit Machine renders multiplayer and fast-paced competitive experiences to the mobile gaming space.
Therefore, the acquisition of Super Bit Machine by InfiniteWorld will lay the base for high-quality metaverse and Web3 experiences for traditional gamers. The connection is seamless because robust hardware will not be required.
Alexander Krivicich, the founder of Super Bit Machine, stated:
"We believe gaming is central to scaling mass adoption of Web3. We've been at the forefront of creating cross-platform, cross-play competitive gaming experiences, and we understand that the future of these interactions will take place in the Metaverse."
The acquisition will also boost InfiniteWorld's quest to enable creators and brands to create, drive, and monetize consumer experiences and engagement with digital content.
Krivicich added:
"By combining our work with InfiniteWorld's Web3 capabilities and metaverse infrastructure expertise, we can show the world what a Web3-enabled gaming platform should look like, while building the proper infrastructure to connect third parties to the platform."
Earlier this year, InfiniteWorld helped to lead British automotive manufacturer McLaren to enter the metaverse for enhanced customer experience. McLaren was to showcase its luxury hypercars and supercars in the metaverse in the form of NFTs or other digital artworks, Blockchain.News reported.
Image source: Shutterstock
Playful Studios Launches Web3 Game Division, Raises $46M in Series A Funding
Read More