Hong Kong Science and Technology Park: Turning Tech Startups' Visions into Reality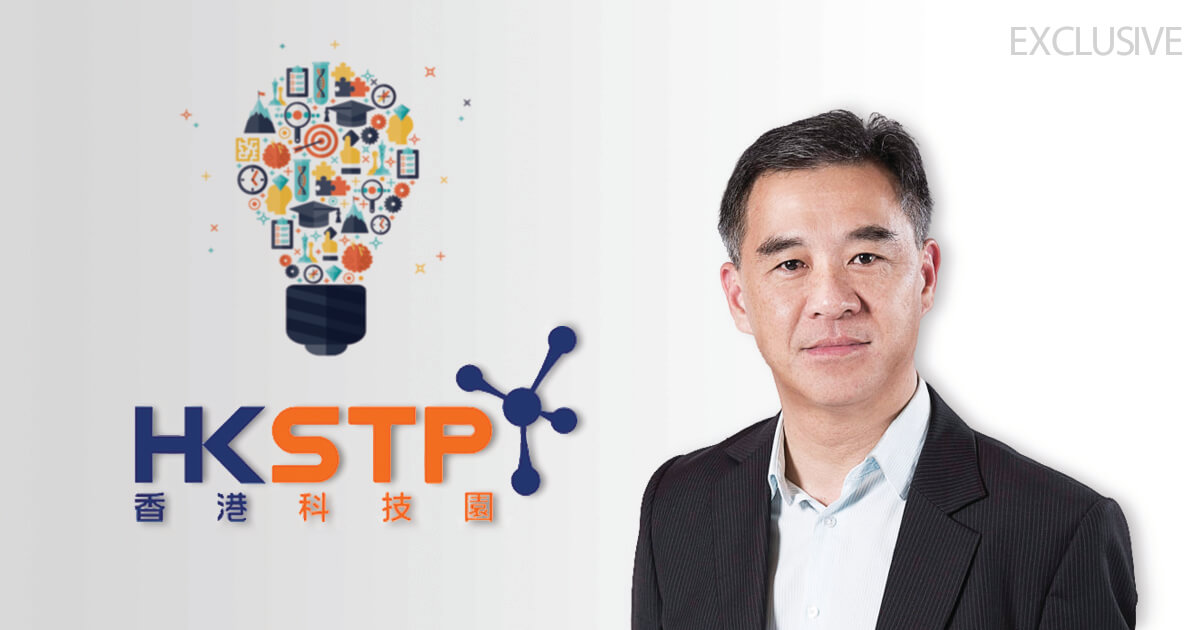 In October 2018, Hong Kong Science and Technology Parks Corporation (HKSTP) announced a wide array of new initiatives, enhanced programs and support services aimed at strengthening and accelerating the growth of Hong Kong's Innovation and Technology (I&T) sector and startups.
To support its key strategy of grooming promising technology startups—HKSTP operates effective startup incubation programs to turn innovative ideas into marketable products and solutions.
Blockchain.News sat down with Peter Mok, Head of Incubation and Acceleration Programmes, HKSTP to gain further insight into the Incubation initiative and the custom-made programs, that have been designed to support technology startups, and specifically how they could be utilized by blockchain startups.
First "STEP"
HKSTP currently has three stages of support programs for technology startups. Mok said, "The goal is to support startups beginning from their conception stage all the way to their IPO. It is not necessary for the participants to even have a minimum viable product (MVP) during the application stage; we will start our support from the idea. At each of the three stages of incubation, a financial subsidy is included for the startup."
The first stage is a year-long program aptly named Science and Technology Entrepreneur Programme (STEP). Mok explained, "STEP is ultimately an idea generation which helps potential startups or even a single founder validate their business plan and theoretically confront the issues that could potentially arise in the market through assimilation training. The participants will also be advised on the government assistance schemes for which they may be eligible. Once this stage is complete, not only will the startup teams know if their idea is viable, but they will also learn what is required of them to do business in this sector. Those that qualify for incubation will enjoy a full range of tailor-made support services and facilities that will help drive their business to the next level of development."
Core incubation
Once the STEP program is completed, the participants can move to one of the three core incubation programs. Mok said, "The core programs focus more on the MVP—prototyping, commercialization, R&D and the initial market offering." To qualify for the programs, applicants must be a Hong Kong-registered technology startup company limited by shares and established within no more than 2 years on or before the date of the application. Mok expounded, "The admissions criteria are quite broad, but we really evaluate our applicants based on four major but basic elements – the team combination; the business plan; the level of innovation and of course whether we believe the endeavor has a chance for success."
Incu-App

-

a 2-year program aimed at companies and startups focused on electronics, green technology, ICT technology, and material and precision engineering;

Incu-Tech

- a 3-year program aimed at technology startups, working in deep tech research, during their inception stages; and

Incu-Bio

-

a 4-year program aimed at supporting the growth and development of biomedical tech start-ups in Hong Kong.



Three incubation programmes offered in HKSTP. Photo:Wheelock Gallery of HKSTP, Admiralty
Mok highlighted HKSTP's understanding of the hard work and determination it takes to create the perfect product, application or device especially for those that plan to innovate and change the world we live in. He reiterated, "We aim to provide support every step of the way to help technology startups turn their vision into reality."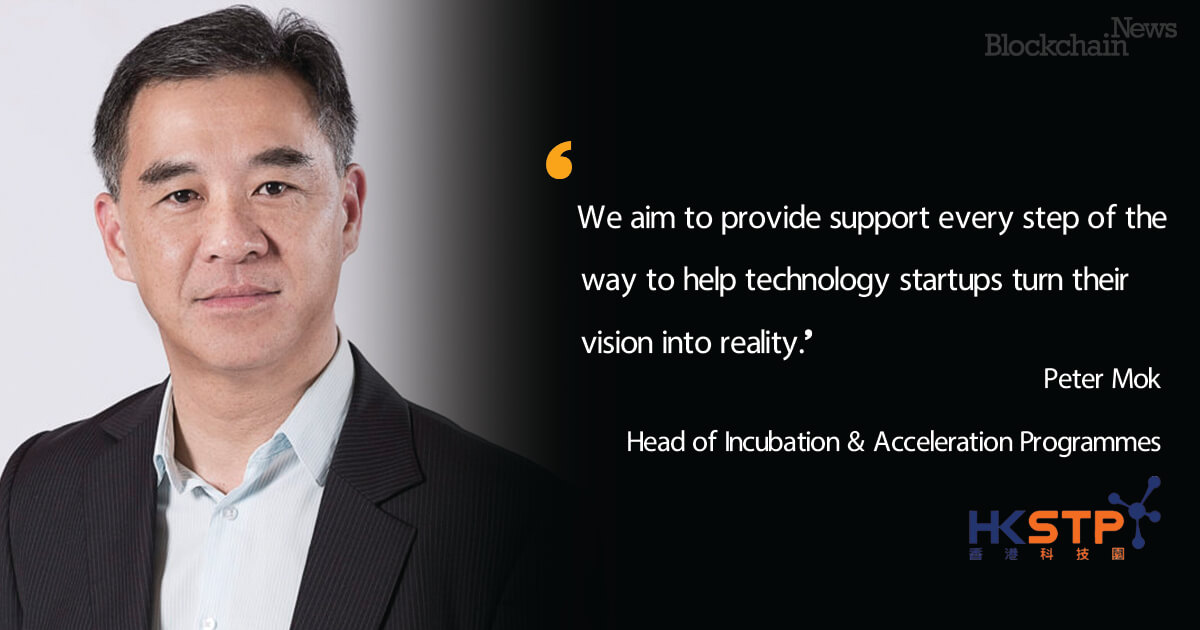 When technology startups are ready to take on the world stage, HKSTP offers the Leading Enterprises Acceleration Programme (LEAP) catering to their needs for global business expansion. The LEAP is designed for startups with viable market products and scalable business model. Mok said, "Upon admission, LEAP acceleratees will enjoy a wide range of world-class support and subsidies, including the support to expand their business into the Greater Bay Area (GBA) market, a cluster of 11 cities with a combined population of 65 million and GDP of USD $1.36 trillion (compared to USD $0.76 trillion for San Francisco Bay). In addition, startups can access funding up to HK$ 4.7 million for subsidies and support from fundraising, business development, and professional services."
Smart Region for a Smart City
The government of HKSAR published the Smart City Blueprint in December 2017, mapping out a development plan designed to embrace innovation and technology, enhance the effectiveness of city management and improve people's quality of life.
In response, Hong Kong Science Park, a designated smart region living lab in the blueprint, create the ideal testbed for pushing forward the Smart City vision, leveraging the city's attributes of dense population, efficiency, world-class ICT infrastructure, and high internet connectivity. Mok explained, "Hong Kong is a very highly developed city with a very dense population who are used to convenience. It's very difficult, to deploy and test any new technological infrastructure without causing major delays and disruption for the people."
HKSTP is often described as a 'living laboratory' that supports and pilots innovative solutions and fosters the adoption of new technologies. As well as providing a platform and support for innovative university research, those in the Smart Region are exposed to HKSTP's other partners which include some of Hong Kong's leading corporations as well as other major global entities. Mok highlighted, "We have partnered with over 63 leading corporations from Hong Kong, and globally, which allows our incubation participants and researchers under the startup scheme to meet with corporate leaders—these include organizations such as the Hong Kong Airport Authority, Cathay Pacific and TLC—fostering a collaborative platform for the technological ecosystem and the business sector as well as the sharing of ideas and the co-creation of data applications to deliver socio-economic benefits."
The accelerating roadmap
In the future, the HKSTP will continue to strengthen its smart innovation and startup support with the introduction of various acceleration programs and corporate matching initiatives.




HKSTP connects startups to investors. 

Photo: Wheelock Gallery of HKSTP, Admiralty
"In the past, we were mainly focusing on helping startups in Hong Kong and linking them to corporate industry and we will continue to do so," said Mok. "But we are also running a lot of new acceleration programs such as the IDM2 Hardware Accelerator— it is a hardware solutions program which IDM2 stands for Ideas to Design for Manufacturing and Marketing. This complements our various incubation programs as 51% of these companies come with their own hardware, so hardware acceleration is a logical next step."
Another new initiative, the Global Acceleration Academy (GAA) aims to connect high-potential startups with world-class industry leaders and bring their innovations to the real-world marketplace. "The GAA program actually serves as a bridge for the market demands and technology at a very early stage. We go inside the corporations with access to their data. They can express their challenges and customer requirements directly to our start-ups who can create tailor-made solutions." said Mok. "It's actually a type of early customer engagement, we are not waiting for customers to tell us what to build, we are innovating ahead of the demand."
The overarching goal of HKSTP is to become the technological launching pad for all of the Asia Pacific. Mok concluded, "We want the best talent from Asia. Leveraging the traditional gateway position of Hong Kong, our focus will be more on deep technology. We have a world-class research foundation for technology research, especially in the realm of biotech momentum technologies. The strides we have already made will distinguish us from most, if not all of the Asian cities, and draw in the best of best researchers globally."
Part 2 of the interview is coming up, stay tuned!

Peter Mok image via techgoondu.com
Read More