Australia's Securities Regulator Approves the Launch of Crypto ETFs
Australia's securities regulator has given the green light to investment firms seeking to launch ETFs with underlying cryptocurrencies to be able to do so.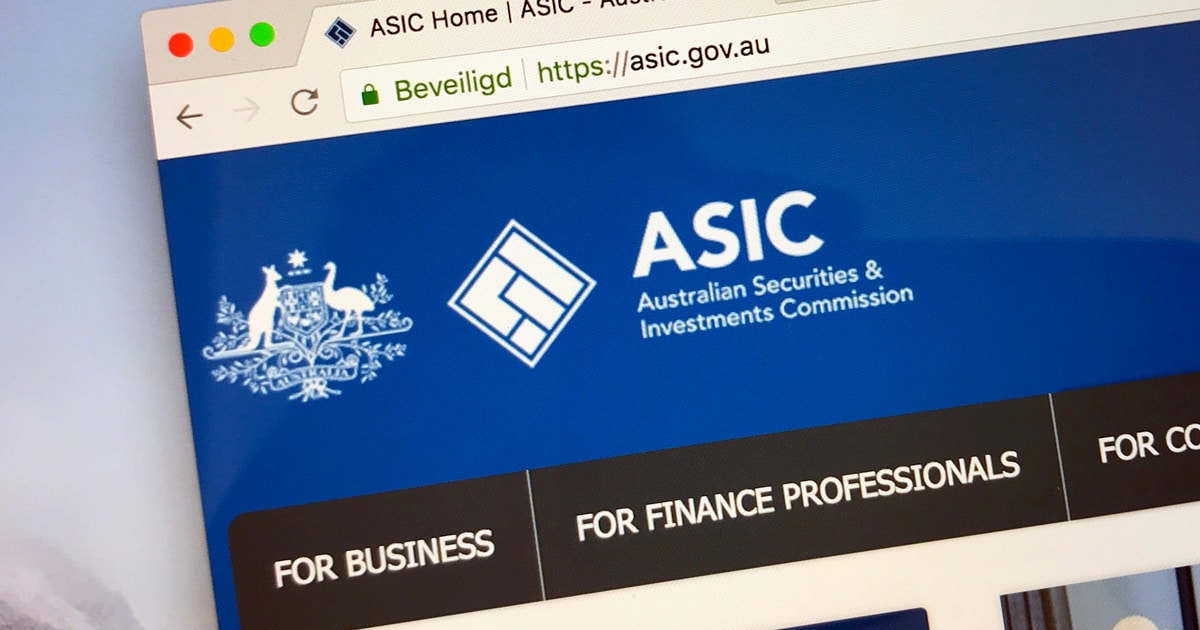 Australian Securities and Investments Commission (ASIC) announced on Friday, October 29, that it had approved the use of cryptocurrencies as underlying assets for exchange-traded products (ETPs).
ASIC stated on Friday: "We recognize the interest in, and demand for, ETPs and other investment products that hold crypto-assets in Australia."
After several months of engaging in consultations with market players seeking to launch their own crypto ETFs, the regulator made such a move.
New Guidelines for Crypto ETFs Trading
Besides that, the agency published a new guideline for providers looking to offer ETPs backed by the performance of crypto assets.
For cryptocurrency to be allowed to back an ETP or other structure product, it must meet five requirements: a mature spot, transparent and robust pricing mechanisms, a high-level institutional acceptance and support, experienced and reputable service providers to support the products, and regulated futures for trading derivatives, according the ASIC's new guidelines.
Under the new guidelines, Bitcoin and Ethereum appear to have satisfied the regulator's criteria as appropriate underlying assets for exchange-traded products (ETPs).
Another requirement states that investment firms will need to hire a custodial cryptocurrency expert to ensure cryptocurrencies are held in secure and safe custody.
The ASIC also requires fund managers to put a minimum of $10 million in net tangible assets to launch a crypto ETF. Fund managers are also expected to comply with other risk management, disclosure, and pricing obligations.
Despite such a series of new requirements, the agency stated that it will still take a case-by-case approach to license crypto assets for listing. So far, the regulator has approved only Bitcoin and Ethereum, although other cryptocurrencies are also expected to get listed on Australia's stock exchanges soon.
"We proposed this because we recognize that crypto-assets vary greatly in their features, characteristics, risks and how they operate, and we consider that only some may be appropriate to be held by a registered managed investment scheme," ASIC said.
ASIC Commissioner Cathie Armour talked about the development and stated that such new guidelines are necessary to mitigate the risks associated with such products.
"The good practices we published provide practical examples of how these obligations may be met, in a way that maintains investor protections and Australia's fair, orderly and transparent markets," Armour said.
Australia's Crypto ETFs Debut
So far, ETF manager Betashare has become the first investment firm to launch a crypto-backed ETF on the Australian stock exchange, which is expected to start trading on Australia's ASX stock exchange soon, possibly on Thursday this week.
Less than 24 hours after Betashare announced the launch of its Bitcoin ETF, Cosmos asset management firm also launched its crypto-backed ETF (Cosmos Global Digital Miners Access ETF), which is also scheduled to begin trading on ASX's biggest rival Chi-X stock exchange.
The regulator stated that such crypto linked ETFs could be followed by products offering more direct exposure to crypto-assets in the coming months.
Image source: Shutterstock
New York State Watchdog Orders Two Crypto Firms to Close Operations, Launching Further Investigations
Read More