40 Public Firms Invest around $6B in Blockchain Industry: Blockdata
Google's parent company Alphabet has become the top investor in the blockchain industry, according to a research report on the blockchain investment activities of the world's top 100 listed companies by market capitalization released by the blockchain market intelligence agency Blockdata.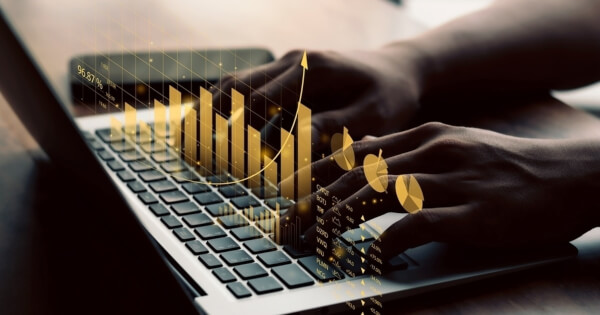 Since June 2021, a total of $1.56 billion from Alphabet was injected into the cryptocurrency industry.
During this time period, a total of 40 public companies invested in companies in the blockchain/crypto space, with an investment amount of approximately $6 billion.
Google's parent company Alphabet has a total of four rounds, namely digital asset custody platform Fireblocks, Web3 game company Dapper Labs, Bitcoin infrastructure tool Voltage and venture capital company Digital Currency Group, and has invested a total of 1.56 billion US dollars in blockchain companies.
For deal activity, Samsung was the most active, having invested in 13 companies with a total investment of $979.2 million.
Unlike Samsung's decentralized investment, BlackRock and Morgan Stanley adopt a more centralized approach, leading Samsung with three rounds of investment of $1.171 billion and two rounds of investment of $1.1 billion, respectively.
Goldman Sachs came in fifth with $698 million.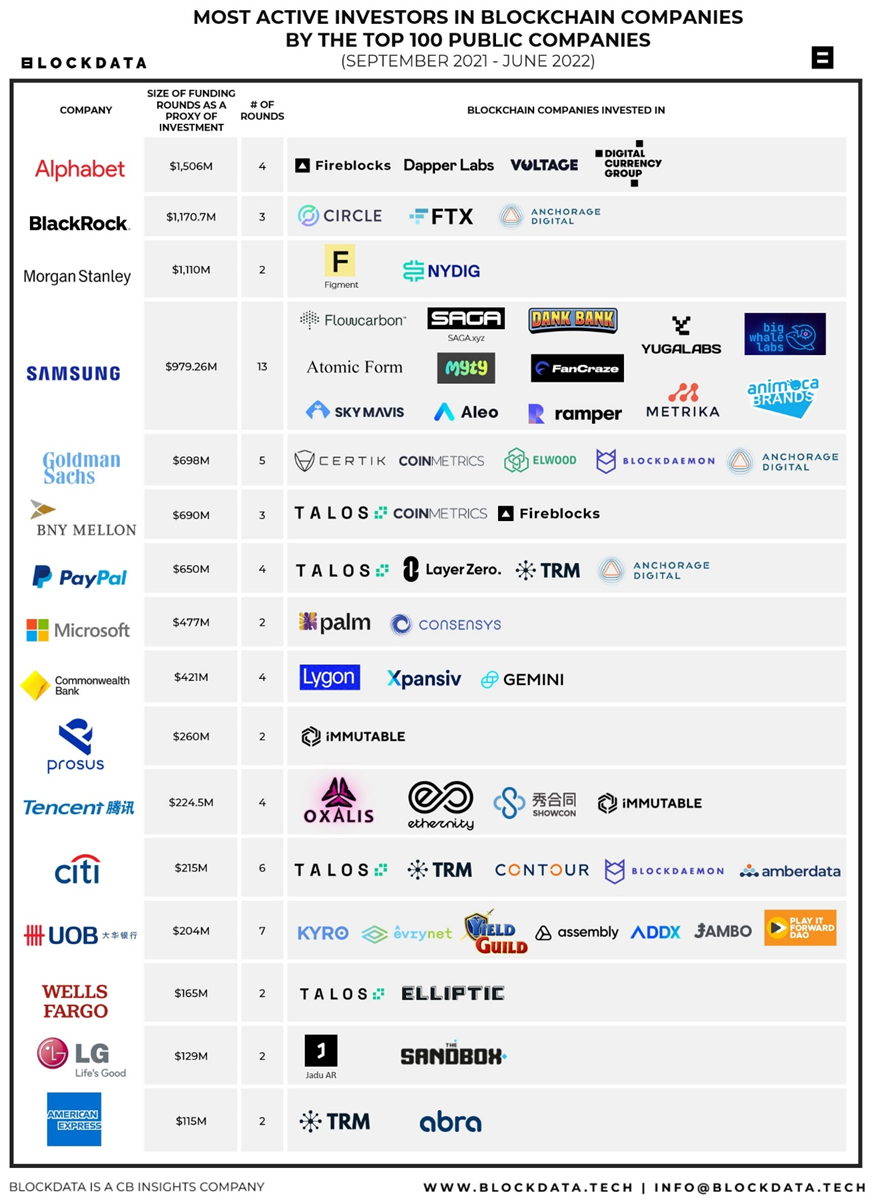 According to statistics, a total of 61 blockchain/crypto companies have received investments in 71 investment rounds.
Data shows that companies focused on non-fungible token (NFT) solutions have been the most favoured by investors.
Among 61 blockchain/crypto companies. Nineteen companies are focused on providing some form of non-fungible token (NFT) solutions and services.
Image source: Shutterstock
US Senator Challenges Apple and Google about Fraudulent Crypto Apps
Read More