44% of Germans Optimizes Crypto for the Future of Finance, Study Shows
Given that Germany is the first nation to recognize Bitcoin as a unit of value, 44% of respondents in the country view crypto as part of the future of finance, according to a study by crypto exchange KuCoin.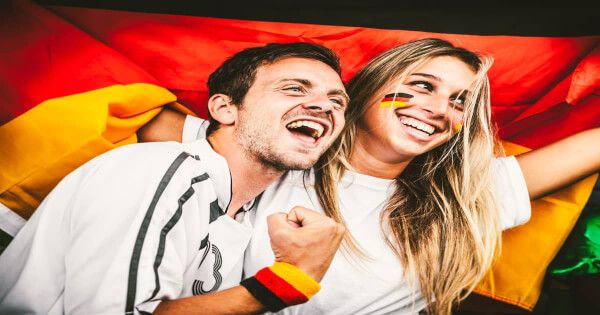 Based on the Cryptoverse 2022 Report Germany edition, KuCoin highlights that cryptocurrencies are being regarded as a means of passive income. Per the report:
"44% of Germans are motivated to invest in cryptocurrencies to be a part of the future of finance, 35% do it for the passive income opportunities, while 30% consider cryptocurrencies a reliable means of value storage."
Some of the respondents also noted that cryptocurrencies would give them financial independence.
The KuCoin study states that the ongoing legal regulation of the decentralized sector in the nation prompted 16% of the populace aged between 18 to 60 to invest in cryptocurrencies by either trading or owning them in the last six months.
According to the report, the high crypto literacy on German soil has made 13% of the population curious about crypt- based on their desire to invest in them in the next six months.
The study noted:
"The high level of cryptocurrency literacy in Germany is showcased by the fact that 77% of crypto-curious investors are researching potential assets to invest in."
Crypto lending emerged as the second most favoured strategy as it took up 13% of investors' trading volume.
Meanwhile, a recent survey by KuCoin illustrated that Turkish women were investing and trading cryptocurrencies because their crypto curiosity topped that of men, Blockchain.News reported.
Furthermore, a study published by payment giant Visa in December last year showed that a financial way of the future and to build wealth were the key drivers of owning cryptocurrencies.
Image source: Shutterstock
German Sparkasse-Savings Banks to Launch Bitcoin and Ethereum Services
Read More