26% Brazilians Invested in Crypto over Last 6 Months, Study Shows
A transition to cryptocurrencies as a means of payment and store of value by 26% of Brazilians in the last six months has been prompted by being unbanked or underbanked and high inflation rates, according to a study by crypto exchange KuCoin.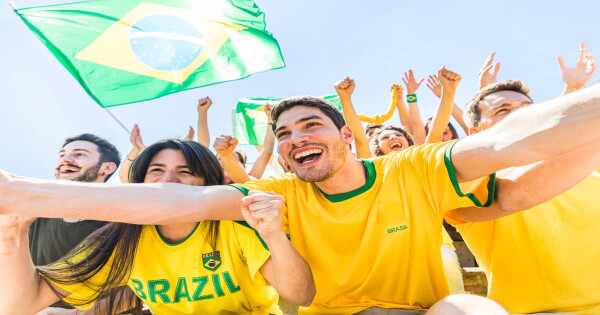 With inflation on Brazilian soil doubling over the past year to hit 10% annually, the survey suggested that young people who represented population without bank accounts were jumping on the crypto bandwagon as an alternative option.
The study dubbed Into The Cryptoverse Brazil Report noted:
"34.5 million Brazilians, which accounts for 26% of the population aged 18 to 60, are active crypto investors who have operated with digital currencies in the past six months."
Out of the crypto investors in the country, 52% of them were making more than $10,000 annually.
The report also noted that 64% of Brazilian crypto investors were eyeing increasing their investments.
Crypto deemed the future of finance
According to the study:
"Growing inflation in the country has forced 62% of Brazilian crypto investors to consider cryptocurrencies to be the 'future of finance,' while 53% regard cryptocurrencies as a reliable way to store the value of their assets."
On the other hand, 21% of the respondents responded crypto-curious, with 56% women.
Diversification is a strategy adopted by investors in Brazil, given that 40% of investments were pumped into cryptocurrencies. Per the report:
"1 out of 6 Brazilian crypto investors allocate more than 90% of their investment portfolio to cryptocurrencies."
KuCoin found that product placement and user education were required for greater crypto adoption in Brazil.
Meanwhile, a previous KuCoin study noted that Nigerians were entering the crypto space because of high inflation rates and the lack of affordable financial services.
Image source: Shutterstock
Read More