1inch Investment Fund Dumped 11,000 ETHs (WETHs) for Fusion Test
Ethereum address starting with 0x225d, identified as "1inch: Investment Fund", has made a substantial swap of Wrapped Ethereum (WETH) for stablecoins USDT and DAI, according to data from DeBank.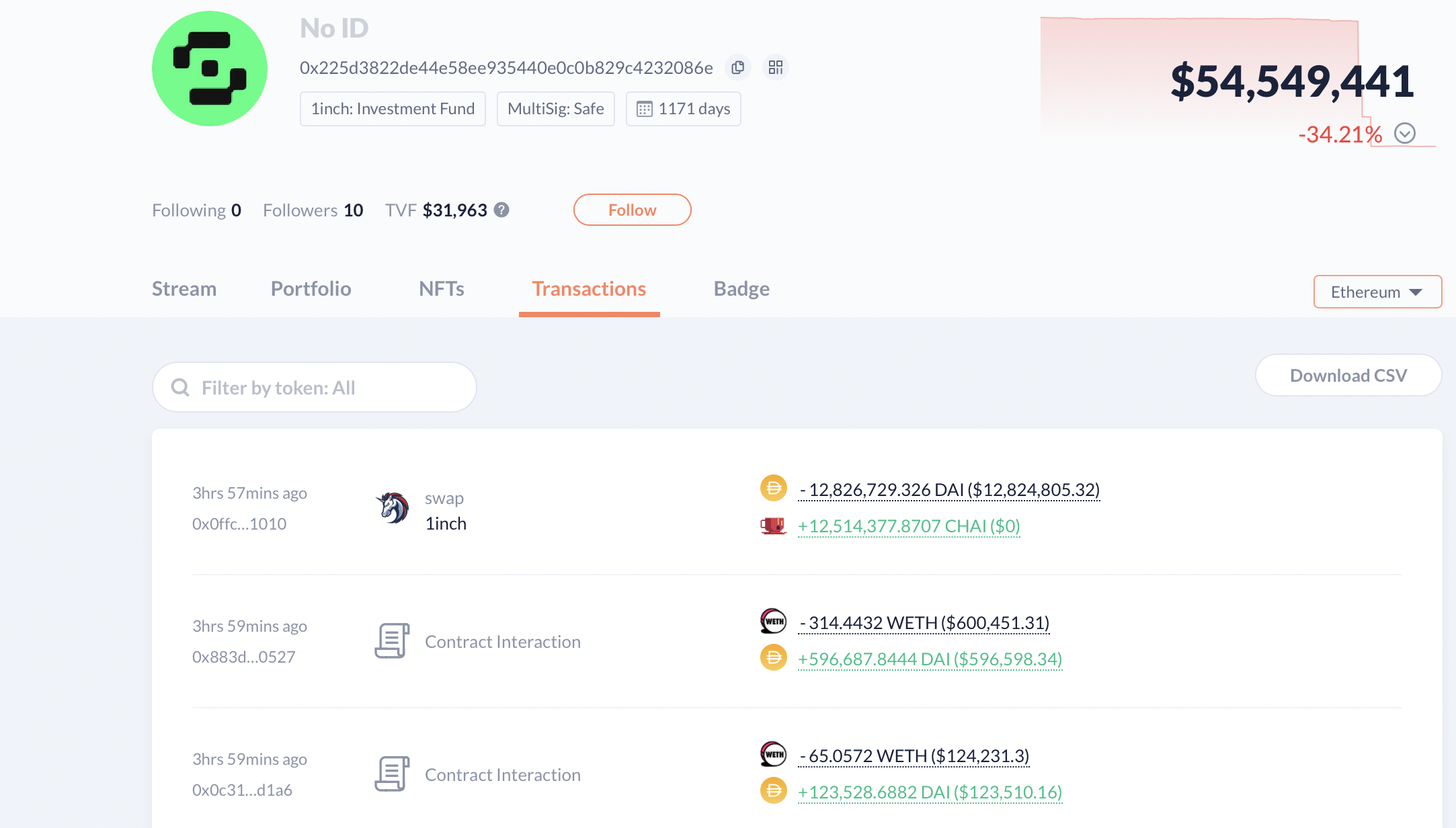 Source: Debank
The transaction activity began roughly four hours ago and ceased approximately two hours before the publication of this report. In this time, the 1inch: Investment Fund successfully converted an estimated 11,000 WETH to about 21 million USD worth of stablecoin assets.
As a result of this transaction, the Ethereum balance in the address has been noticeably depleted, now holding a mere 238 ETH.
While it is uncertain what led to the fund's decision, it could be a protective strategy, hedging against potential volatility in the Ethereum market. Alternatively, this could signal a larger trend in the market, where funds are moving away from ETH due to anticipated bearish trends.
Sergej Kunz, the founder of 1inch, has clarified to The Block that the notable transfer was carried out to test the functionality of their new protocol upgrade, Fusion. However, the possibility of a future buyback remains uncertain at this point.
Read More