Exclusive: How Turing Award Winner Prof. Andrew Yao Contributes to Conflux Chain in 3 Ways?
By
Jun 13, 2019 4 Min Read
Building a scalable public blockchain requires great minds in computer science and cryptography. How does it feel when you have the only Chinese recipient of Turing Award, Professor Andrew Chi-Chih Yao in your team?
Blockchain.News has the pleasure to speak with Fan Long, the Co-Founder of Conflux Chain. Long shares to Blockchain.News readers exclusively on the 3 key contributions of Professor Yao to Conflux Chain. He also shares his inspiration in founding Conflux Chain and the latest partnership with Celer Network!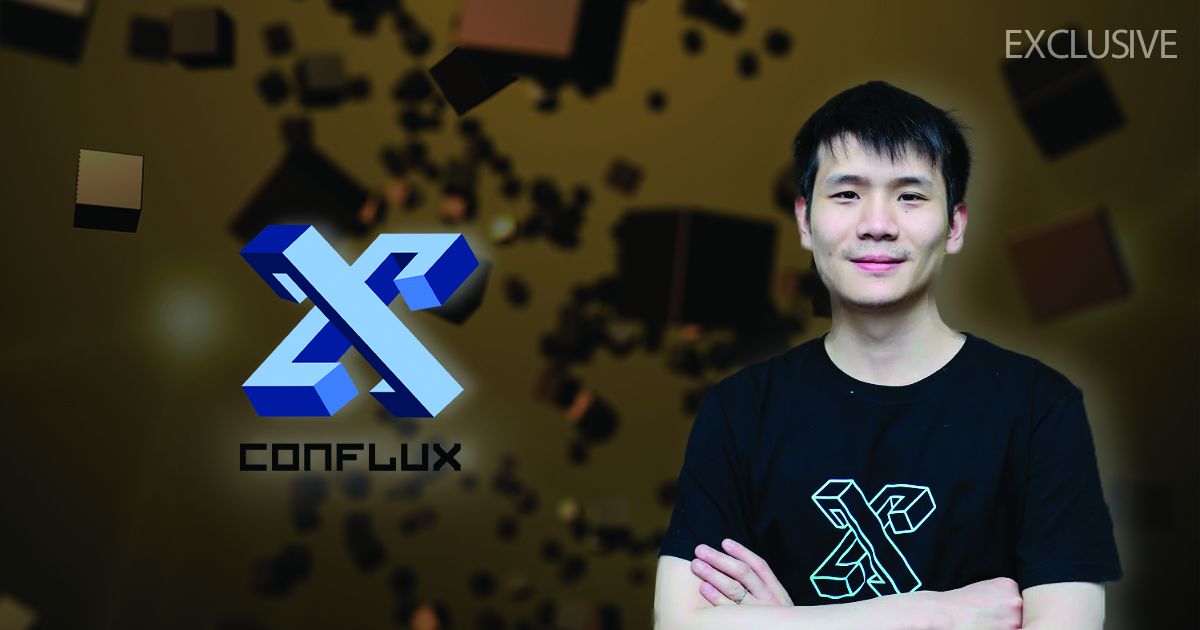 What inspired Fan Long as a co-founder of Conflux Chain?
Long shared with Blockchain.News that the concept of Conflux Chain grew during our research in the research lab. Initially, it's a collaboration between me and fellows of Professor Andrew Chi-Chih Yao ("Professor Yao") in the Tsinghua University. We are looking for what's the best way to increase the scalability and thus achieving high performance of blockchain. We summarize our idea and conduct initial experiments at Amazon Web Services (AWS) and we published our findings last year, and that was the research part of the Conflux Chain.
After that, because we put the paper on the archive and Professor Yao suggested "You guys should turn this into a real project rather than just some research paper!" Long told Blockchain.News and continued "Our team were very excited and think this is a good idea. Then we started the project officially and the fundraising of Conflux Chain. In June and July 2018, we built up a team and tried to formally work on the next generation of blockchain. This is a short history of Conflux Chain and how I found it."
As an Assistant Professor in University of Toronto and MIT Best Dissertation Award winner, you are renowned with your incredible achievement in academics. What's the feeling in taking up the management role as co-founder instead of pure academic research role?
Compared to research role, initiating a blockchain project needs to overcome challenges other than technical aspects. Long elaborated to Blockchain.News readers, "For example, we talk to many VCs in 2018 in regard to fundraising and that's something we have never done in our research lab before. Research lab is all about demonstrating the ideas via experiments. One nice thing about blockchain is we are still at the bottleneck of blockchain applications. In the process of working on Conflux Chain, there are a lot of interesting research for us. It still feels like half of our work are somewhat similar to the research we have done in the universities before."
Can you talk about any patents and research papers that Conflux Chain has published or applied?
Sharing the research work with Blockchain.News, one of the archive papers Conflux team published last year is titled "Scaling Nakamoto Consensus to Thousands of Transactions per Second". Basically, that paper described our first generation of technique, our consensus protocol and how to speed up the blockchain. That's the kind of skeleton of the consensus protocol Conflux Chain is working on.
There is a new improved work on how to speed up the confirmation latency. In the original work, we have to wait for several minutes to confirm the transaction although we can keep thousands of transactions per second as throughput.
For our new version, we can also confirm transactions within one minute with our new set of innovations to further speed up the block generation. That paper we submitted to our research conference. I think the paper will be published on the public domain around next month.
Apart from that, we are working on many researches regarding smart contracts security which also comes from my research domain. We've been working in the University of Toronto where we perform program analysis to find the vulnerabilities to prevent exploitation. We are looking to apply this technique to smart contract.
As we know that Andrew Chi-Chih Yao is the only Turing award winner in China and he is a world class expert in complexity-based theory of pseudorandom number generation, cryptography, and communication complexity. How can his great research achievement contribute to Conflux Chain?
"Professor Yao has been playing a very important role in Conflux Chain in three different ways." Long told Blockchain.News readers.
Firstly, Professor Yao is very active in cryptography with his research and thoughts on blockchain. He recently published a paper on the game theory mechanics on blockchain systems, titled "On Revenue Monotonicity in Combinatorial Auctions". His research can massively contribute to the Conflux team. We are discussing theoretical aspects of consensus protocol of Conflux Chain with him. He provides us with his theoretical expertise and that's the first part.
Secondly, because he went back to China 10 years ago and started the Yao class, which I am an alumni of Yao class. Basically, with the influence of Professor Yao joining the team, we managed to attract the best experts in computer science. Experts in distributed system and cryptography have joined the Conflux team because they believe Professor Yao is the chief scientist and this is a very promising project.
Finally, I would say the reputation of Professor Yao provides an iconic value in the computer science field. As Professor Yao is the only Turing Award winner in China, his participation to Conflux Chain definitely adds a lot more credibility to our project.
In the academic whitepaper "Scaling Nakamoto Consensus to Thousands of Transactions per second", can you share with us any disagreements in pursuing the optimal scalability solution for Conflux Chain? How do you reach consensus at the end?
The idea of that consensus protocol is that instead of accepting a chain of blocks, we want to reorganize the blocks in a different structure so we can allow more confirmed blocks are generated in parallel. As a result, we can process more transactions with less resources wasted. Then we can reach higher approval and this is the high level overview of the consensus protocol.
To do this, we operate a novel tree graph structure to organize a block and to safely incorporate concurrent blocks. With this span of innovation, this allows how blocks are operated with very high throughputs and we can generate more blocks that carries more data. In the end, the system can have much higher performance. That's the consensus protocol layers for our innovation.
Recently, we were very excited to hear about the announcement of your strategic partnership with Celer Network to increase mass adoption of dApps and better support for developers. Can you share more details related to the roadmap and how the partnership aims to achieve these goals?
Long shared his excitement with Blockchain.News on the Celer partnership. Celer is working on layer-two scaling solutions. Basically, Conflux Chain is already a very scalable and high performance blockchain, that is orthogonal for one layer to embrace. For example, Conflux Chain can support 3000 TPS, and applies layer-two scaling solution for about 50 times TPS. Therefore, there will be 150,000 TPS in theory.
Essentially, what Celer will do on Conflux is that they will do the state channels on top of Conflux. For example, two players are playing a game on blockchain. They don't want every game to be settled on the blockchain. In this case, they can use the state channel fueled by Celer. They only settle those transactions when there are some disputes back to the Conflux main chain. The Celer already built that on Ethereum. I would say Ethereum is rather a slow blockchain compared to Conflux Chain and the combination of Conflux Chain and Celer open for wider applications of dApps in the future.
Part 2 interview is available here.
Credits to Wei Tan for the support of our interview.
About the author
---
Like this post:
Read More