VanEck Makes the Case for Institutional Bitcoin Investment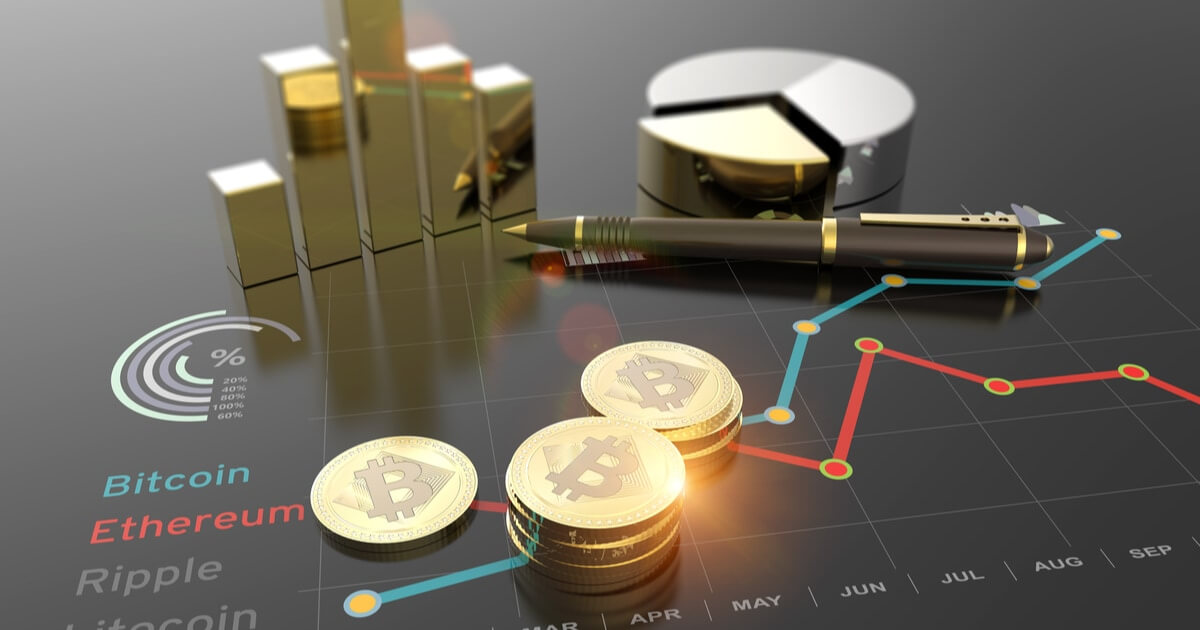 VanEck has outlined the case for institutional Bitcoin (BTC) investment in a report published on Jan. 29. According to the investment management firm, even a small amount of BTC allocation could improve a portfolio's upside.
As shown in the report, Bitcoin has a history of outperforming tradition asset classes as well as a track record of strong growth over longer three to five year periods. Bitcoin also enhances the diversity of a portfolio as its movements bear very little correlation to the broad market equity indices, bonds and gold.

Source: VanEck - The Investment Case for Bitcoin
As shown in the chart below, the report finds, "A small allocation to Bitcoin significantly enhanced the cumulative return of a 60% equity and 40% bonds portfolio allocation mix while only minimally impacting its volatility."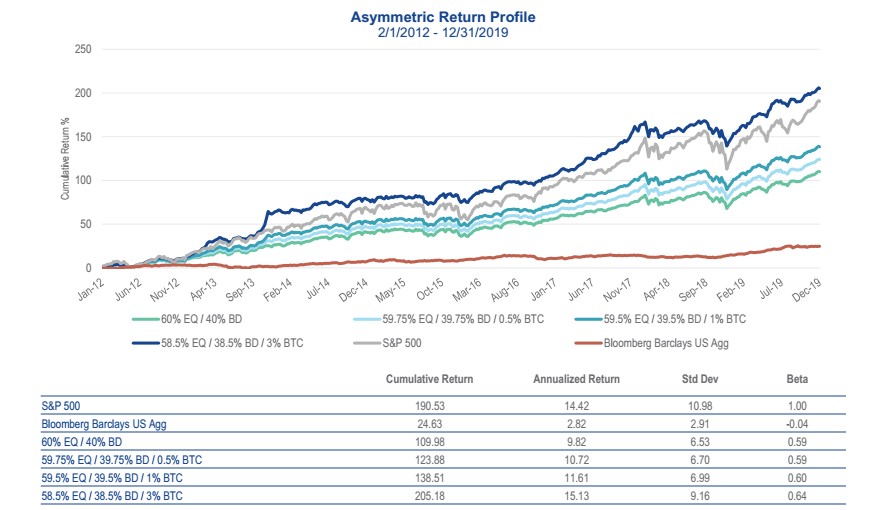 Source: VanEck - 

The Investment Case for Bitcoin
Despite the evidence presented, VanEck's report explains that the main deterrent for institutional adoption Bitcoin revolves around the lack of infrastructure to connect it to capital markets and its nature as a bearer asset.
VanEck explains that BTC is not quite a currency but still has the potential to become one. The report also suggests Bitcoin bears the necessary features that could see it become a digital gold, but its future monetary value hinges heavily on how people's perceptions of its value develop.
BTC Exchange Traded Funds
The report highlighted the crypto industries momentum being carried into 2020, citing regulatory achievements in Colorado and Wyoming and the launch of physically settled BTC futures.
The reports also mention the Exchange Traded Funds(ETF)s that are under consideration and mention that the previously withdrawn VanEck-SolidX proposal is back in the race and slated to be reviewed next.
One BTC Exchange Traded Fund that we will not see in 2020, or anytime soon, is the highly anticipated Bitwise ETF.
On Jan. 14, Bitwise submitted a note to the US Securities and Exchange Commission (SEC) requesting the registration withdrawal. The cryptocurrency asset management firm cited the move as being consistent with "public interest" and "protection of investors."
According to an article by The Block, Matt Hougan, Global Head of Research, Bitwise confirmed, "We did indeed withdraw the application. This is a procedural step, and we intend to refile our application at the appropriate time."
Upon its initial filing, Bitwise received a 112-page response from the SEC and Hougan added that the firm is currently working this document but remains committed to the development of the Bitcoin ETF.
Image via Shutterstock
---

Read More