United States Congress Agree on $900 Billion Stimulus Bill, What it Means for Bitcoin
Senate Majority Leader Mitch McConnell says that United States Congress has reached an agreement on a proposed $900 billion pandemic stimulus package, according to CNBC.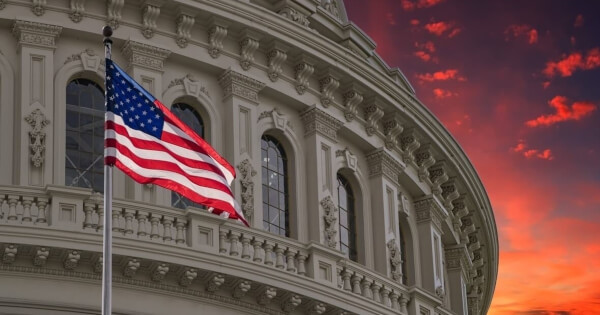 McConnell said that a vote on the $900 billion stimulus bill could happen Sunday evening, as reported by CNBC on Dec. 20. As the stimulus package will provide a boost to the stock markets, crypto investors are expecting a further boost to Bitcoin(BTC) through investment and continued depreciation of the dollar.
$900 Billion Stimulus
While the bill remains undisclosed, the Wall Street Journal has reported that the new stimulus bill is expected to issue $300 a week in federal unemployment benefits, as well as a $600 payment to US citizens—with a portion dedicated to education, vaccine distribution, and small business.
In what could be seen as good news for those in crypto and Bitcoin who welcome the Fed's liberal use of the money printer as it continues to weaken the dollar, GOP senators were only partly successful in trying to stifle the emergency lending powers of the FED, concerned with the growing financial burden of the US.
According to the WSJ, the Federal Reserve will still be able to introduce emergency lending programs without the approval of Congress, although not at the scale of the relief programs initiated at the beginning of the coronavirus pandemic.
Bitcoin, Stimulus, and Dollars
As Christmas draws nearer, the crypto market is optimistic as Bitcoin continued to set new record highs over the weekend breaking the $24,000 level for the first time in its short history. BTC price is currently $23,658.48 according to CoinMarketCap
The agreed-upon stimulus bill could provide a further boost to the crypto market and particularly Bitcoin. Historically the stimulus relief packages serve to buoy the traditional markets and will most likely see a rise in the price of cryptocurrencies.
A Bitcoin has been seeing outrageous institutional demand and is solidifying its status as a hedge asset or store of wealth, Bitcoin investors believe the continued flood of government printed relief money could provide a huge boost to the crypto's price. As the Federal Reserve prints money to combat the economic disruption of the coronavirus pandemic, inflation is expected to rise and cause a loss of purchasing power in the dollar and a price boost to crypto and BTC.
The monetary policy of the Federal Reserve has also been heavily criticized and the central bank's debt continues to rise. For Bitcoin advocates, the reckless abandon at which the Fed prints money shines a light on the anti-inflationary mechanisms and value in the scarcity of the pioneer cryptocurrency—a narrative that traditional institutions and investors are beginning to understand.
Image source: Shutterstock
US Treasury Department Proposes New KYC Requirements for Cryptocurrency Transactions
---

Read More