Top 3 Coins to Watch this Week: BTC, LUNA, and MANA
The digital currency ecosystem has been experiencing a bullish plunge for the better part of the year, with the global crypto market capitalization plunging well below the $2 trillion benchmarks.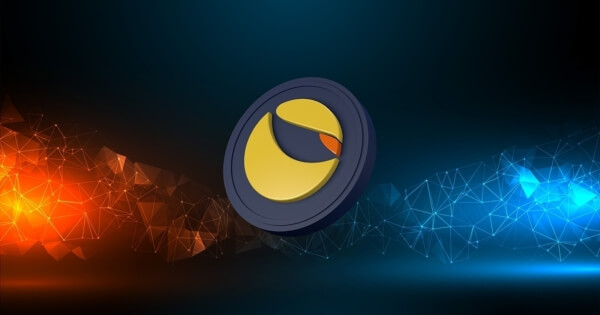 While the ongoing price correction is more pronounced with Bitcoin (BTC), Ethereum (ETH), and the altcoins in the top 10 of crypto rankings, the entire market ecosystem has felt the brunt of the dip.
With the market still looking weak, here are the top three coins to pay attention to this week.
Bitcoin (BTC)
Amidst this ongoing price plunge, Bitcoin has dropped to $40,672.28, its lowest price level in a month, and while it is currently changing hands at $41,958.54, it is still 39.51% below its All-Time High (ATH) price of $68,789.63.
Bitcoin remains the most hyped coin by institutional investors. While many of these investors might have shed their coin holdings to balance out their books for the past quarter and End of the Year, many investors may be poised to start taking their positions with Bitcoin once again. Many altcoins are highly correlated with Bitcoin, and a lot of traders will keep an eye on the premier digital currency's performance this week.
Terra (LUNA)
Terra is an embodiment of a very functional smart contract platform with its own uniqueness. The blockchain protocol functions work by combining the borderless benefits of cryptocurrencies with the day-to-day price stability of fiat currencies. While Terra might have been affected by the ongoing correction, the coin has outperformed its peers in the past month and is currently trading at $71.82, a price point well above its 30-day low of $52.38.
As a high-performing Decentralized Finance platform, LUNA is poised to help fuel the resurgence within its niche and is worth watching for the week.
Decentraland (MANA)
On the other hand, Decentraland (MANA) is a blockchain protocol that is positioned to facilitate a quicker emergence of the metaverse-driven future. Decentraland defines itself as a virtual reality platform powered by the Ethereum blockchain that allows users to create, experience, and monetize content and application.
Last week, tech giant Samsung Electronics America announced that it opened its 837x store on Decentraland, marking a similar stride the protocol has recorded in the past months. MANA represents a Non-Fungible Token (NFT) platform that sees a broad embraced by retail, institutional and global brands alike. Its native token, currently changing hands $2.93 may pull some stunts this week in response to the crop of good news it has recorded thus far.
Image source: Shutterstock
Bitcoin Slips to 4-Month Low as Kazakhstan Internet Shutdown Hampers Mining
Read More