Solana (SOL) Hits New AHT of $145, Displaces Dogecoin To Become the Seven-Largest Cryptocurrency
This week has started with a bullish trading performance of the cryptocurrency market, with Ethereum surges showing strong gains. Ethereum started the week with an impressive 22% gain and is likely to challenge the key $4,000 price level. Meanwhile, Bitcoin has started the week with a 1.71% gain and has reached $51,734.64 at the time of writing.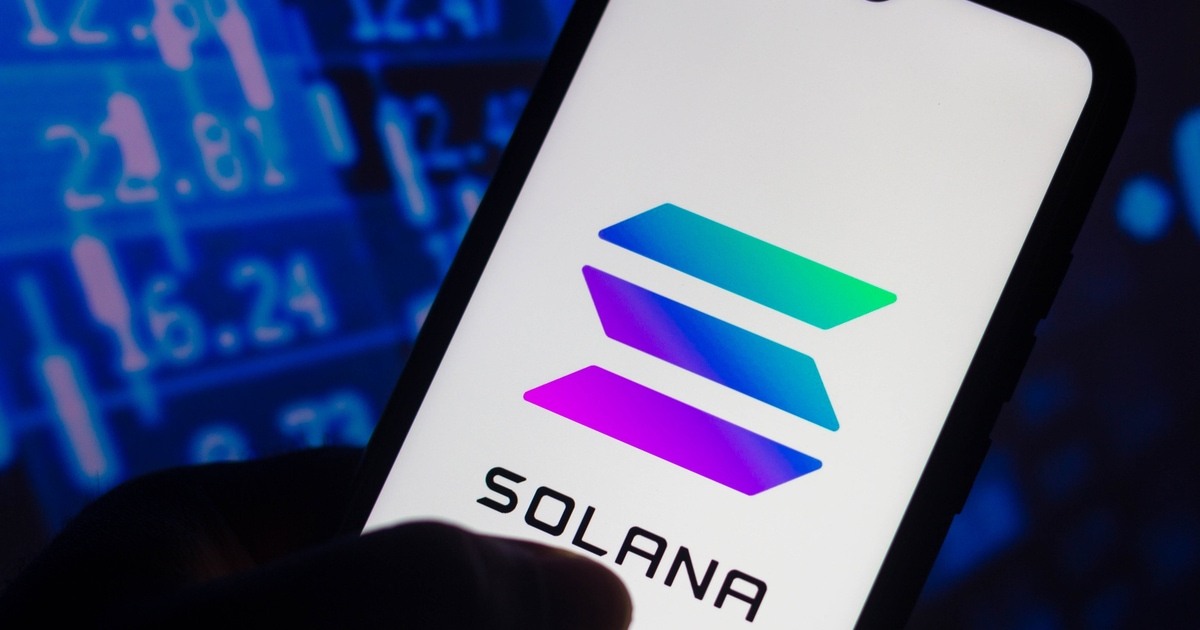 Other top altcoin performers include Solana (SOL) and Filecoin (FIL), which rose 46% and 60%, respectively.
It is a great week for Solana as it has risen among the top largest cryptocurrencies and is currently number 7 and 46% up in the last seven days.
SOL was trading at $1.7 per coin at the beginning of the year, but its price has climbed up by over 1,000% to trade at $145 per coin currently. Its price rose more than 200% in August – six days ago, Solana was trading at $100.24 per coin at the end of August.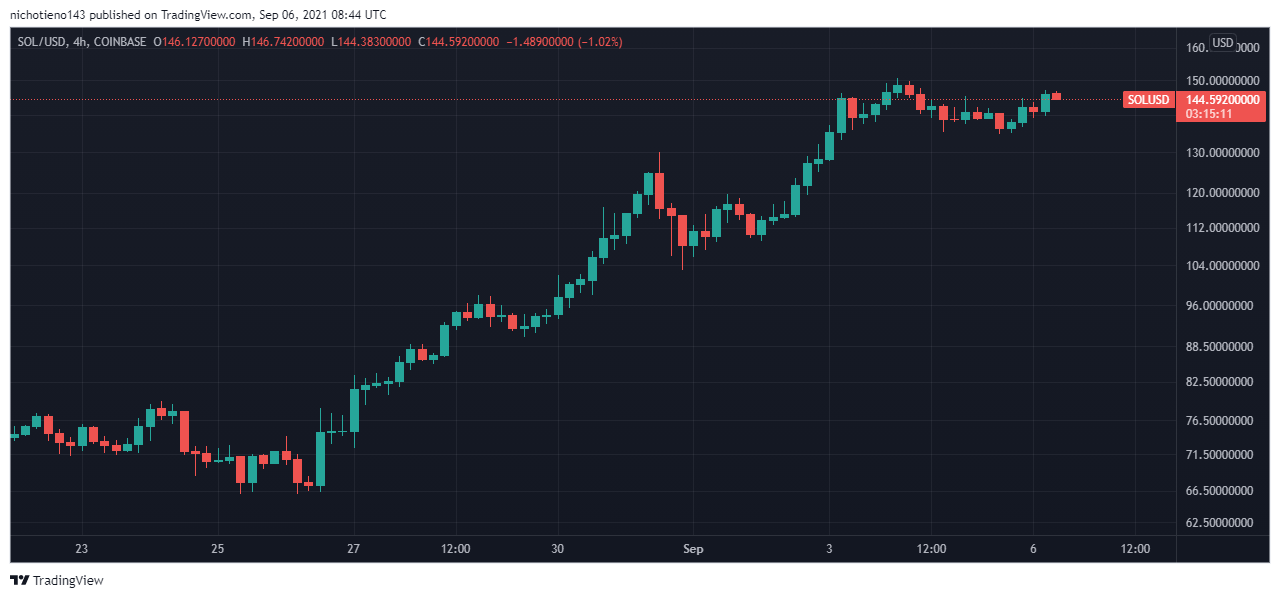 The rally saw Solana enter the top ten cryptocurrencies in terms of market capitalization. At the time of writing, Solana is now the seventh-largest cryptocurrency in the world. Its rally saw it surpassed other cryptocurrencies like Polkadot, gaining the seventh position after overtaking Dogecoin and displacing Uniswap from the top ten cryptocurrencies.
When the price of a crypto asset increases so quickly, it is not easy to know whether that is their true value or whether the cryptocurrency is about to see a dramatic plunge. However, Solana sees growth because it is on-demand.
In recent weeks, Solana's institutional demand has risen, partly contributed by the network's entry into the NFT landscape. Solana recently launched Degenerate Ape Academy, which sold a collection of pictures of cartoon apes. Around 10,000 pictures of such NFTs were sold in the first 10 minutes after the launch, which drove the SOL coin higher as people demanded the cryptocurrency to purchase the cartoon apes.
The August rally of NFTs has also helped Solana to see an uptrend as the record sales during that rally hit around $900 million.
In recent months, Solana is attracting a wide range of decentralized finance (DeFi) projects, cutting out intermediaries and financial institutions and executing financial transactions over the blockchain. There are more than 400 projects built on Solana's network, including various DeFi projects that take the middlemen, such as banks, out of financial transactions.
Lastly, Solana is gaining momentum because people are looking for alternatives to Ethereum. Solana is considered the "Ethereum killer," just like Cardon and Polkadot, because of its increasing popularity.
Image source: Shutterstock
Read More