Sep 08 Trading Analysis: Be Long in the face of adversity...
Trading Crypto with Eugene is a series of daily commentary of market analysis and trading advice shared by Eugene Ng of Matrixport, a veteran trader with 10 years of experience in top-tier global investment banks. If you like the article, please follow us here on Blockchain.News so you won't miss our future publications.
Over the weekend, ETH was literally getting taken to the slaughterhouse, down almost $100 at one point. DeFi tokens also getting smoked (no surprise, what goes up must come down eventually). On the other hand, BTC was holding up relatively well, trading above the $10K level. With the current weakness, puts were the flavour of the week, resulting in implied volatility spiking; ETH > 100% and BTC close to 70% for 1-month. I'm actually thinking that it could be a great opportunity to start accumulating BTC or ETH at these levels. Check these out:

BTC
Sell 4-day 9.5K puts for 35% annualized
Sell 4-day 9.75K puts for 70% annualized


ETH
Sell 4-day $280 puts for 20% annualized

Sell 4-day $300 puts for 35% annualized
In macro land, we got U.S. CPI report, ECB rate decision, Brexit, UK GDP and China trade data this week. Quite a busy week but all eyes will still be on the tech sector. Though US equities rebounded somewhat on Friday after the sharp tech-led sell off, global indices still finished in the red for the second day. Narratives vary regarding what triggered the sell off, and there's no clear catalyst but suspected culprits continue to come from the algo, option/gamma (Softbank loading up billions of calls) or profit-taking camps.
For me, I look at the big picture, monetary policy continues to remain ultra accommodative as Fed beats on the QE4eva drums and it is likely to remain like this for years. In a TINA world and PE ratio for U.S. 10 year treasury hovering around 150x, equities trading at 25x trailing (from earnings) still seems like a bargain. This is why I am still going to be long crypto and tech stocks here. Gdluck, speak to me if you want to talk about trading ideas.
Why technically speaking 9.8K in BTC is worth a buy with a stop below....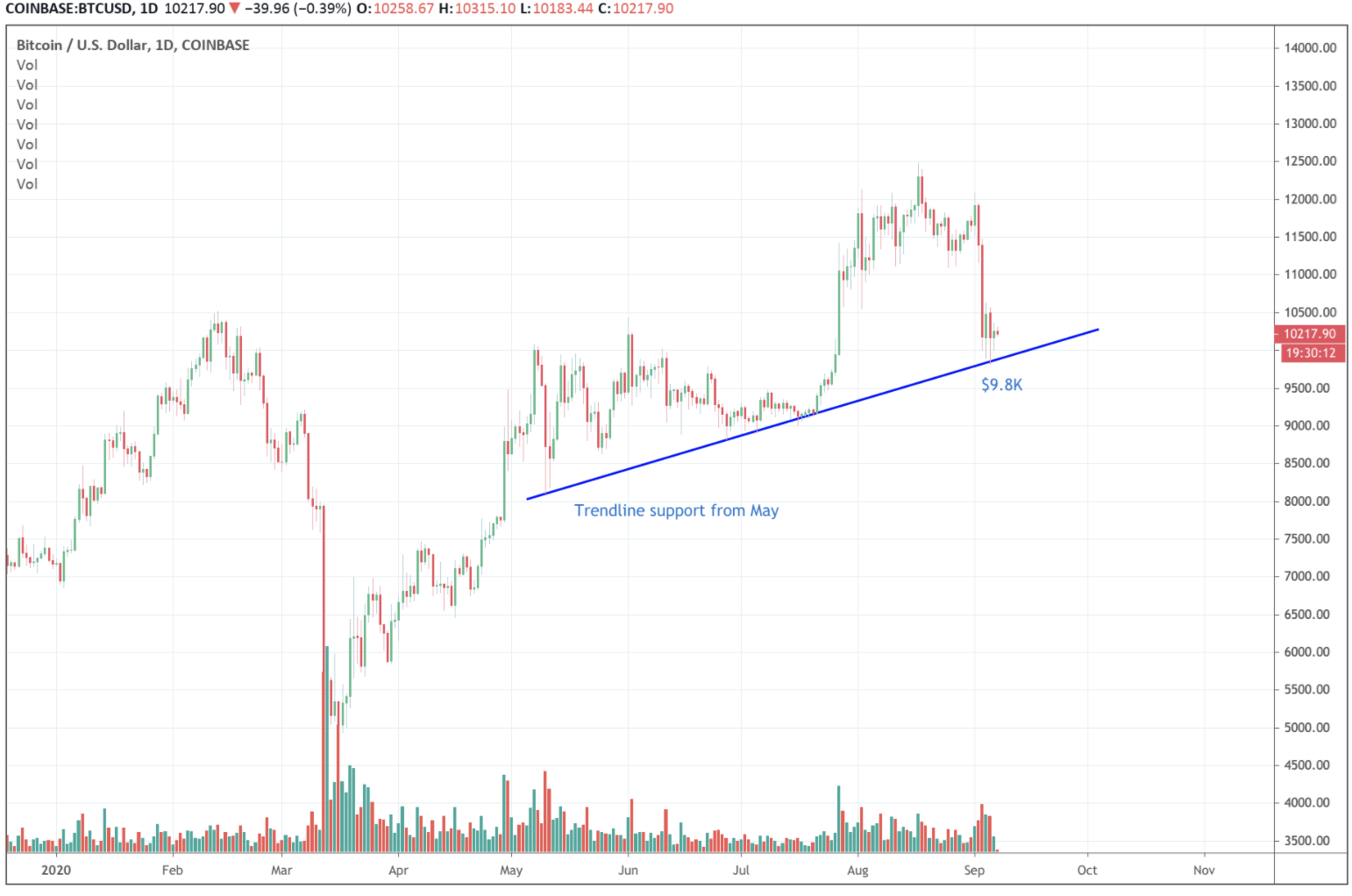 1-month implied volatility from ETH exceeded that of 3 and 6-month. For those vol relative value guys, you know what to do now...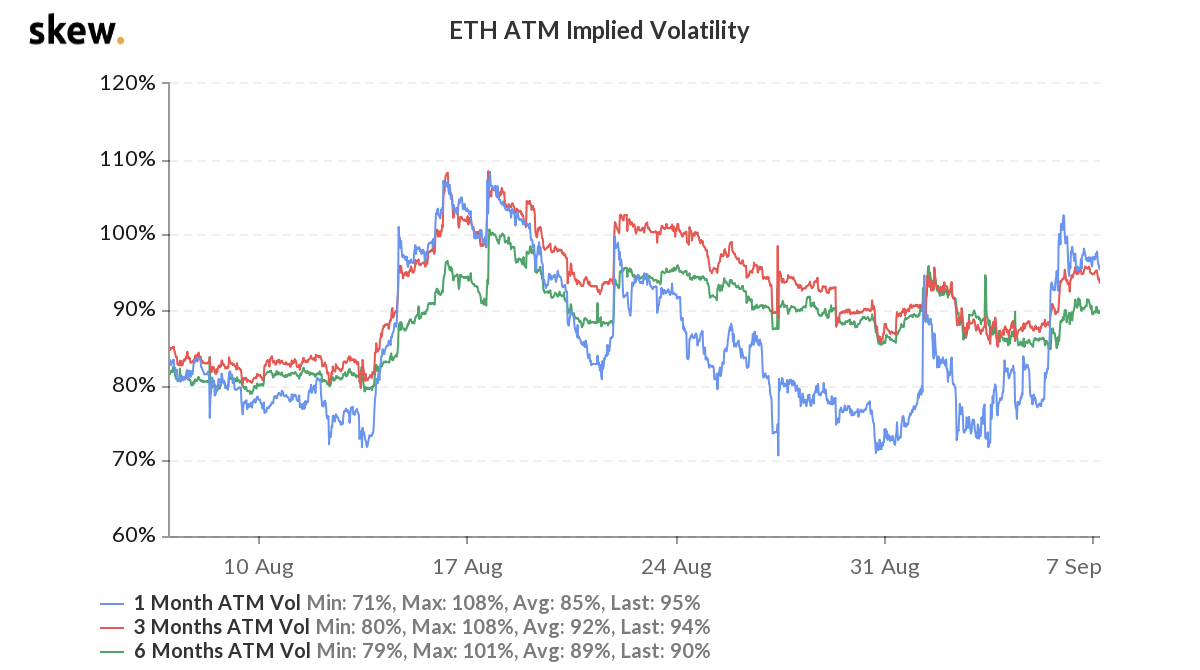 DeFi names getting smoked. Maybe $YF handles seem to be holding up slightly better than food handles. Stick to $YF please...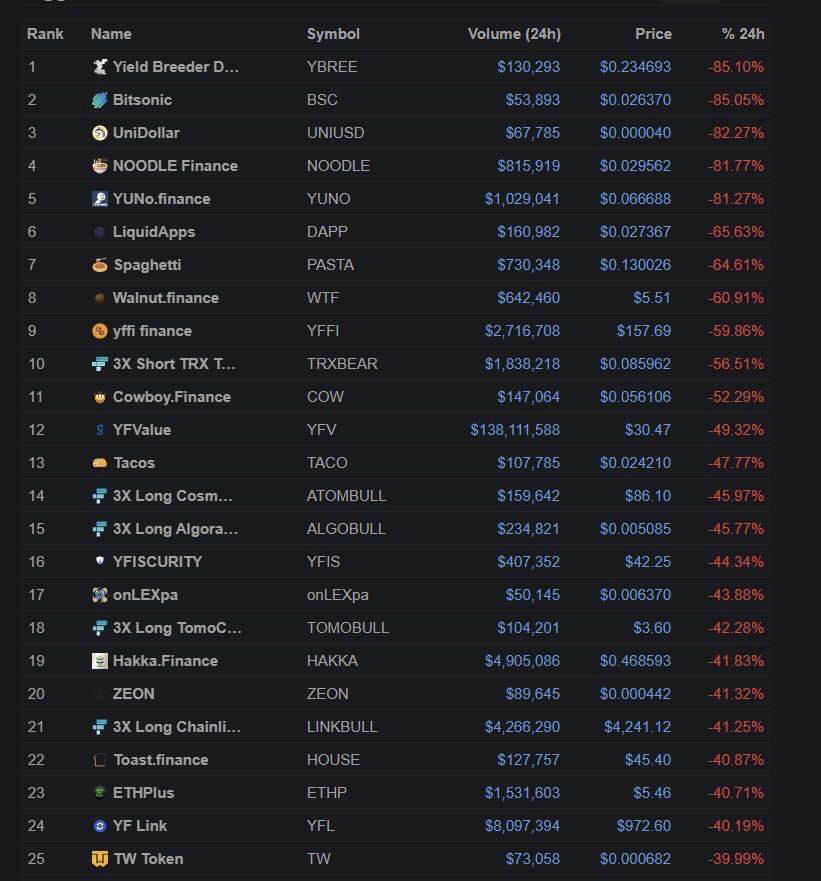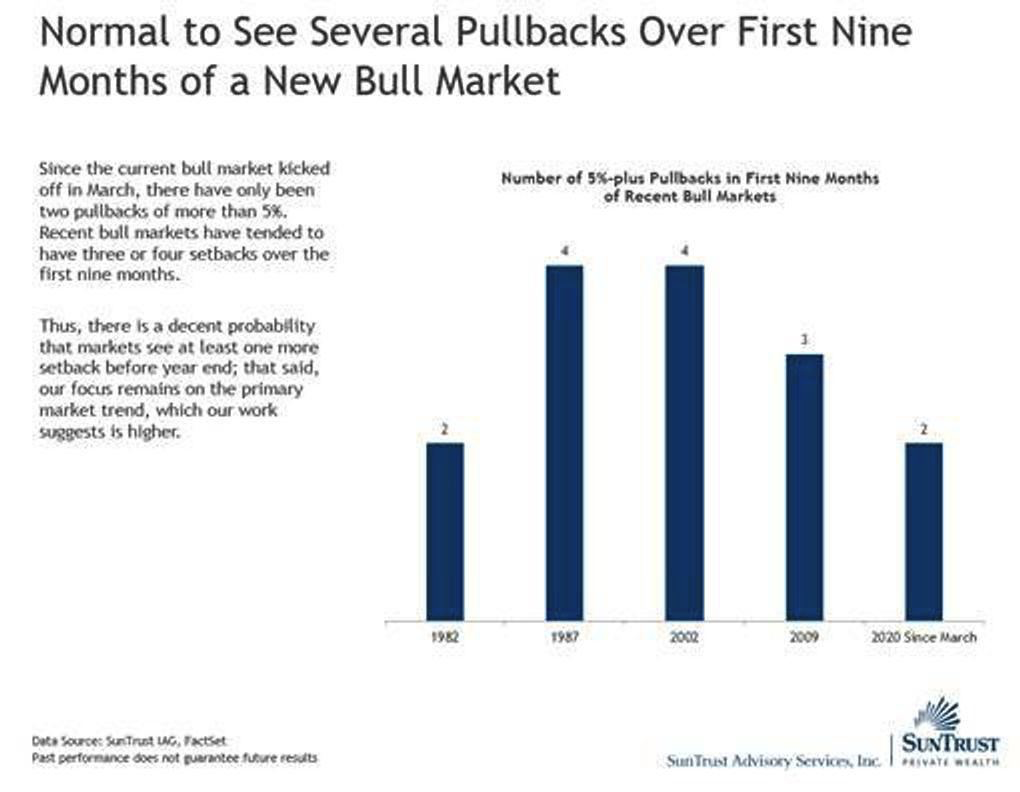 Disclaimer





Opinions expressed are solely the analyst's own and do not express the views of Matrixport the company.


The views and opinions expressed in this article are those of the contributor and do not necessarily reflect
the view of Blockchain.News.
---

Read More