Ripple XRP Price Could Suffer A Plunge Again if a Key Support Level Is Broken
Ripple is now the only mainstream cryptocurrency that has dropped while Bitcoin has surged. Ripple's XRP price is down by 40% since its highs of $0.78 on Nov. 24. Since XRP fell below the 30-day moving average (MA) which then became a strong resistance level, it exacerbated the slide.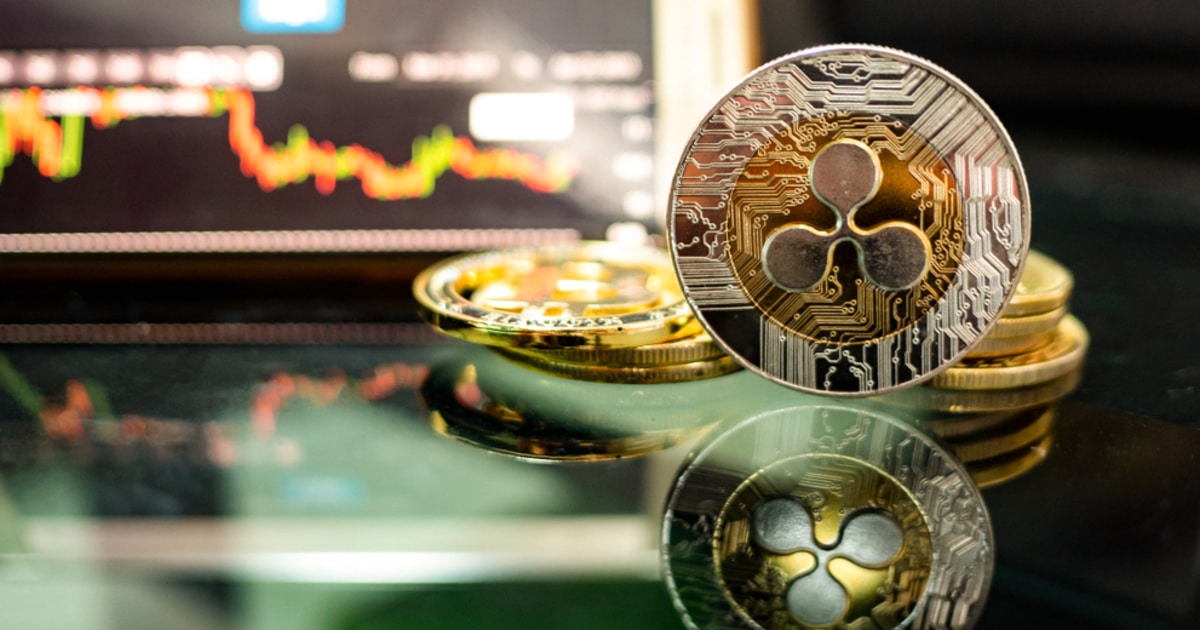 Now the 12-hour 90 period MA indicates a support level at $0.432. As the support level is still on an uptrend, we can expect a consolidation above it.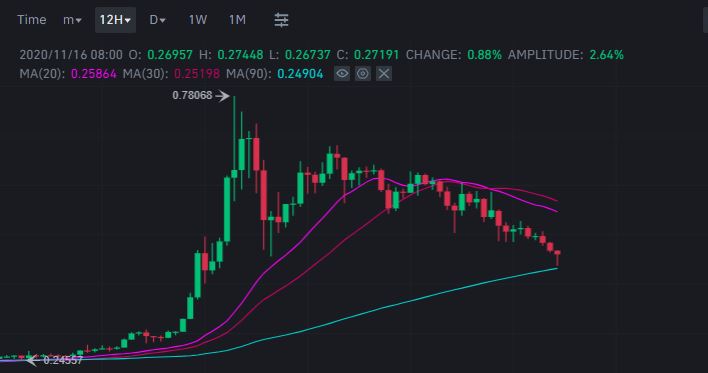 Source: Binance, Ripple XRP Chart
$0.34 will be the next support level
But we need to be careful if the XRP price plunges below the 12-hour 90 period MA indicated above. If so, XRP will drop to the next support level, which will be a 90-day moving average, at around $0.34, as indicated below.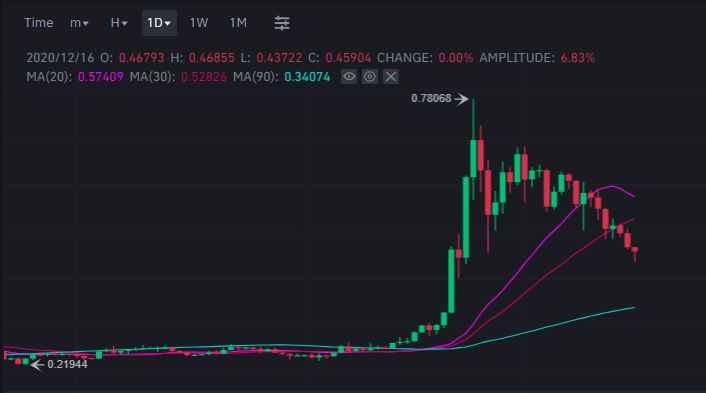 Source: Binance, Ripple XRP Chart
Reasons for Ripple XRP plunge
The most important reason that may serve to explain XRP's plunge on the crypto market may be the dumping of XRP funds on two separate occasions. As reported by Blockchain.News earlier this month, Ripple released one billion tokens from escrow again, following a carefully scheduled cryptographic practice the team has been keeping up since 2017. What is even worse, according to analyst Leonidas Hadjiloizou, former Ripple founder and CTO Jed McCaleb has sold over 200 million XRPs.
These whale behaviors no doubt have had significant influences on the XRP price plunge. Jed McCaleb was once the 40th richest person in the world mainly due to his large holdings of XRP. He may think it is time to secure his position by selling his XRP for fiat money during the period when the altcoin's price was high. As the co-founder of Stellar Lumens (XLM), he also owns another source of income thanks to it.
On Nov 2, the XRP price reached as low as $0.2277 while on Nov 24, it reached 0.78, a 343% gain over the previous 21 days. This could lead to a mass cashout for profit by not only core Ripple members but by other XRP whales as well.
Image source: Shutterstock
Read More