May 15: The Year of Bitcoin Options?
Trading Crypto with Eugene is a series of daily commentary of market analysis and trading advice shared by Eugene Ng of Matrixport, a veteran trader with 10 years of experience in top-tier global investment banks. If you like the article, please follow us here on Blockchain.News so you won't miss our future publications.
Happy Friday! BTC up 3% in the past 24 hours, flirting $9,900, teasing the market at the $10K psychological level. In the last few days, I noticed BTC's weakness from the start of Asia session followed by buying activity when the U.S. woke up, driven primarily by spot buying (futures curve still relatively flat). This is why I suspect that U.S. capital is driving the current bid; both retail and institutions. You would notice that CME listed BTC futures have been trading at a 50-75 bps premium recently.
Another sign of U.S. or regulated capital coming into this space is that the total BTC options open interest made a new record of almost $1.3bn yesterday, the result of substantial increase of activity in CME. Yesterday marked the third consecutive record volume day for CME options; concentrated mostly on calls; $10k, $10.5k and $11k across both May and June tenors.
The last reason why I think fresh capital is being invested is that we are starting to see the breakdown in correlation between BTC and S&P. While this correlation tends to flip flop, the current weakness in correlation is also testimony that there is fresh money coming into the space defying the gravity of S&P weakness.
Trade Strategy: In the short term, I'm not chasing here as I think bears have an edge technically speaking. Having said that, I will be bidding between $7,800 to $8,000 which is around the key 200 DMA. Another way to buy BTC is to sell puts (i.e. wait for BTC to settle while harvesting your USD stable collateral at high double-digit % yield) which coincide with my current vol outlook that is to short volatility. For example, the BTC 8,000 put is yielding 30+% for 7 days. I hope you are enjoying my market musing so far and have a restful weekend with your family.
Technically speaking, we are making lower highs on the 4-hour chart... Let's not forget we are still in the medium-term upward trending market as long as $7,800 holds....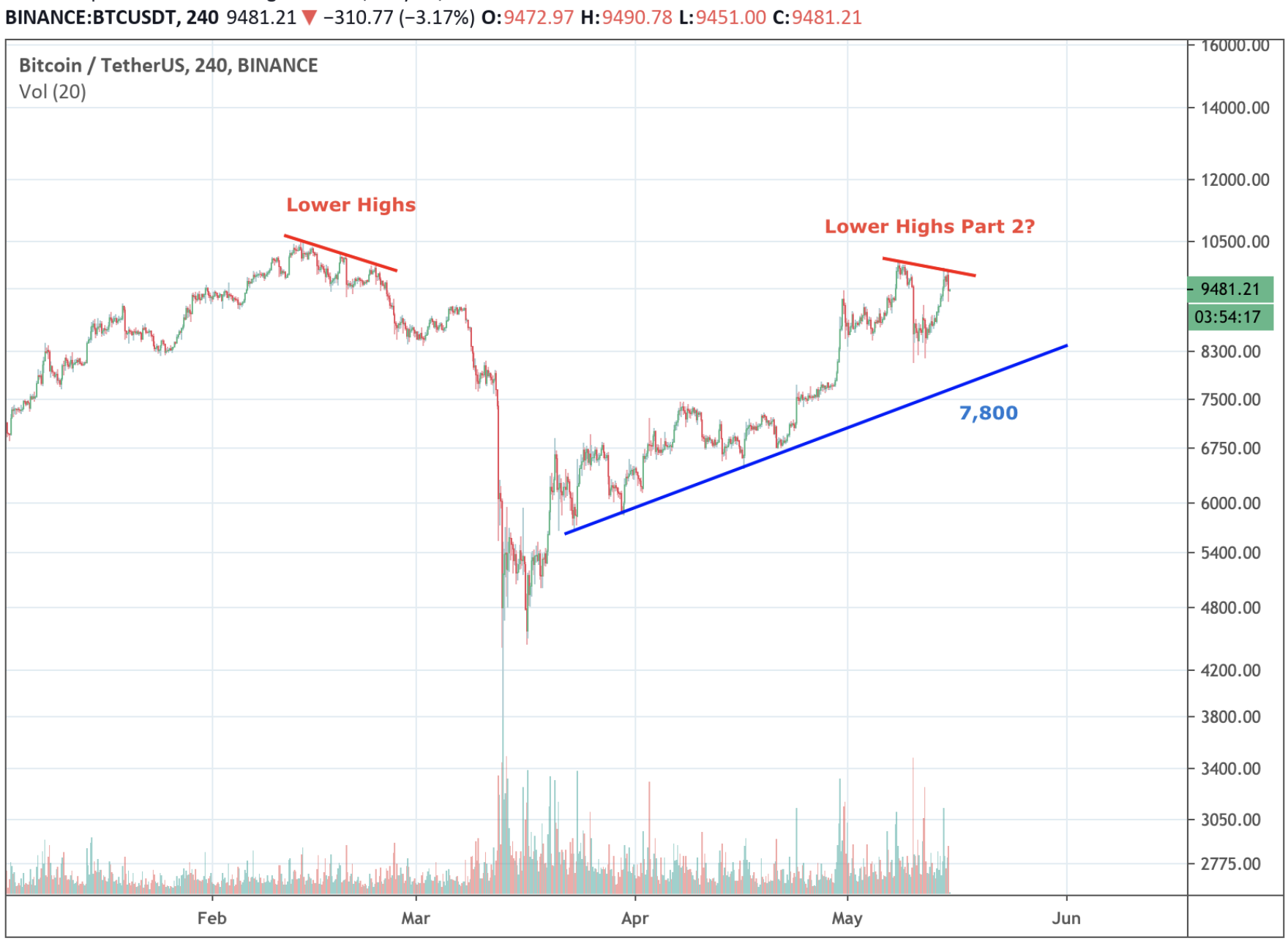 Record $1.3bn of BTC options open interest. Increased sophistication, more venues, and new entrants... 2020 may mark the year of hyper-growth in BTC options...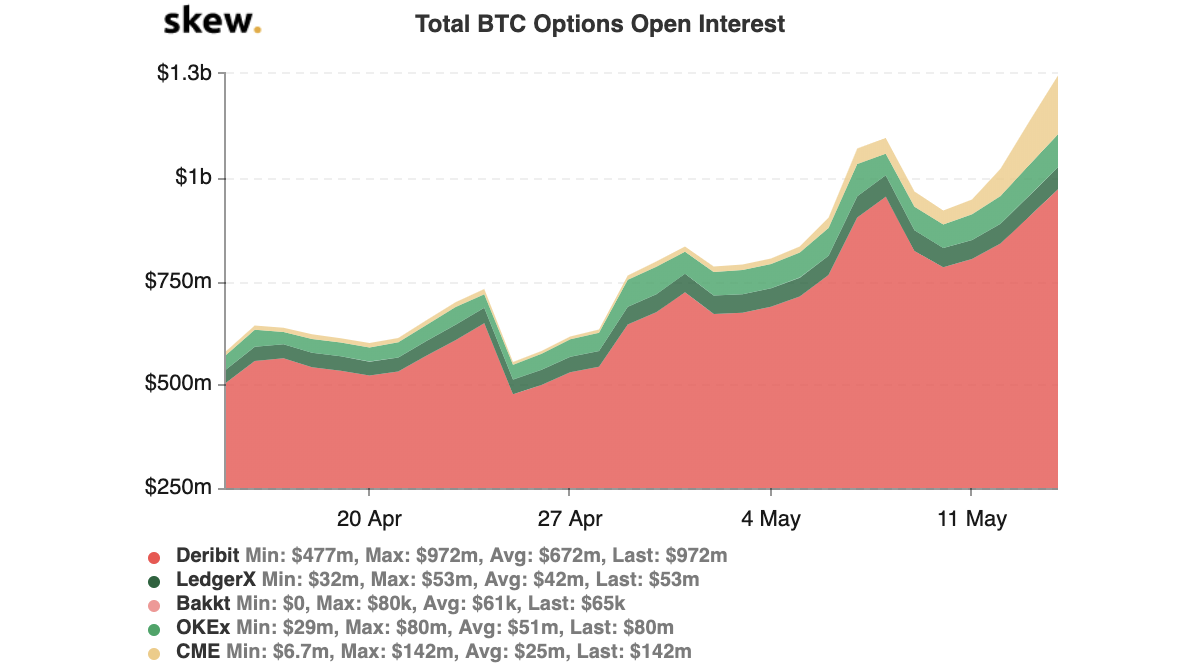 The third consecutive record volume day for CME options... Institutions are coming...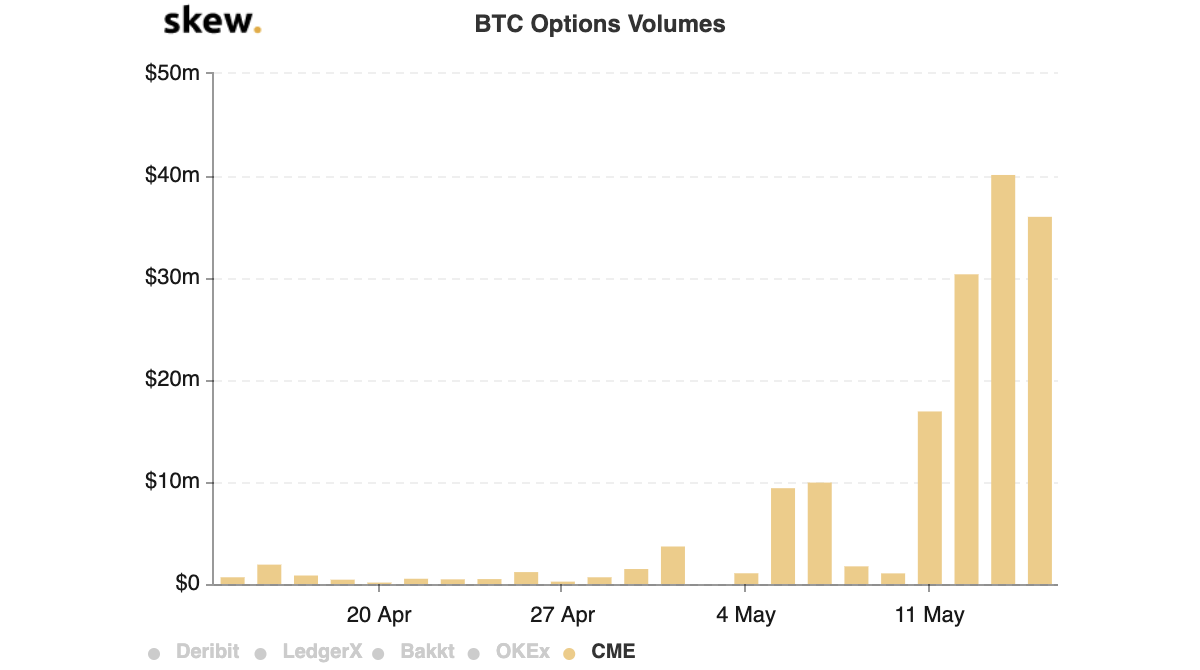 CME BTC Options Open Interest... You can see the regulated institutional players are all bullish at 10k/10.5k/11k...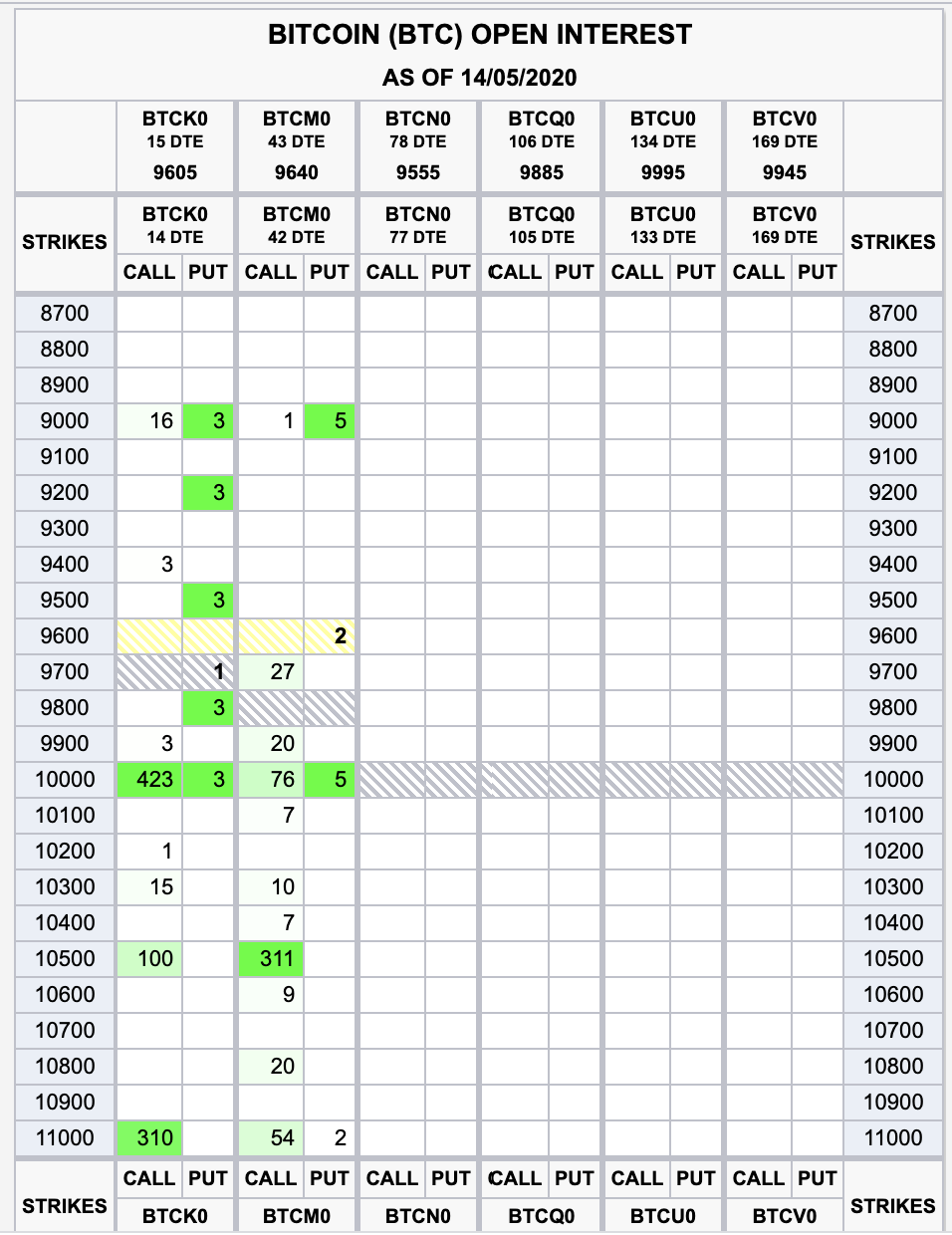 Opinions expressed are solely the analyst's own and do not express the views of Matrixport the company.
The views and opinions expressed in this article are those of the contributor and do not necessarily reflect the view of Blockchain.News.
---

Read More