May 26: It's Always Been There
Trading Crypto with Eugene is a series of daily commentary of market analysis and trading advice shared by Eugene Ng of Matrixport, a veteran trader with 10 years of experience in top-tier global investment banks. If you like the article, please follow us here on Blockchain.News so you won't miss our future publications.
Bitcoin's price managed to hold steady around $8,800 level and even almost traded $9k earlier. Some altcoins seem to have woken up such as Zilliqa (ZIL), OmiseGo (OMG), and Hedera Hashgraph, all registering 15% or more gains in the past 24 hours. In the case of ZIL, Vitalik Buterin mentioned that "like Ethereum – has a lot of room to succeed and prosper in the future." For OMG, continued momentum buying from retail and funds since its announcement of its Coinbase listing. How can I forget to mention Theta, that's up a monstrous 1000% since March 12 crash on multiple developments that are most recently driven by Binance supporting its Main net 2.0. Tell me now, who says long-tail upside multi-baggers in crypto have gone?

Strategy today? With SPX e-mini futures now just shy of 20 points from 3,000 level and the highest, it's traded since the March 23 crash, I expect Bitcoin (BTC) to follow. Expectedly, this recent sell-off has been mostly triggered by large players (i.e. whales) trimming their positions. For example, the number of addresses holding at least 10,000 BTC and 1,000 BTC has declined over the last two weeks. I also think most of them are looking to accumulate back around $6-7k region, which is why there is a reasonable chance we may not get there. Having said that, I am still biased to short (or fade) between $9 to 9.4k and start buying them back at 8.7/8.5/8k levels. Put/call ratio also remains elevated as smart money is remaining defensive.
Who says long-tail upside multi-baggers in crypto have gone? Theta just showed you guys that you can still close a 10x bagger if you are great in "picking your coin". It's always been there..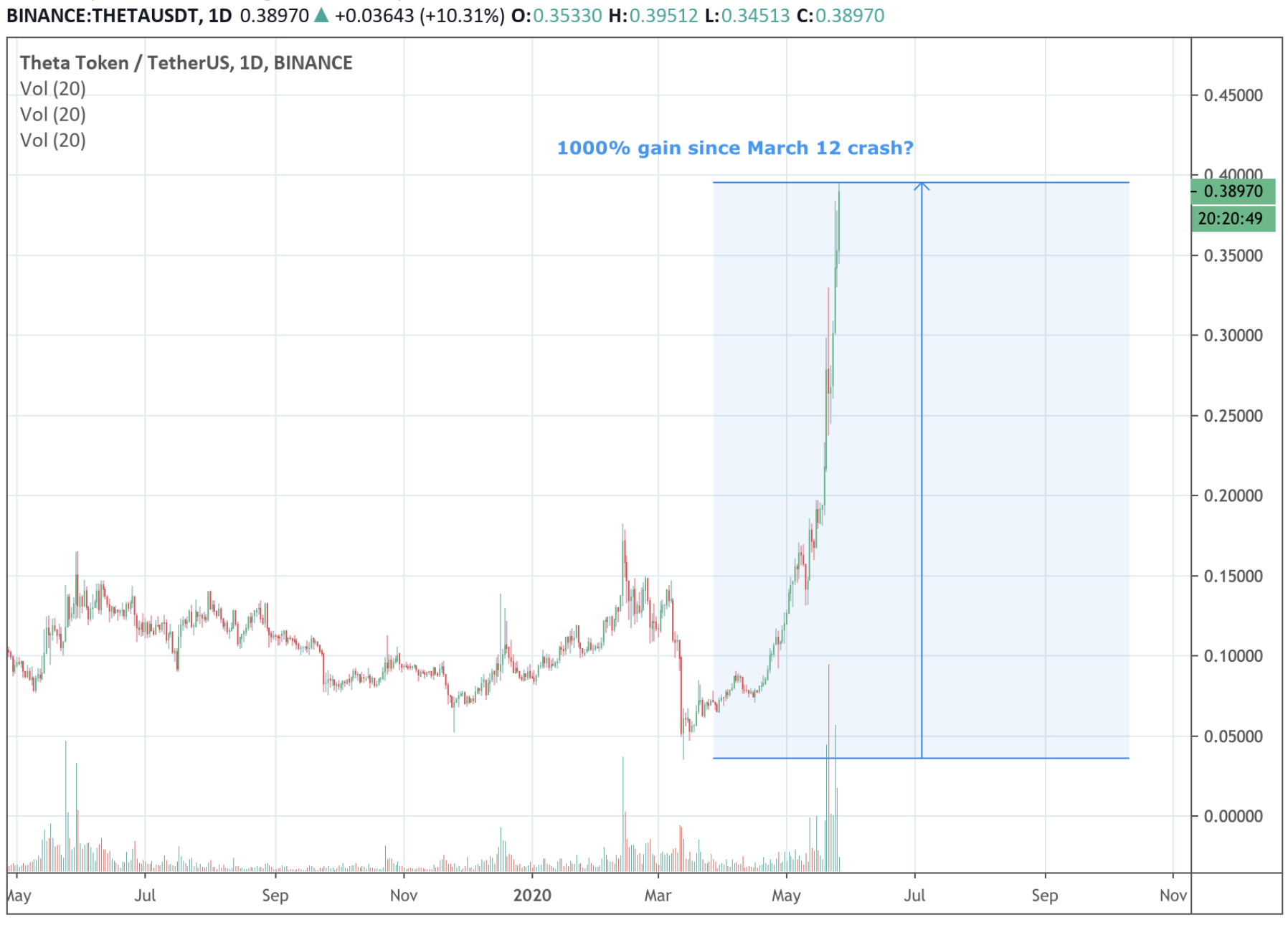 The risk of BTC heading to X, Y, and Z is likely lower than A, B, C. I think the pain trade is higher too with shorts piling onto the recent break down. My view is to short on rallies at (A), (B) and (C)....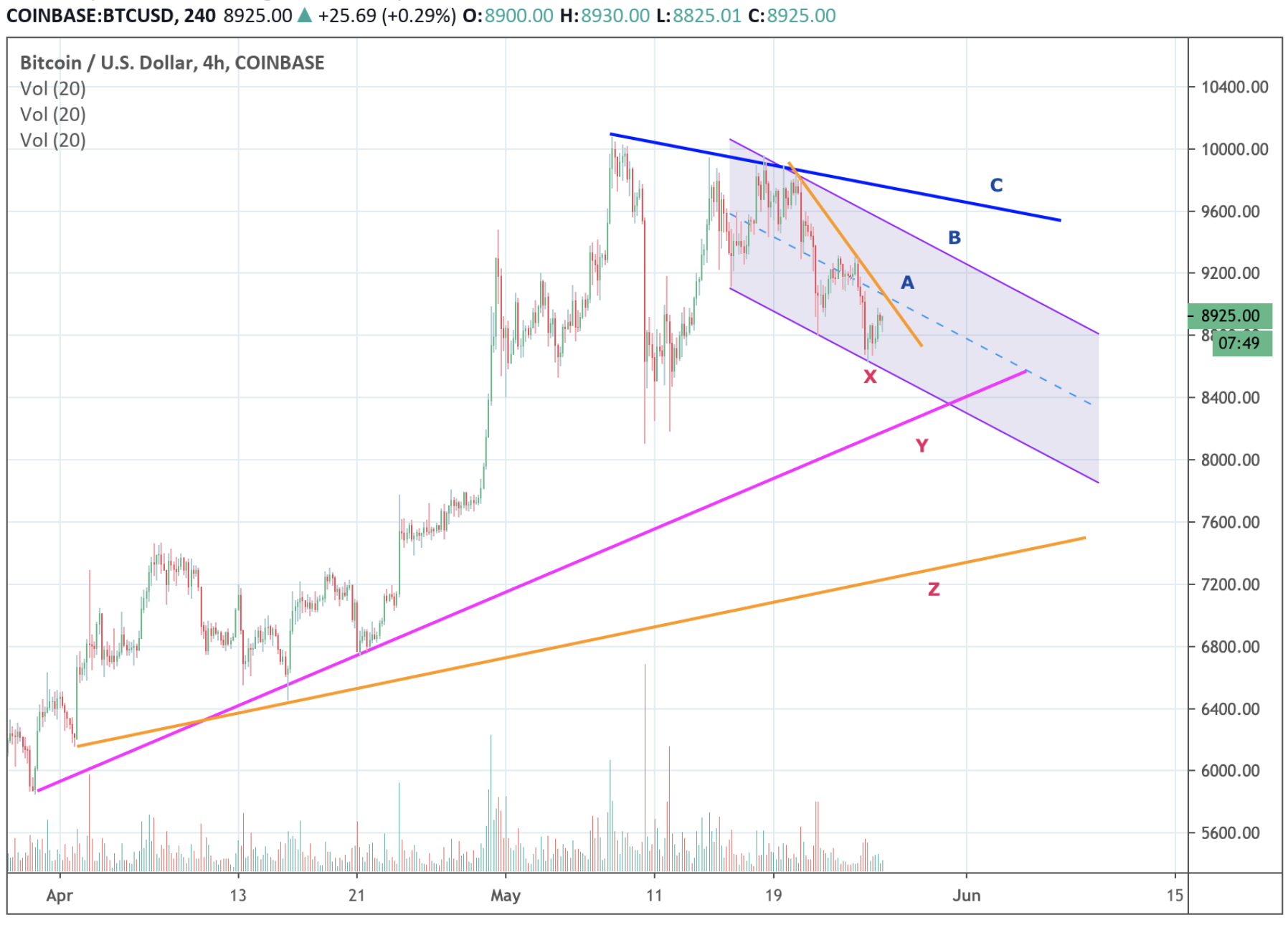 If you want to buy, you can buy with a tight stop below... This playbook should work...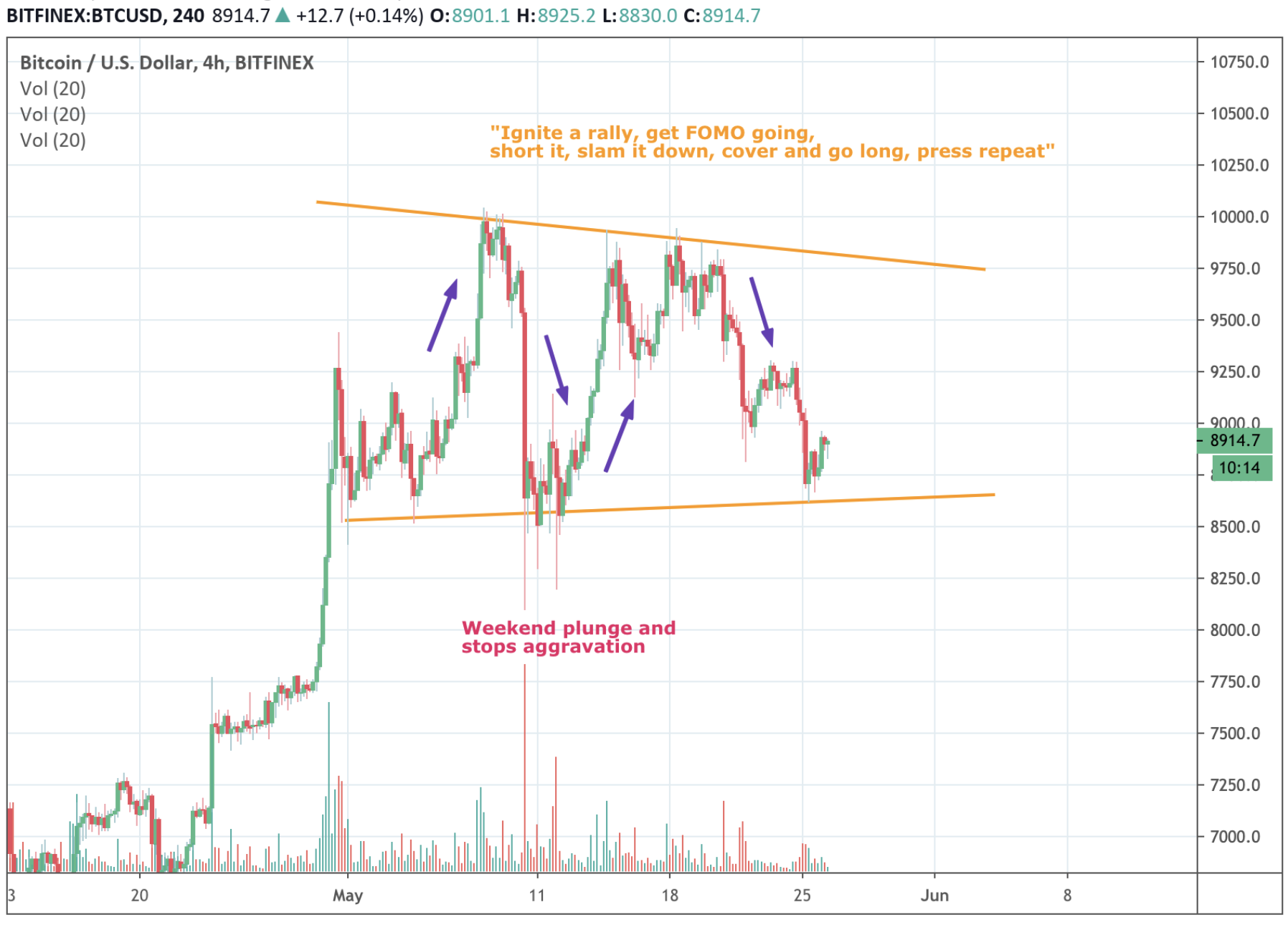 BTC Dominance weakening as ALTS steal the limelight? Feels like some momentum to go....so ALTs to continue rallying?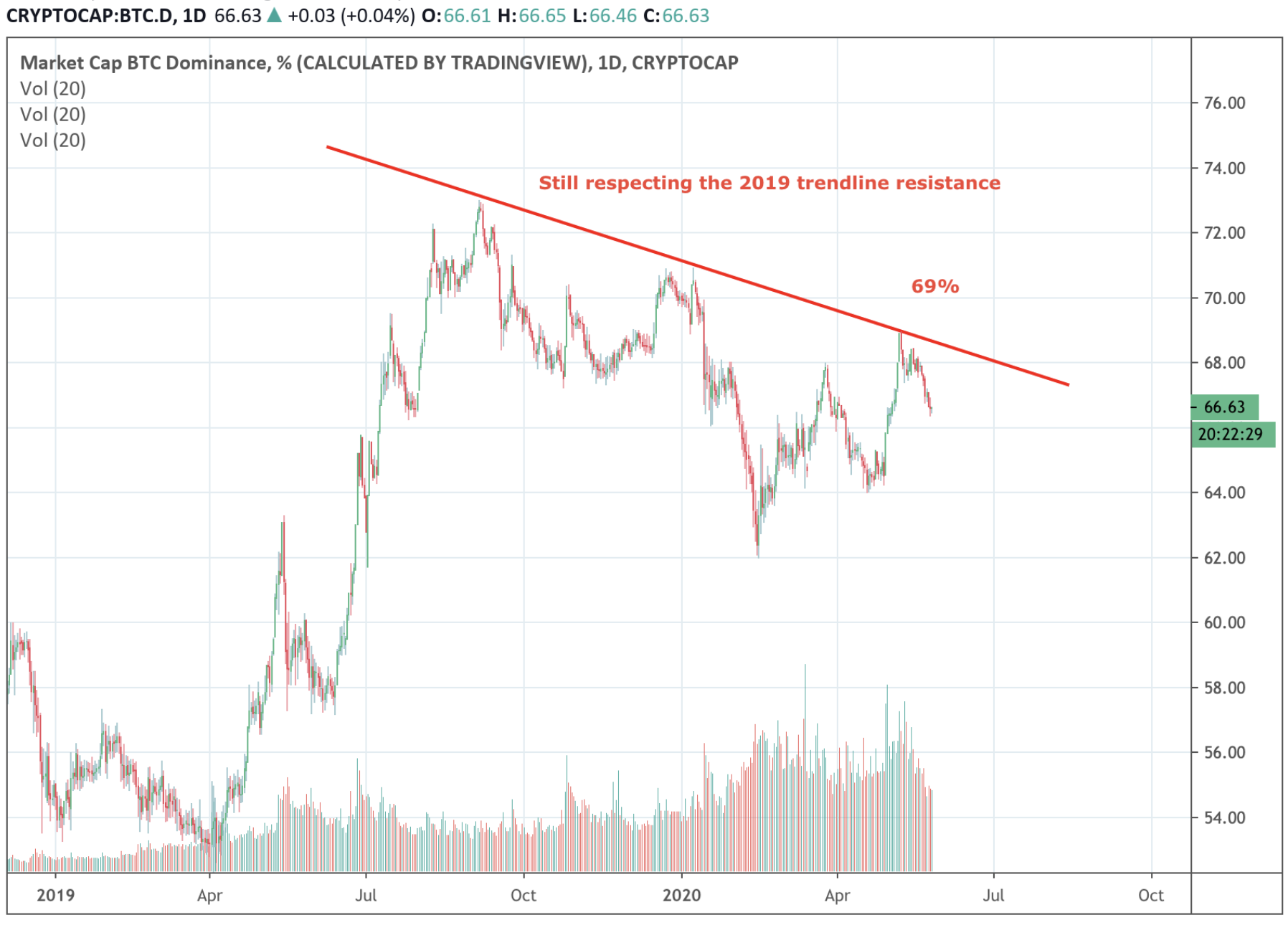 BTC Put/Call Ratio still elevated.. Smart $$ expecting a lower move in the future?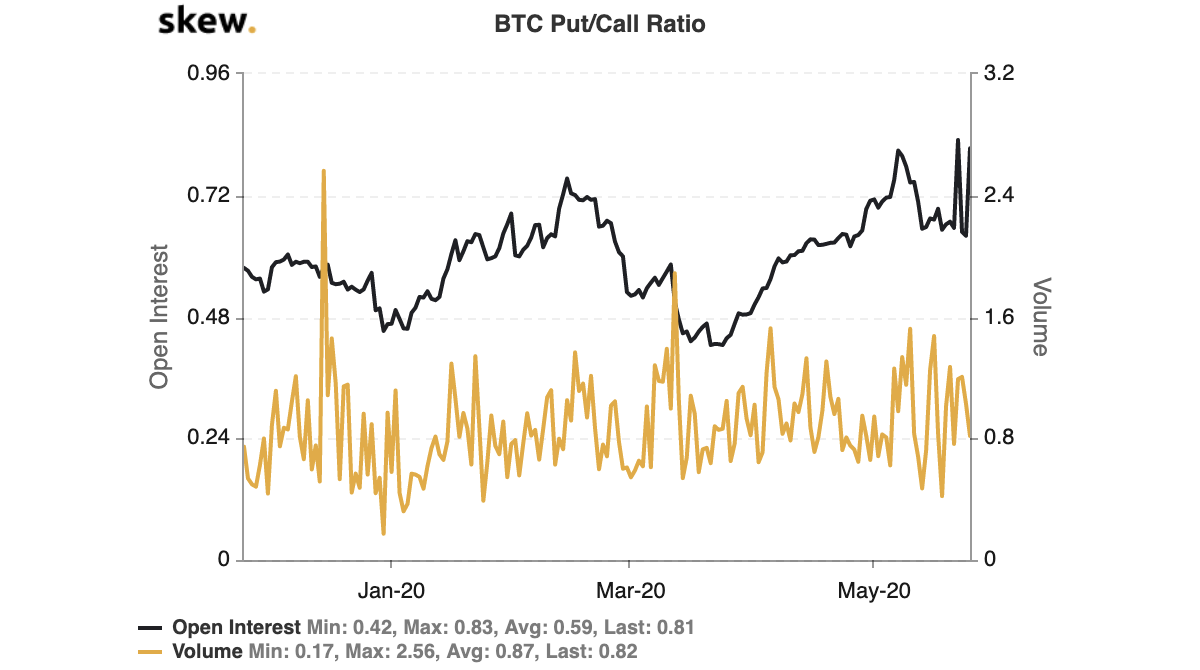 Opinions expressed are solely the analyst's own and do not express the views of Matrixport the company.
The views and opinions expressed in this article are those of the contributor and do not necessarily reflect the view of Blockchain.News.
---

Read More