Has Tesla's Elon Musk Been Buying Bitcoin with Michael Saylor's Playbook?
Less than a month ago, the crypto world was fixated on a Twitter exchange between Tesla and SpaceX founder Elon Musk and MicroStrategy's CEO Michael Saylor, which led to Saylor offering to share his Bitcoin playbook—did Musk accept the offer, and has he been buying BTC this whole time?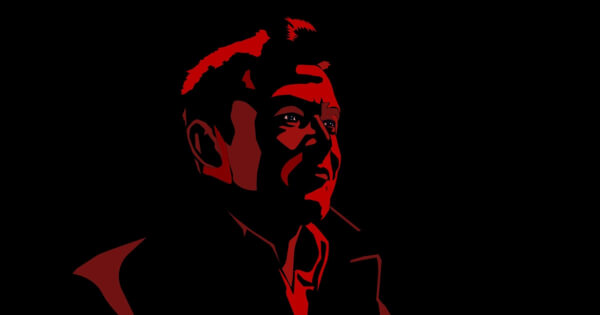 The exchange began shortly after the SpaceX founder tweeted a meme eluding to the temptation of Bitcoin. While the meme was tongue-in-cheek Michael Saylor—the CEO who appeared to start the institutional drive for BTC with a $425 million bet on Bitcoin earlier this year—Saylor offered to advise Elon Musk on how to get started investing in crypto.
According to a tweet posted on Dec. 20, Saylor then proposed that Musk convert Tesla's balance sheet into Bitcoin (BTC) — a company whose market capitalization was currently valued at around $658 billion at the time.

Saylor tweeted:
If you want to do your shareholders a $100 billion favor, convert the $TSLA balance sheet from USD to #BTC. Other firms on the S&P 500 would follow your lead & in time it would grow to become a $1 trillion favor.
While the offer was likely less than altruistic as the MicroStrategy CEO specifically implied that a figure like Musk leading Bitcoin adoption could trigger "other firms on the S&P 500" to follow—which would ultimately boost the value of MicroStrategy's own BTC holdings.
Elon Musk responded to the Saylor asking, "Are such large transactions even possible?" Saylor then immediately offered to "share [his] playbook" with the Tesla CEO "from one rocket scientist to another," stating he had purchased $1.3 billion in Bitcoin in 2020.
While on the surface it appeared that the exchange between the rocket scientists—interestingly Saylor does hold dual degrees from MIT in aeronautics and astronautics—ended there? But maybe not. Institutional investors don't buy Bitcoin in the same way that retail investors do, and someone began buying huge amounts of Bitcoin using Saylor's exact strategy about one week later.
Why Elon Musk May Be Buying Bitcoin?
As more institutions flock to Bitcoin—institutional investors and speculators trading large quantities of BTC have been taking on a new method to hide the real sizes of their trades—to cut the risk of exposing their intent to the market, be they bullish or bearish, which could cause them unfavorable price moves.
However, in the last week of December, Avi Felman, head of trading at BlockTower, noticed that someone, or possibly an institution, had bought a substantial amount of Bitcoin on US-based crypto exchange Coinbase. However, the order book only showed a constant bid (buy order) for 20-40 bitcoin. Essentially a large quantity was purchased via multiple small orders—a replicated strategy adopted by Michael Saylor who also leveraged the Coinbase exchange for MicroStrategy's $1.3 Billion in BTC purchases.
Less than a week after the interaction between Musk and Saylor—Avi Felman tweeted on December 31:
"Someone (@elonmusk?) has been sitting 20-40 btc on the Coinbase bid and reloading since 26.8 -- same orderbook action as the Saylor bid."
The reason behind the constant bid order's as utilized by Michael Saylor, and potentially Elon Musk, has broader implications for what happens in the market. If an institution were to post a large-sized order, it would also telegraph its position to the rest of the market and would likely cause unfavorable price movements against the order. Having smaller orders is a way to fool the market into thinking there is not much interest at lower price levels to keep the price stable.
Why Would Musk Keep his Bitcoin a Secret?
While any huge institutional-grade purchase of BTC tends to send the Bitcoin market into a frenzy, in the case of Elon Musk—should the SpaceX founder have broadcasted his potential BTC purchase, the crypto market reaction would have been seismic.
On December 20, the same day as the interaction between Elon Musk and Michael Saylor, Musk made another tweet about a lesser-known altcoin, Dogecoin. The Tesla founder said:
One word: Doge
Following this simple and playful tweet, the price of Dogecoin immediately surged by 25% exemplifying the influence the SpaceX founder has on the markets.
At the time of the interaction with Michael Saylor—Musk had an estimated net worth of more than $153 billion and as of February 2019 it was reported that he personally held only around 0.25 BTC.
At the time of writing, Musk is now the richest man in the world with an estimated net worth of $185 billion—but how much Bitcoin does he hold? The question remains a mystery but as of now, no official announcements have been made on behalf of Musk, Tesla Inc. or SpaceX of any Bitcoin purchases.
Image source: Shutterstock
Bitcoin and Tesla Prices Plunge as FED Hints QE Scale Back to Avoid Asset Bubbles
Read More