Five Things Everyone Should Know About Blockchain Benefits in Aviation Security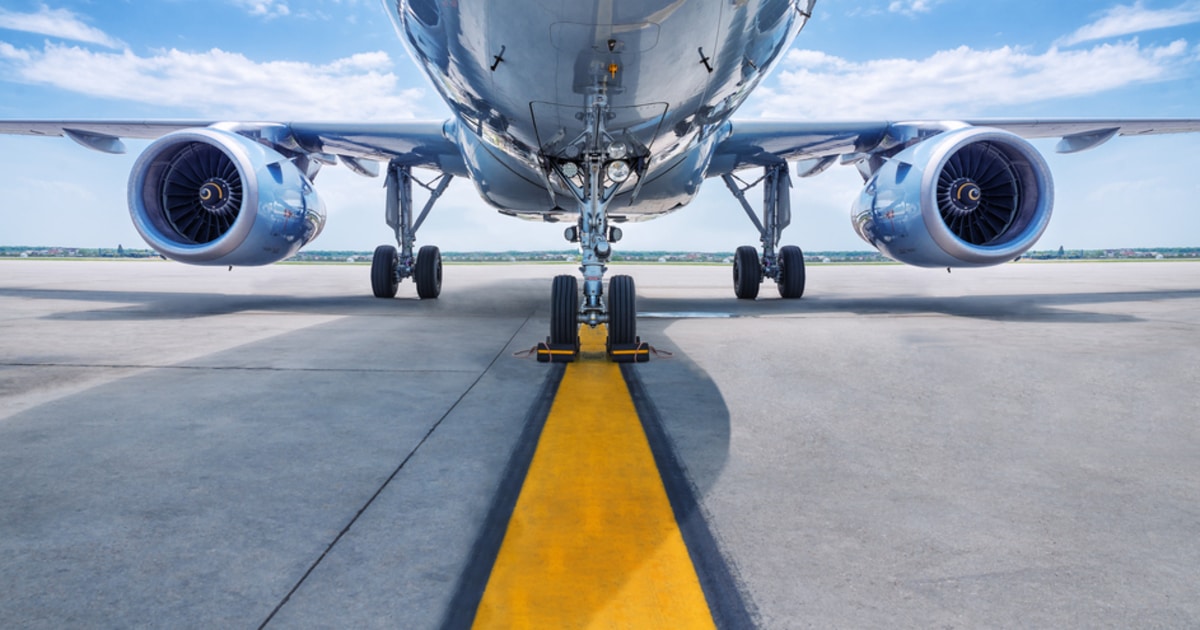 Blockchain technology can create new service models and efficiencies for airlines. Security professionals believe that blockchain technology has the ability to secure many processes and transactions across the aviation ecosystem.
Since blockchain can be decentralized, its feature of storing data on a digital ledger makes it attractive to avionics players involved in the aviation industry as well as airline design as they look for smarter and more secure ways to maintenance statuses, store flight records, and other data.
Here are five benefits that blockchain can bring in aviation security.
Blockchain is a highly useful technology in addressing piracy and cybersecurity concerns of the aviation industry. Blockchain offers a reliable technique of storing data and carrying out transactions to ensure that data is not falsified. This method is useful in several aspects of aviation functions like financial transactions, passenger records, and aircraft maintenance. Blockchain, therefore, provides a secure and safe way of using and processing various permanent digital records, which aviation requires.
The protection of crew information, flight manifests, and passenger records are significantly vital in the aviation industry. The application of blockchain for such data sources enables the sharing and management of information across various departments without putting their security at risk.
Blockchain is used with mobile devices and biometrics to verify the identity of passengers and aviation personnel. This enables a better and smoother experience for the passengers rather than the verification associated with physical IDs at several checkpoints.
Furthermore, since blockchain's characteristics cannot be tampered with or changed, the authenticity of aviation workers like pilots, flight engineers, etc., and maintenance logging remains accurate. Blockchain eliminates the likelihood of falsifying records and enables a universal system of logging aviation workers and aircraft licensing data across authorized jurisdictions. This allows regulatory authorities to verify whether the credentials of aviation workers and aircraft are current, which in turn ensure overall aviation safety.
Every freight shipment requires a huge amount of paperwork that is inefficient and costly. Blockchain brings an environmentally friendly solution by digitizing paperwork. The technology also reduces transport time as it eliminates the need for verifying paper copies and significantly shortening administrative processes. The technology consolidates air freight by creating an interconnected network of air cargo data/information that eliminates fraud and facilitates data sharing.
4. Track shipments, luggage, and components
Since the aviation industry highly focuses on safety, the ability to know the source and ensure that the quality of all parts, components, and other materials, which make up an aircraft, are crucial. In aircraft MRO (maintenance repair and overhaul), the complex value chain (that involves regulatory authorities, manufacturers, airlines, component resellers, and service providers) can make obtaining information on the origin and supply chain of components a significant challenge. Blockchain technology offers transparency on the entire value chain and a verifiable record of the histories and sources of all components and parts. Such traceability also extends to high-value cargo shipments and luggage that are handled by several players, including transportation firms, local authorities, customers, airports, and airlines.
5. Enhance on-time departures and ground operations
By tracking completed milestones and capturing real-time data on the comprehensive flight checklist, blockchain technology assists airlines in coordinating the activities (of all the airport ground crews, service providers – catering providers, baggage handlers – and all crew members), which the firms rely on for on-time departures and recognize the source of any delay.
Read More