Ethereum Supply in Smart Contracts Hits ATH of 28%
Ethereum's demand for smart contracts continues to scale the heights.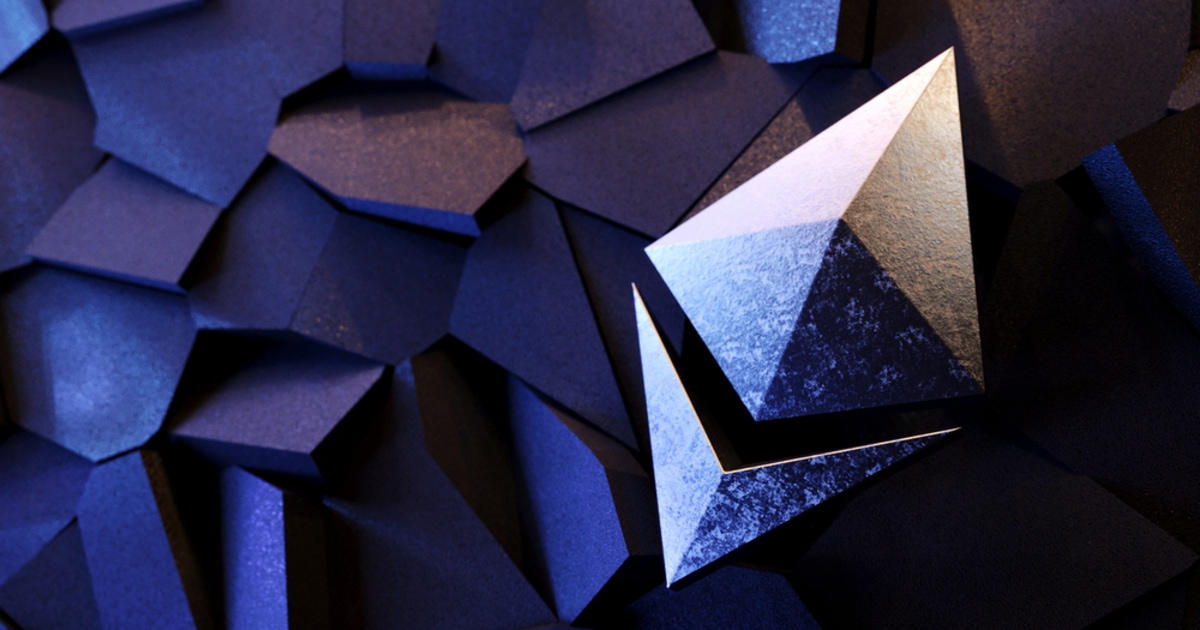 Reportedly, "ETH supply in smart contracts is at ATH of 28%."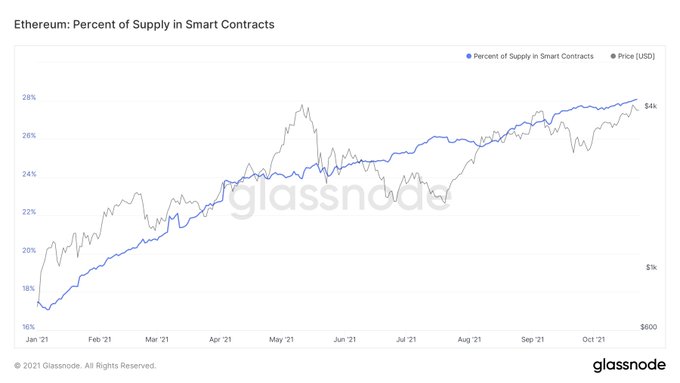 Smart contracts are self-executing agreements based on blockchain technology that decreases the demand for centralized intermediates. They have been in high demand in booming sectors like decentralized finance (DeFi) and non-fungible tokens (NFTs). Ethereum has emerged as the sought-after network.
The foundation of DeFi is established on blockchain-based smart contracts that fulfil certain financial functions based on the underlying code.
Gelato, a smart contract automation network focused on the DeFi sector, recently revealed that it raised $11 million, led by Dragonfly Capital in its Series A financing. Furthermore, the total value locked in DeFi on Ethereum crossed $100 billion.
Ethereum's average weekly inflows have been steadily positive
According to market insight provider CryptoCompare:
"The average weekly inflows into Ethereum products have been steadily positive since June, averaging from $3.1 million to $10.9 million. However, in the 2nd week of Oct, ETH products saw marginal outflows of $0.9mn, likely due to the recent news surrounding a Bitcoin ETF."
Meanwhile, Ethereum balance on exchanges hit a 2-year low of 14,850,641.976 ETH.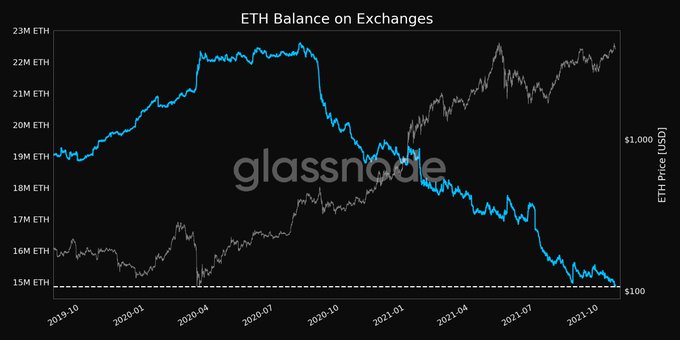 This is bullish because it signifies a holding culture, given that ETH is being transferred from crypto exchanges and kept in digital wallets and cold storage.
Holding is a favoured strategy on the Ethereum network, and "billionaire" addresses have been setting the ball rolling.
On the other hand, the number of non-zero Ethereum addresses reached an ATH of 64,891,450, according to on-chain insights provider Glassnode. Therefore, showing more participants are entering the ETH bandwagon.
Image source: Shutterstock
Read More