ECB President Pushes for Digital Euro but Calls for Global Bitcoin Regulation
Christine Lagarde, the President of the European Central Bank, had a recent interview at Reuters conference where she described Bitcoin as a "funny business asset" that is utilized for money laundering and therefore needs global regulation for the cryptocurrency.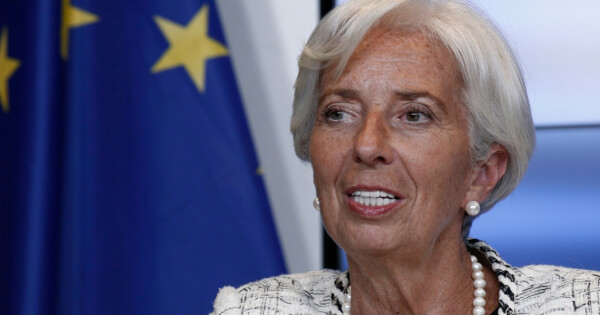 Ms. Lagarde was speaking at a Reuters Next online event. She, however, did not provide specific examples of money laundering activities associated with Bitcoin but stated that there had been criminal investigations into illegal activity.
She called Bitcoin a "highly speculative asset which has conducted some funny business," saying that a global answer is required so that to prevent criminals from misusing the cryptocurrency for money laundering.
Lagarde said:
"There has to be regulation. This has to be applied and agreed upon . . . at a global level because if there is an escape, that escape will be used."
Lagarde's remarks come at the same time as the ECB was releasing results of the end of public consultation regarding the digital euro and she said that the digital euro is likely to be launched within the next five years. The ECB president said:
"It's going to take a good chunk of time to make sure it's safe. I would hope that it's no more than five (years)."
She stated that while there is a demand for a digital currency, there is a need to have a system that is secure and where risks like hacking are addressed.
The approach seems to be efforts trying to maneuver against Bitcoin while promoting the ECB's version of its digital euro. The irony thing is that the ECB questions Bitcoin's funny business while proposing a system that is inherently less secure and less trustable.
Many crypto analysts pointed out that the ECB and other central banks are also doing "funny business" with all their money printing activities.
By embracing a centralized digital currency, the ECB is fundamentally missing the democratic nature of the discourse of Bitcoin cryptocurrency and the way decisions are made in an incentive-balanced and decentralized manner.
Cashless Payments Revolution
The popularity of cashless payment options has significantly grown during the COVID-19 pandemic, with consumers switching from handling physical notes and coins. The ECB seeks to launch a digital euro that would be an electronic form of central bank money. The ECB officials including Lagarde claim that a digital euro would allow for cheaper and faster payments as it would cut high costs and the administration needed in traditional banking.
In the field of central bank digital currency, China has made greater advancements than either the United States or the European Union.
Image source: Shutterstock
ECB President Lagarde: Digital Euro CBDC Will Complement Not Substitute Cash
Read More