Crypto Social Circles Welcome Bitcoin for Breaking the Psychological Price of $40K
The breach over a high resistance zone between $38K and $40K has gotten the crypto community hyped up, as Bitcoin (BTC) has been trying to do so for a couple of weeks.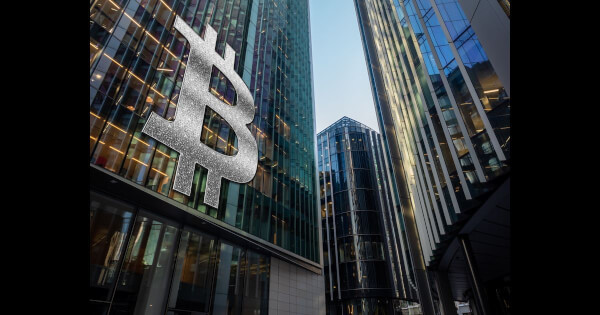 The leading cryptocurrency broke the $40K level on Feb 4, and the upward momentum continues. BTC was up by 15.57% in the last seven days to hit $42,784 during intraday trading, according to CoinMarketCap.
Market insight provider Santiment noted:
"The discussion rate of the word pump on crypto social circles has hit a 3-week high."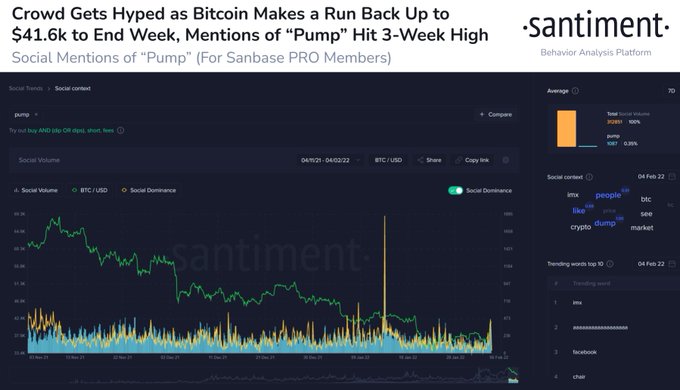 Source: Santiment
The price surge seems to have been instigated by the spot market rather than the derivatives one. Crypto reporter Colin Wu explained:
"Data shows that despite the sharp rise in prices, the 24-hour BTC contract liquidation volume was only US$100 million, and US$90 million in short positions were liquidated, indicating that the derivatives market was relatively cold and the rise was driven by the spot market."
Furthermore, buying pressure might also have emanated from medium and long-term holders, as alluded by data analytic firm IntoTheBlock.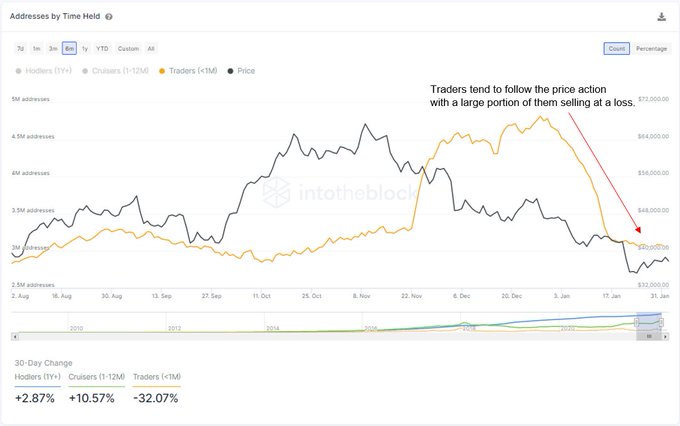 Source: IntoTheBlock
On the other hand, BTC's illiquid supply grows, stimulating the price to increase.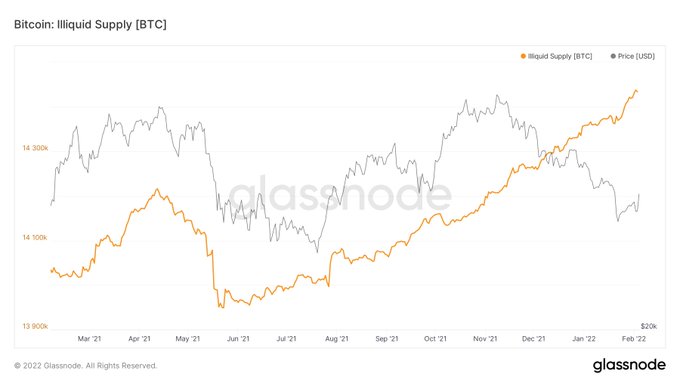 Source: Glassnode
On-chain analyst under the pseudonym Root acknowledged:
"Talking about scarcity, Illiquid supply is growing nearly twice as fast as new supply. This is why we made the 69k ATH in bear market conditions."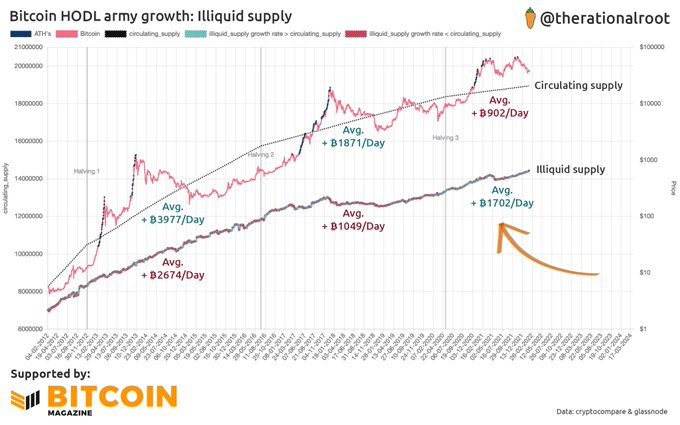 Source: Cryptocompare
A surge in illiquid supply tends to be bullish, reflecting a holding culture, given that coins are kept in cold storage and digital wallets away from crypto exchanges, making liquidation difficult.
Recovering by the $40K-$42K level is crucial because it has acted as a significant support and resistance zone for the past year. Therefore, holding this level will trigger a notable leg up for the leading cryptocurrency.
Image source: Shutterstock
Read More