Can the Bitcoin Price Retake $40,000 after BTC Breaks Key Resistance?
The Bitcoin price saw a bullish breakout above the $35,000 resistance for the first time since Elon Musk sent BTC soaring to $38,000 with his support for the cryptocurrency last week.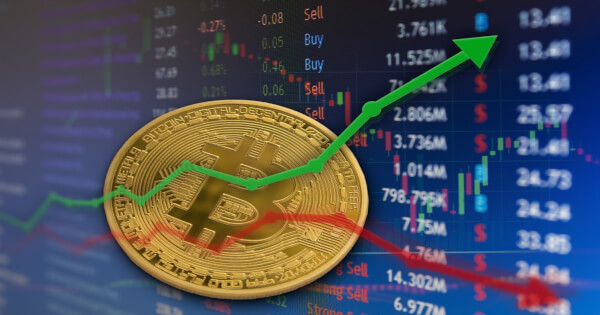 Bitcoin peaked at around $36,800 today but has since fallen back to the hover above $36,000. The breakout occurred just shortly after Ethereum posted a new all-time high of $1,564.
So what's next for Bitcoin, our technical analysis indicates that Bitcoin's price surge may not be over quite yet.
Bitcoin Price Analysis
Looking at the graph, the current Bitcoin daily trend is above the 50-day moving average and the BTC price has broken out of the downward channel.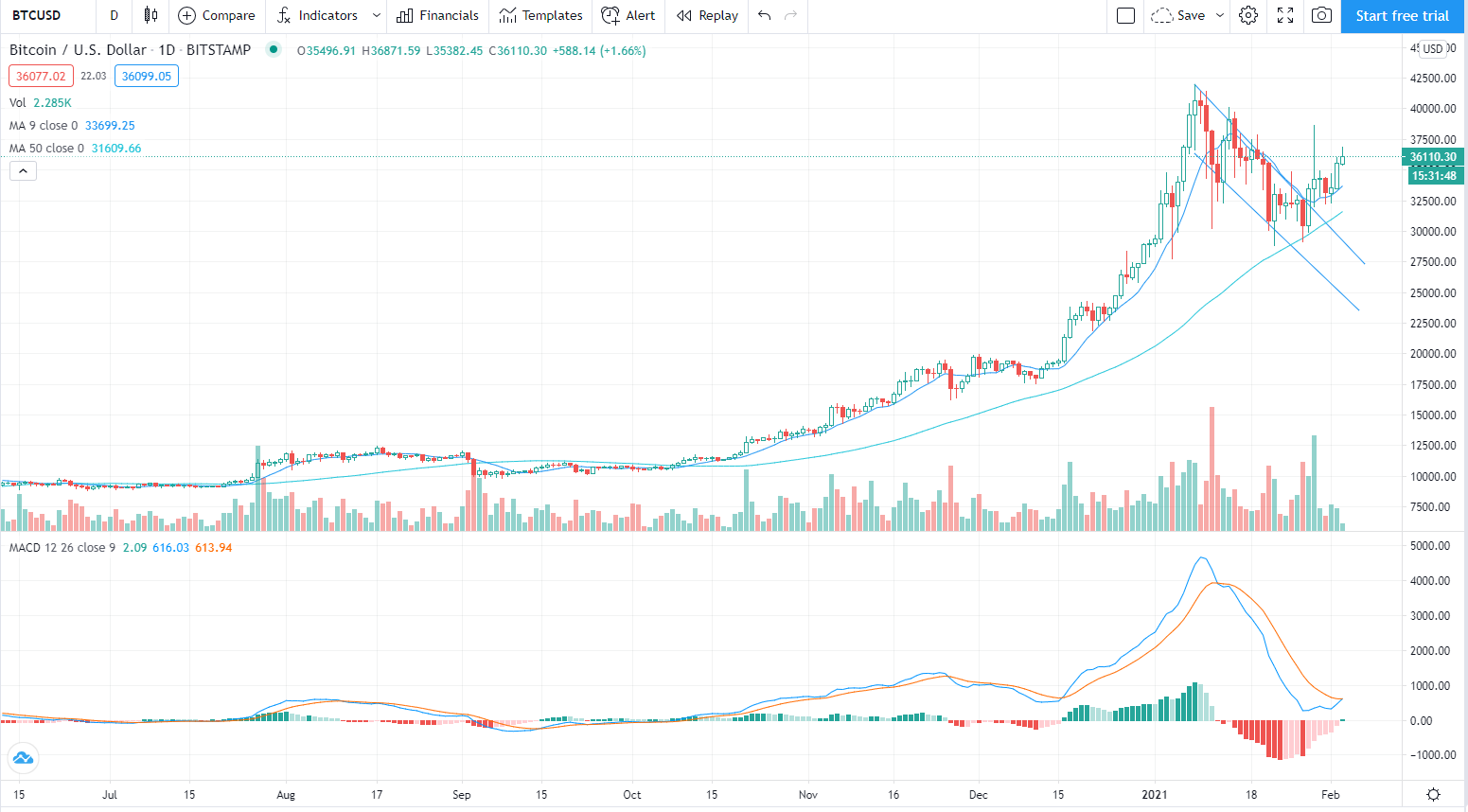 Source: BTC/USD TradingView
Although the BTC price had been testing the 50-day moving average on January 27 and 28, and Bitcoin managed to close above the 50 day MA today, indicating the selling power is insufficient to reverse the momentum. Bitcoin is currently on an upward trend, but from the perspective of daily trading volume buying power also appears to be weakening.
In the near future, Bitcoin will struggle to break through the previous high of 40,000 USD, where there will be a wall of selling pressure. For the short term, BTC is expected to continue on a weakening upward trend.
From MACD chart, the fast line (blue line) and the slow line (yellow line) are at an intersection and appear to be forming a golden cross above the zero axis. Traders need to pay close attention to the trend over the next few days to determine whether a golden cross can be formed. If the MACD (fast line) breaks through the signal line (yellow line), and with a breakthrough in volume, it will form a short-term upward trend. At present, based on the above judgment, it will rise slightly in the short term.
Bitcoin appears to be trending upwards for now, and the BTC price is currently trading at $36,040 according to CoinMarketCap.
Image source: Shutterstock
UNI Price Pumps as New Uniswap Addresses Reached 4-Month High
Read More