Bitcoin Transaction Volumes Continue to Reflect Trickling in of Big Money
Institutional-sized investments continue trickling into the Bitcoin (BTC) network, as acknowledged by Yann & Jan.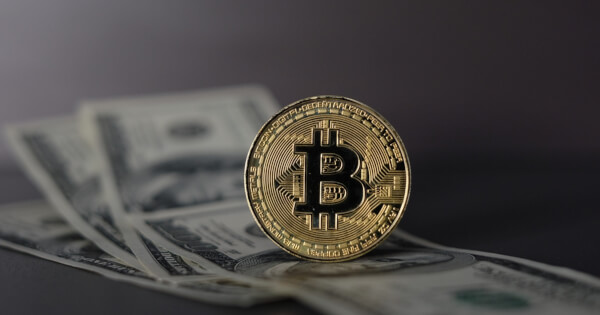 The co-founders of on-chain metrics provider Glassnode explained:
"Bitcoin transaction volumes continue to reflect big money moving in the space. Institutional sized capital ($1M+ transaction sizes) represents around 82% of settled volume over the past week. Note the growth in institutional size capital really kicked off in October 2020."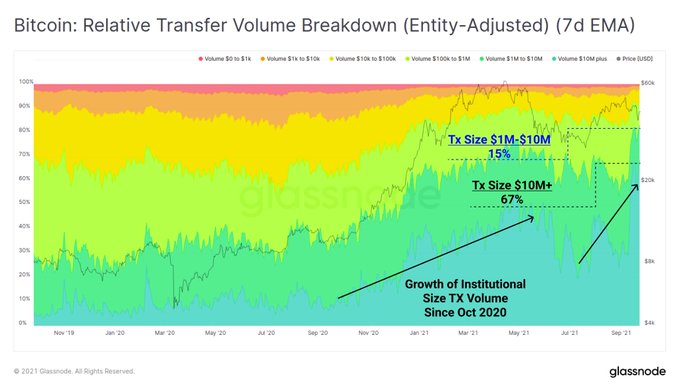 Institutional investments have played an instrumental role in Bitcoin's journey towards record high prices. For instance, big-money moves enabled the leading cryptocurrency to hit an all-time high (ATH) price of $64.8K in mid-April.
Some of the corporate giants leading the institutional investment race include leading American business intelligence firm MicroStrategy. This company committed $242.9 million to purchase a new batch of Bitcoin, bringing its total holdings to 114,042 BTC.
On the other hand, long-term BTC holders or older hands have also been notable investors. Yann & Jan acknowledged:
"Older hands are still not spending their coins. The average age of spent outputs continues to decline, showing they still have conviction, even when markets look the most intimidating."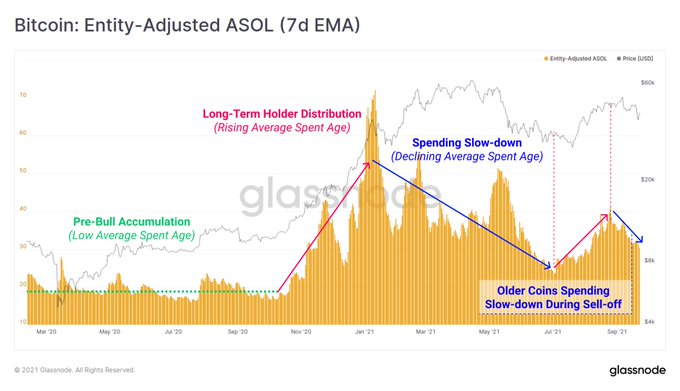 Bitcoin accumulation witnesses an uptrend
According to Rafael Schultze-Kraft, Bitcoin accumulation has been rising. The on-chain analyst noted:
"Bitcoin accumulation score by cohort. Those blue tones we're starting to see again in recent weeks? Yes, increased accumulation across cohorts. Very bullish if we see this trend continue."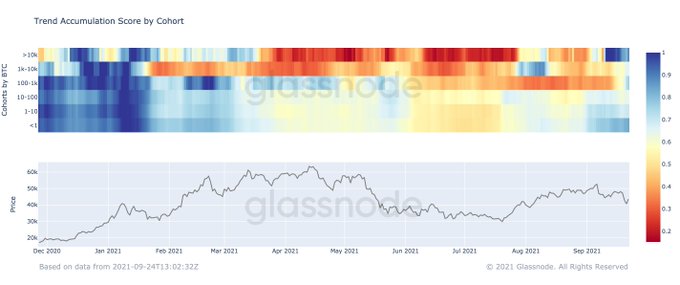 Even though BTC whales have consistently dropped since February, the remaining ones have been on a buying spree.
Data insight provider Arcane Research explained:
"While the number of whales has dropped consistently since Feb 8th, the value these addresses hold stopped its decline in March and has been trending upwards since. The remaining whales are accumulating."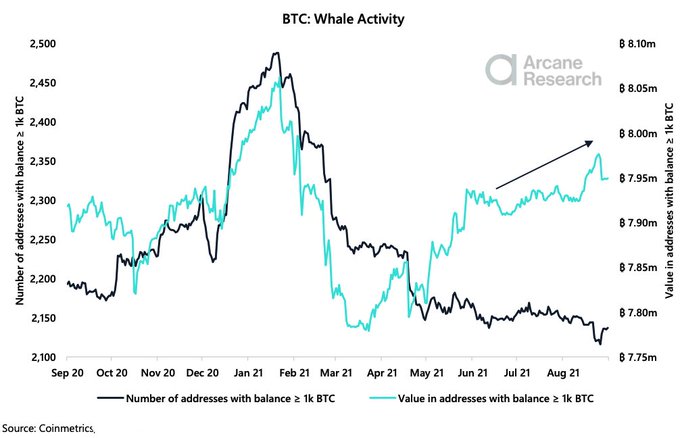 Therefore, it shows Bitcoin holding is a favoured strategy, which is bullish.
Image source: Shutterstock
Read More