Bitcoin Price Needs to Hold $31,500 to Avoid Deeper BTC Price Plunge says Tone Vays
The Bitcoin price is currently trading at around $33,500 falling from its peak of around $36,000 earlier today. Should BTC fall below the $31,500 level—crypto analyst Tone Vays believes we could see a deeper price plunge to the mid $20K range.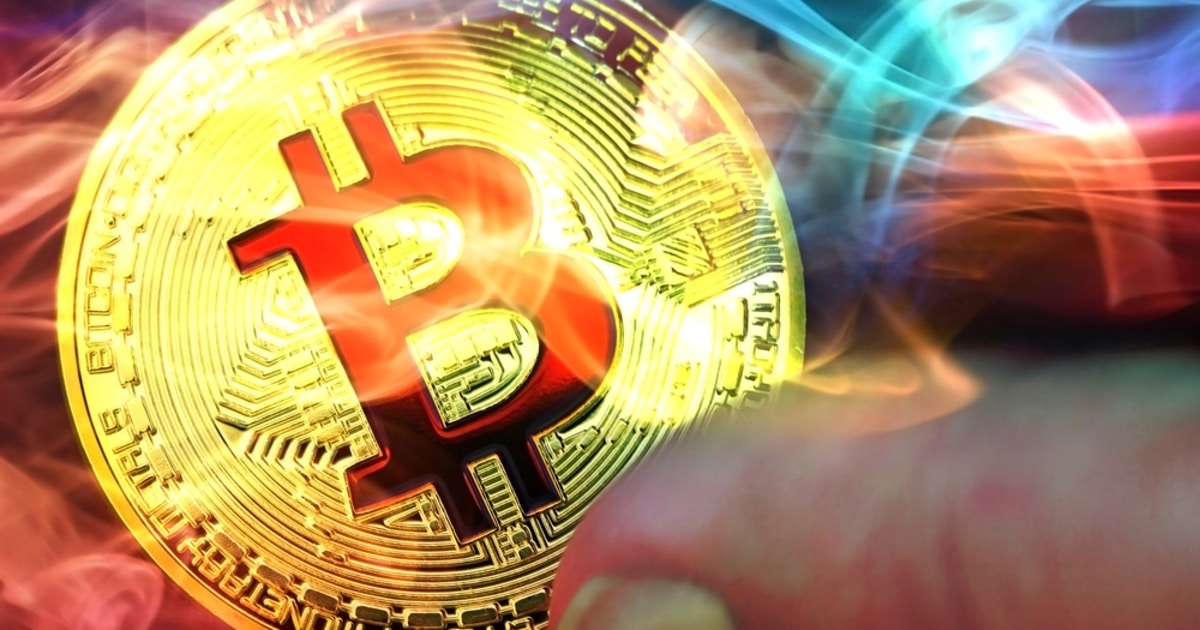 Over the last four days, crypto analyst Tone Vays has been warning Bitcoin traders of a Bitcoin price momentum reversal, so far with incredible accuracy.
On January 11, Vays tweeted his analysis which accurately predicted the $42,000 top for the BTC price: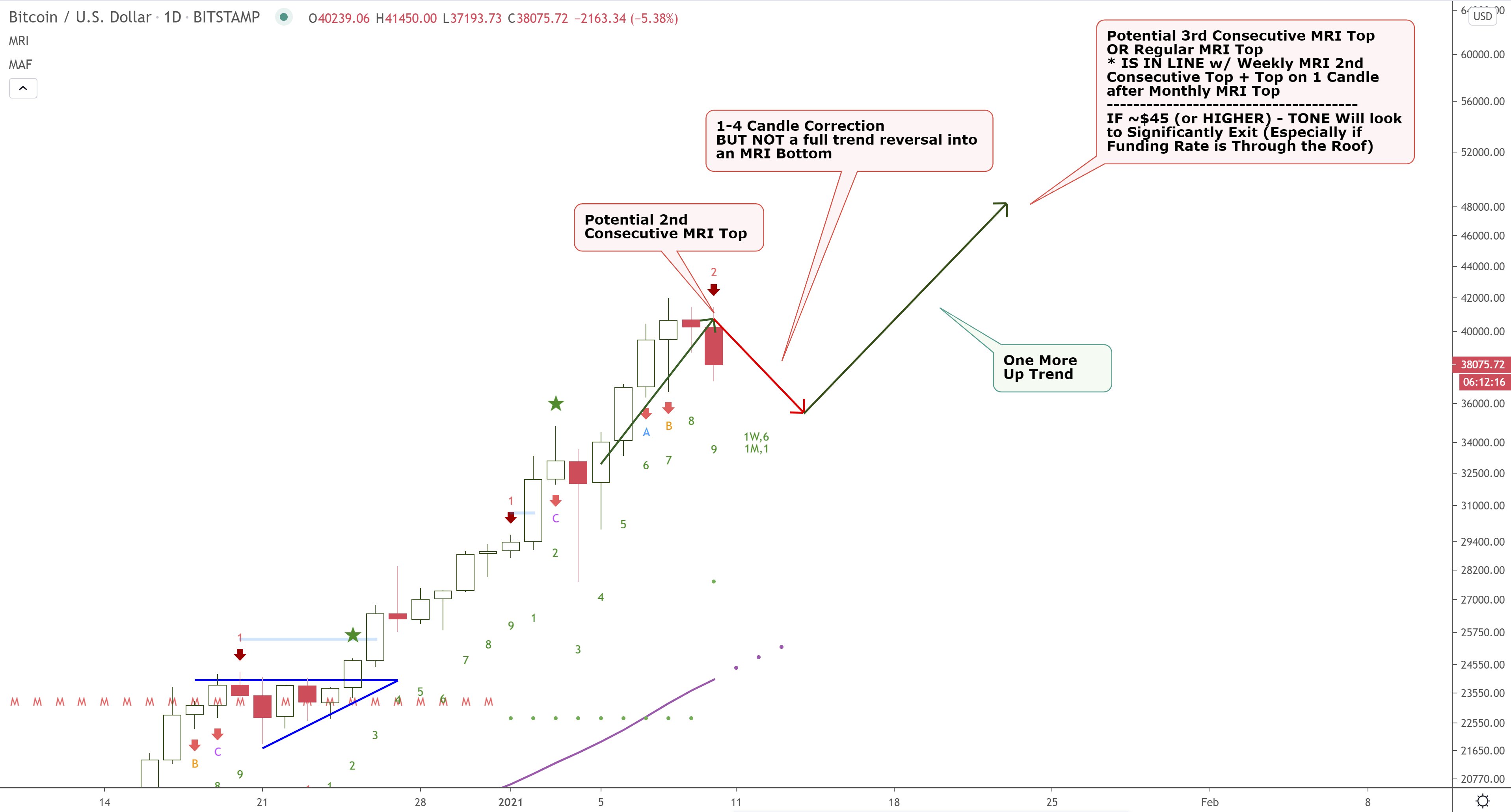 "Wow, the #Bitcoin MRI Top was on the money today... As I said in my videos last few days, look for a 1-4 day correction then probably a new All-Time High by end of month $BTC."
The following day on January 12, Vays' chart once again accurately predicted the BTC price dip to $30,000 where he bought the Bitcoin dip.
According to Tone Vays, Bitcoin is now in the last day of a four-day momentum reversal for BTC and warns that if the Bitcoin price cannot maintain the $31,500 level, the correction will likely continue.
Tone Vays tweeted:
"#Bitcoin has just started a very critical 4th day of the 1-4 day correction from the MRI Top on Jan 10th. As long as we close above the blue line at $31,500 I would be looking for more upside into end of month. Closing below that line on 5th candle is trouble. $BTC"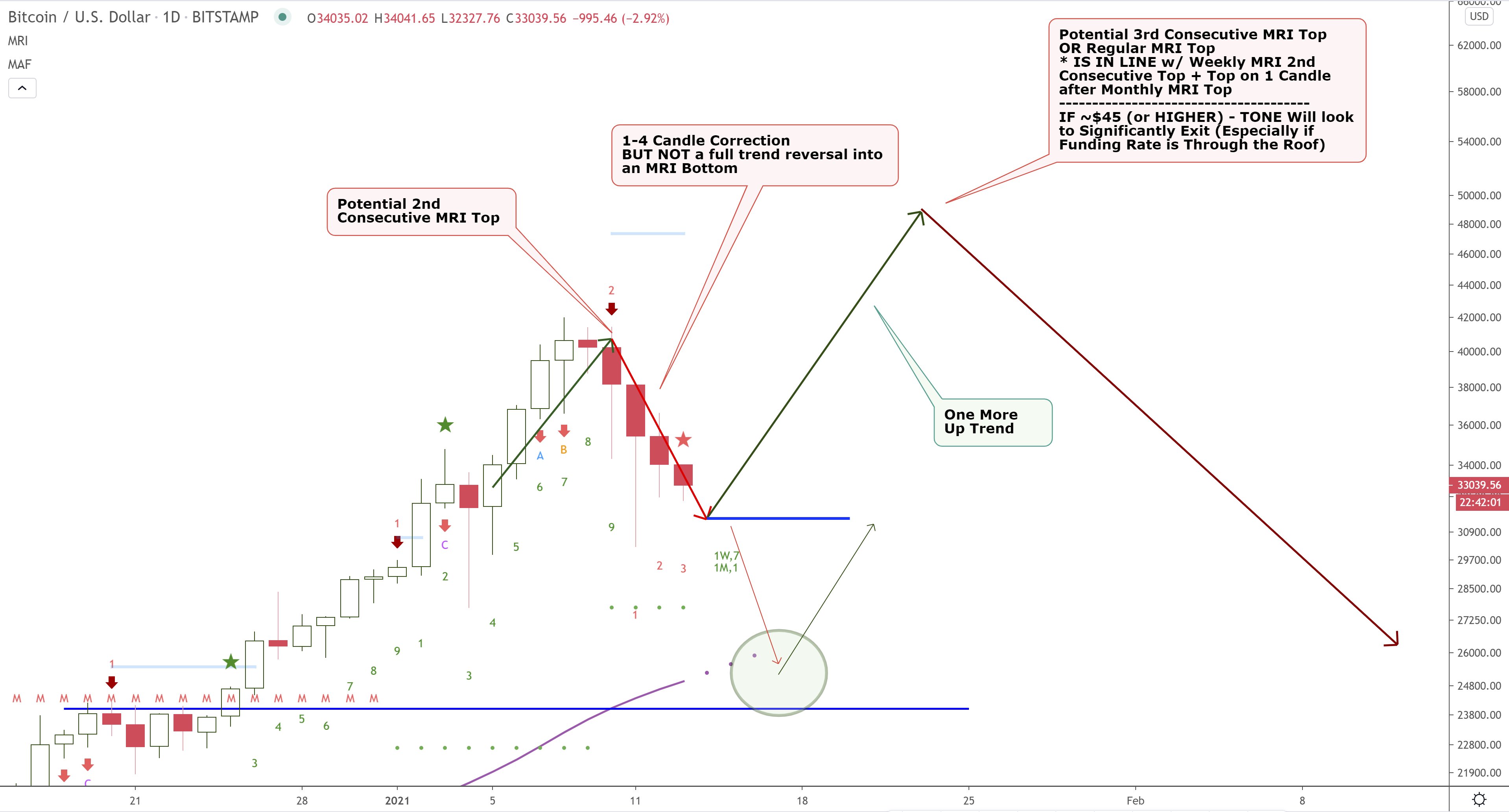 As mentioned, so far Tone Vays' analysis throughout this period has been spookily accurate and our own analysis also indicates a similar pattern below.
Bitcoin Price Analysis
The Bitcoin price drop is occurring in spite of the fact that funding rates on leading crypto-asset futures platforms have reset.
The funding rate is the reoccurring fee that long positions pay short positions to maintain the price of the future to the spot price. High funding rates, such as those seen on Saturday, was a major signaled a BTC price correction was coming.
In the daily chart below, there is a dead cross appearing on the MACD indicator, if we lose the 31k support it is likely that we will have another Bitcoin price flash crash below the $30k area. However, it appears to have a 50/50 likelihood of occurring due to the continued strong Bitcoin buying pressure from institutions.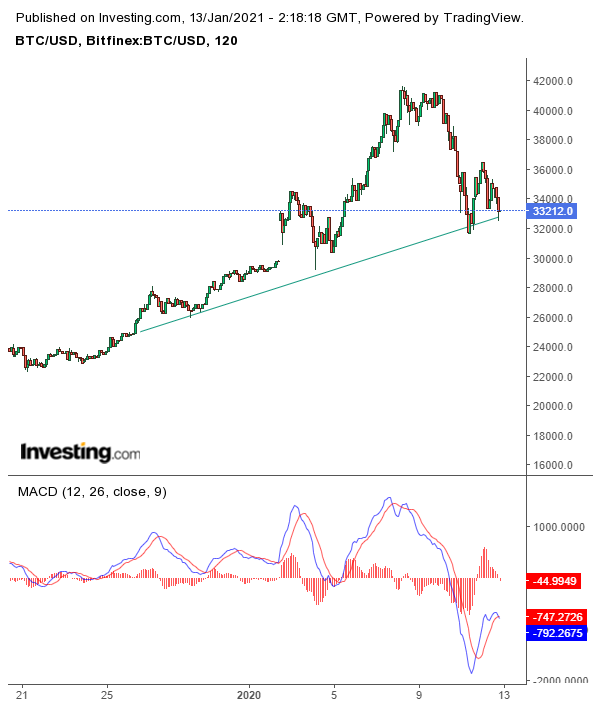 The BTC price is trading near the trend line support, if the support breaks and we have a 4-hr candle closing below it. It is expected the price of BTC will suffer from further loss to below 30k level.
Image source: Shutterstock
Is the Crypto Market about to Burst? Mark Cuban Compares Crypto Downtrend to Internet Stock Bubble
Read More