When China Yuan Sneezes, Bitcoin Wears a Mask
Trading

Crypto with Eugene is a series of daily commentary of market analysis and trading advice shared by
Eugene Ng of Matrixport,
a veteran trader with 10 years of experience in top-tier global investment banks.
If you like the article, please follow us here on Blockchain.News so you won't miss our future publications.
Bunch of interesting headlines in the past 24 horus with Facebook renaming Calibra as Novi, quite a clear signal to the market that Libra project isn't a FB project per se, RBI allowing banking services for crypto companies and GS telling their clients that BTC isn't an asset class.
As I am typing my late note, BTC got pumped $200 with some speculating that Chinese's Yuan weakness may be supportive for BTC as historical data has shown. I generally am not buying this narrative (it only happened during 2015/6) especially given the current macro backdrop with gold sliding and stocks grinding higher. My thesis continues to be that larger accounts (i.e. whales who own > 1000 BTC) have started to liquidate (which I shared yesterday that this number have continued to decline for the past two weeks), and potentially chase/re-allocate into equities.
Trade strategy for today: For those who want to sell at better levels, $9.4/9.7k are worth a short there. I'm still biased to be shorting on rallies, I just don't see sufficient catalyst in the short term for us to break significantly higher; in fact, I expect us to chop and trade sideways into summer. In terms of vol, 1-month implied volatility staying rather elevated > 70%, which makes me a seller, as I expect vols to head back into 50%. I like shorting the BTC $8K 9-day puts for 22% annualized. Gdluck!

BTC underperforms Nasdaq before the last March 12 crash... is this a sign of things to come?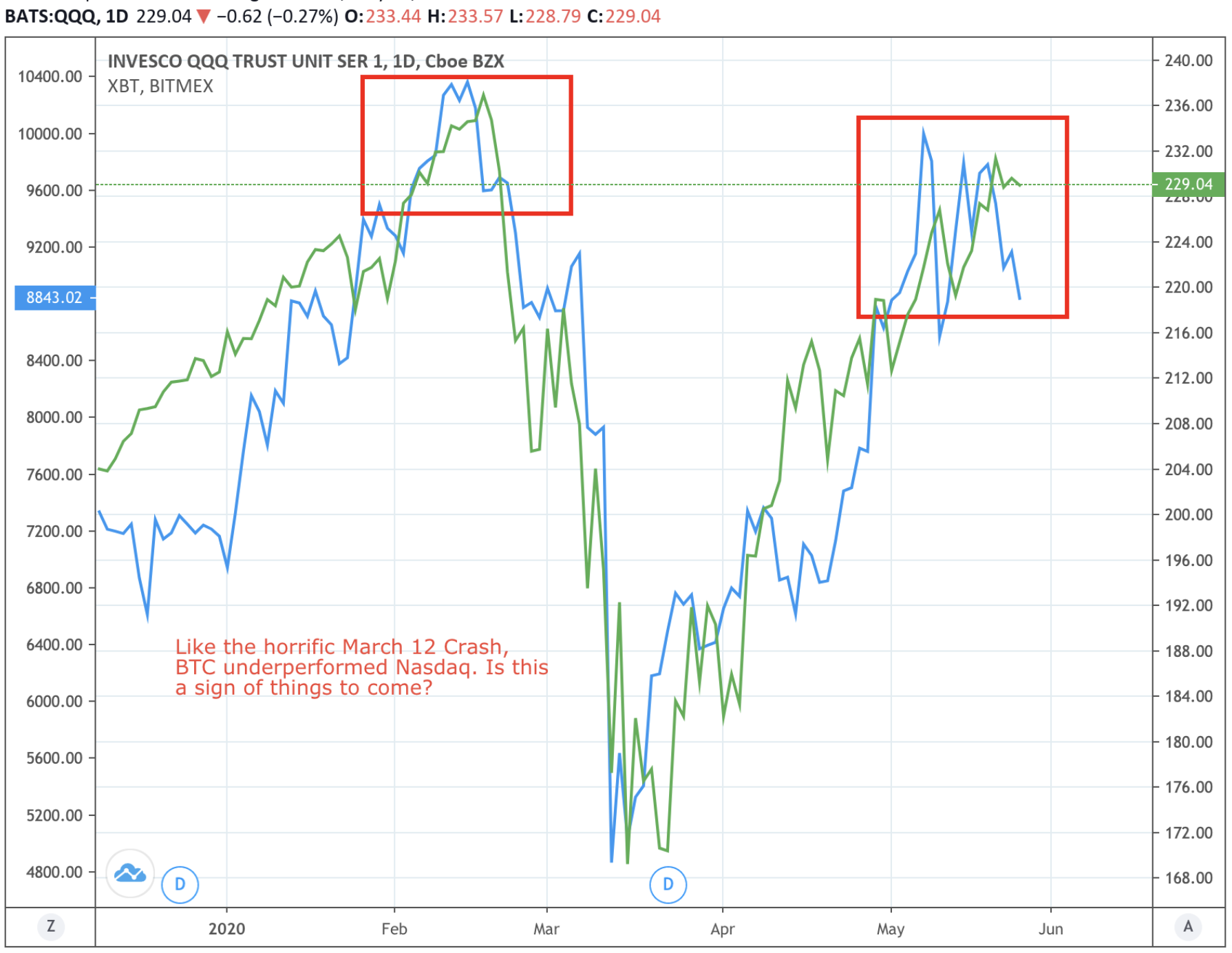 But hold on, guys are saying China's CNY deval is great for BTC... Could we see a repeat of 2015 and 2016? Hmmm.. I am not sure, I'm not buying this in the current macro backdrop.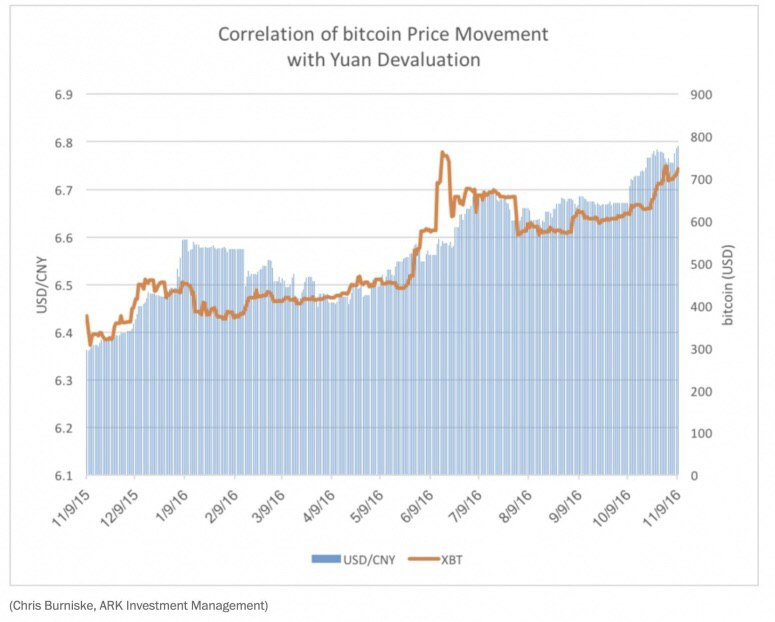 Technicals still showing BTC in downtrend mode, so bulls and bears in a tight contest here...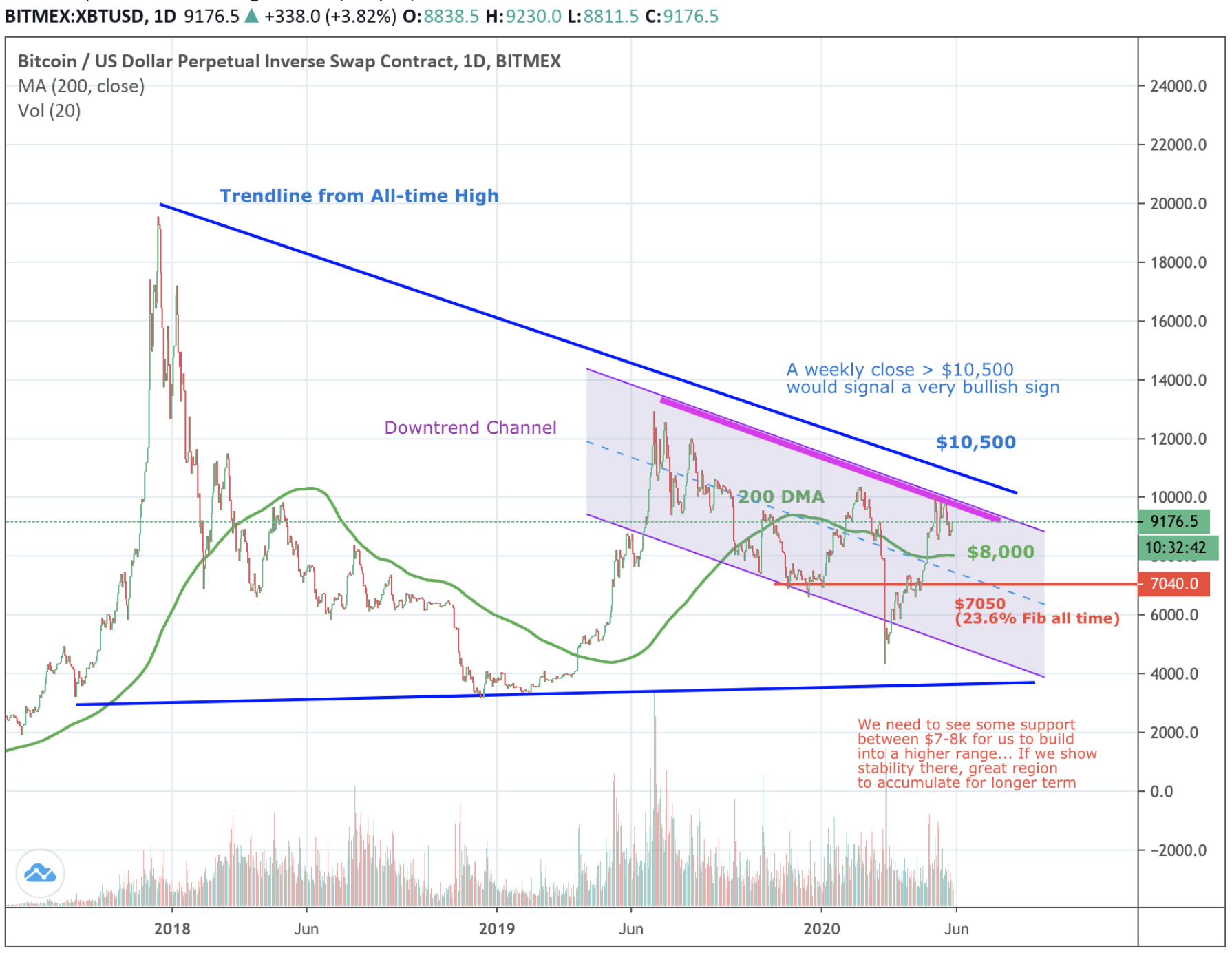 Gold breakout struggling, so will BTC follow too? Goldman technical strategies sharing this chart... Will be key to watch 1721...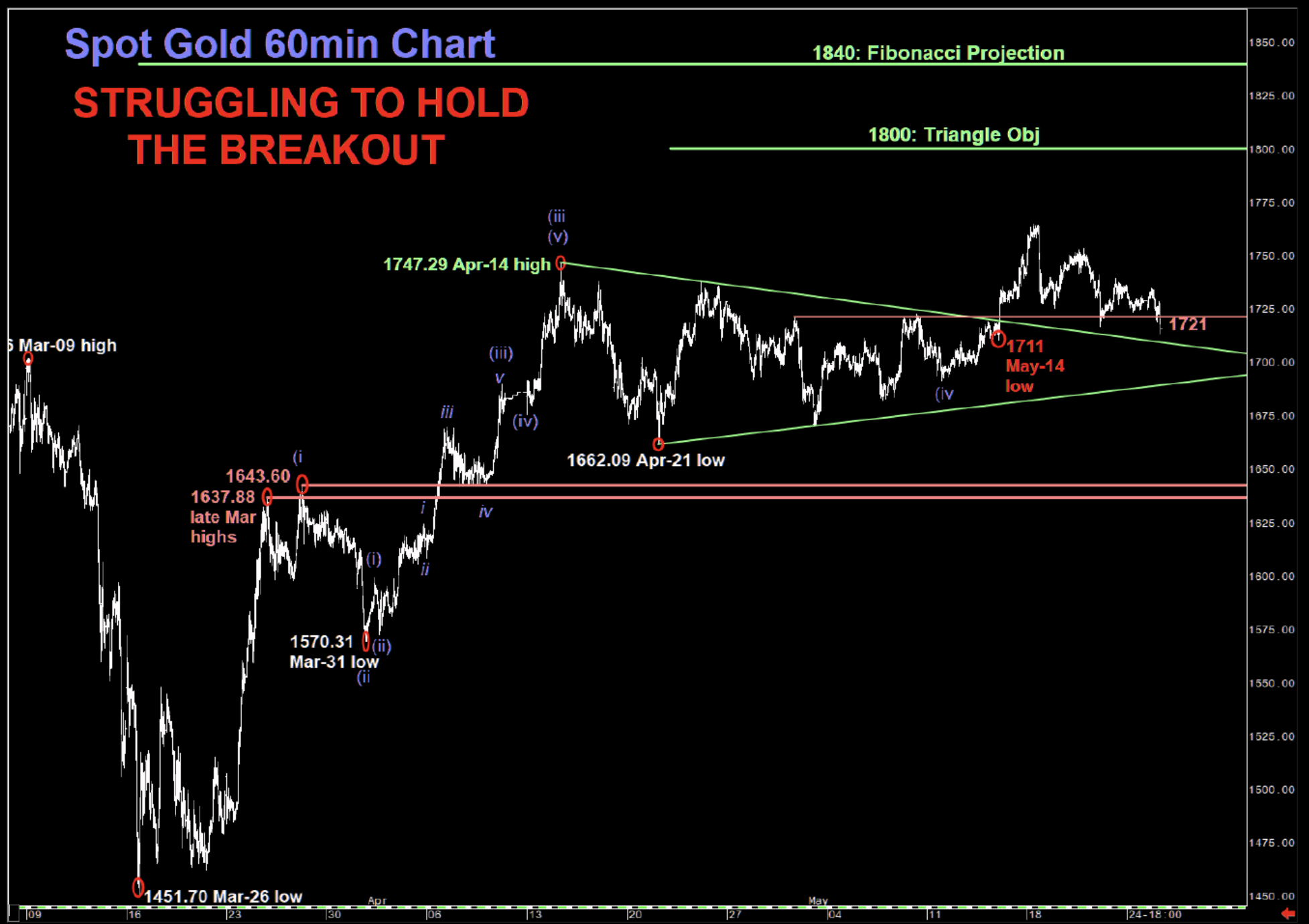 Opinions expressed are solely the analyst's own and do not express the views of Matrixport the company.
The views and opinions expressed in this article are those of the contributor and do not necessarily reflect the view of Blockchain.News.

Read More