Sep 03 Trading Analysis: Miners still the biggest swinging d*cks around
Trading Crypto with Eugene is a series of daily commentary of market analysis and trading advice shared by Eugene Ng of Matrixport, a veteran trader with 10 years of experience in top-tier global investment banks. If you like the article, please follow us here on Blockchain.News so you won't miss our future publications.
As BTC got slammed to a low of $11,150+ yesterday with close to $10mil of sell liquidations on BitMex, there were an unusual sense of calmness as though most crypto investors are not really looking at the markets (well, the truth is that they are too glued to farming DeFi). No real headlines except Korea regulators coming after Bithumb (which isn't a "new" news imo). Instead, I actually think was driven by miners selling. Yesterday, they were moving unusual large amounts of BTC with Poolin, Slush and HaoBTC all taking BTC out from their wallets to the exchanges. ETH options made a new all-time high in open interest yesterday surpassing the $500mil mark, and I guess with increasing variables brought about by the DeFi space (i.e. yETH, sky-high gas fees and etc), just brings about a lot more uncertainty to ETH. In stocks, seeing some hot names such as Tesla getting slammed heavily (down 14% at some point) as great buying opportunities because you know the Fed's got our backs. Gdluck.

All these BTC miners sending BTC to exchanges yesterday... What a coincidence?

ETH Options OI all-time high....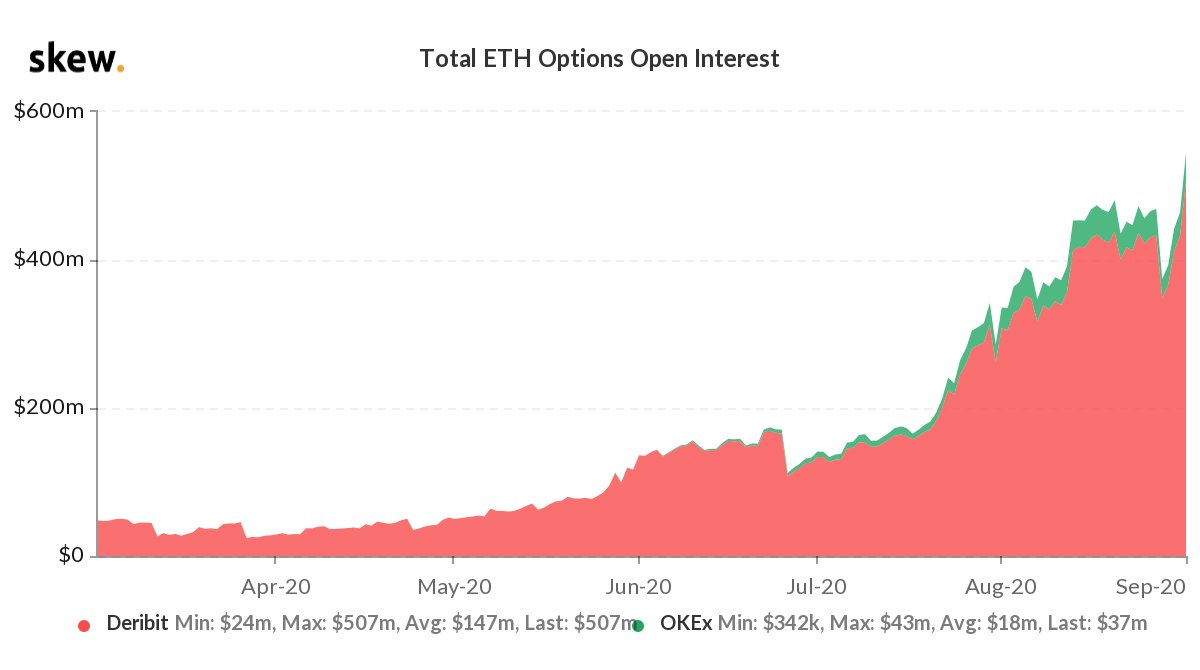 Disclaimer





Opinions expressed are solely the analyst's own and do not express the views of Matrixport the company.


The views and opinions expressed in this article are those of the contributor and do not necessarily reflect
the view of Blockchain.News.
---

Read More